Voter fraud alleged in 'Six Californias' petition drive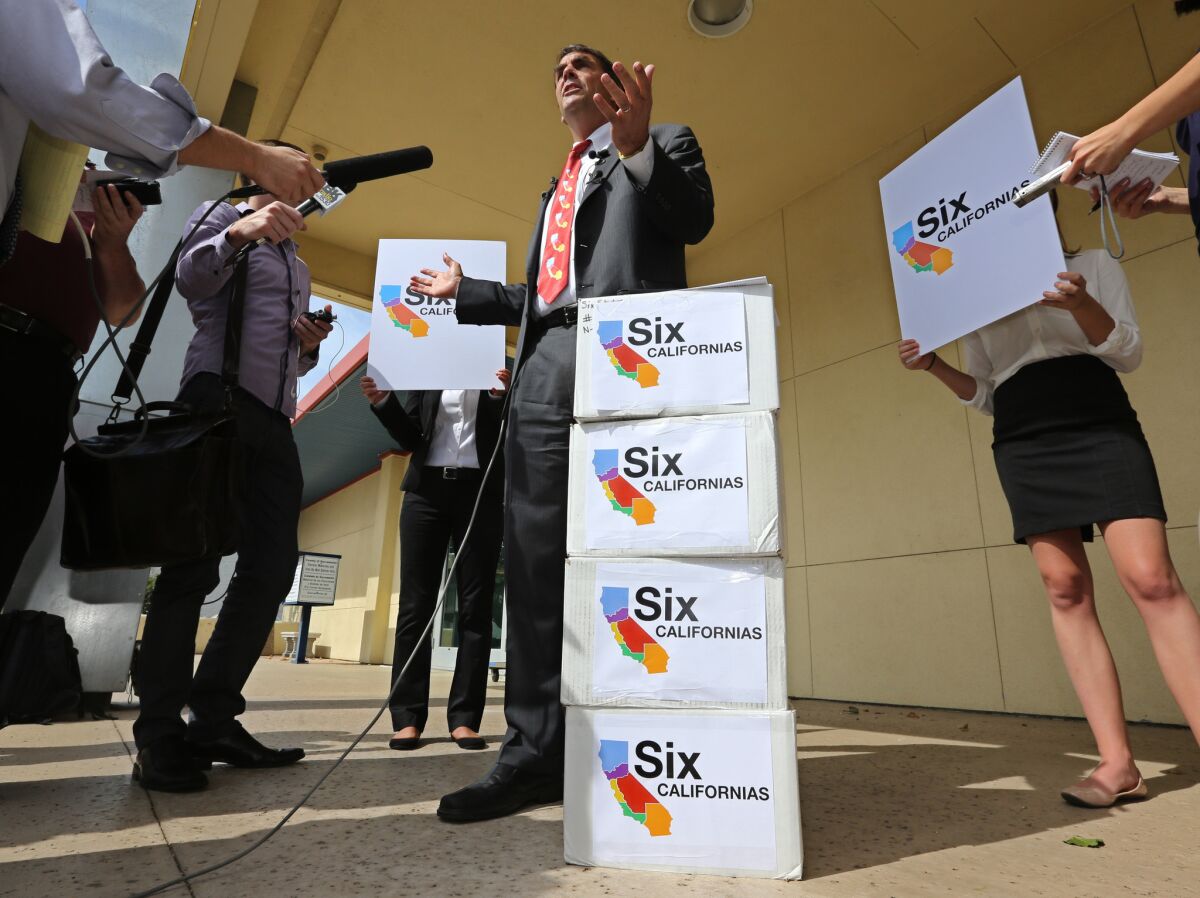 Opponents of a proposal to split California into six states lodged a complaint Thursday alleging "several instances" of fraud during the circulation of petitions to put the measure on the 2016 state ballot.
In a letter to Secretary of State Debra Bowen, attorneys for One California, a bipartisan group opposing the six-states measure, asked for an investigation into reports that petition circulators had "blatantly misrepresented" the initiative's purpose.
The letter cited one instance in which a signature gatherer reportedly told a potential signer that the measure was to oppose the division of California instead describing its true intent, which is to break up the state.
In another instance, a signature gatherer is accused of falsely saying the state attorney general supports the "Six Californias" initiative.
The complaint letter included a copy of an online news story that contained the allegations of misrepresentation by signature-gatherers.
It is a misdemeanor to intentionally make false statements while attempting to obtain a voter's signature.
Silicon Valley multimillionaire Timothy Draper earlier this week filed the first of what he said would be 1.3 million petition signatures, more than enough to get the measure on the 2016 state ballot, he said.
Neither Draper nor his representatives in the Six Californias campaign could be reached immediately Thursday for comment.
Follow @jeanmerl for the latest in Southern California politics news.
The stories shaping California
Get up to speed with our Essential California newsletter, sent six days a week.
You may occasionally receive promotional content from the Los Angeles Times.