Three feminist activists question Marianne Williamson abortion stance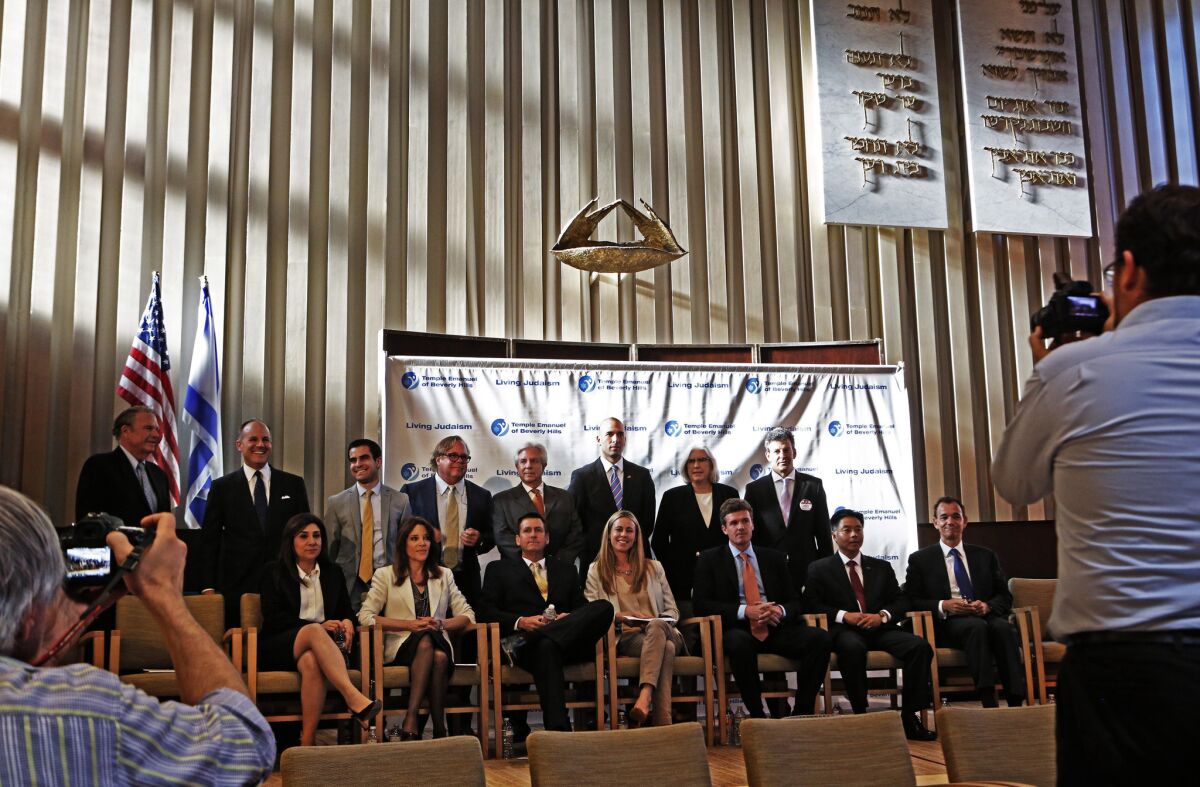 Three feminist leaders have accused congressional candidate Marianne Williamson of distorting her views on abortion rights.
"As leaders and activisits in the fight for women's health and reproductive rights, we question your claim in recent campaign mailers to voters that you are 100% pro-choice. This statement is misleading voters about your record on abortion rights," the letter said.
It was signed by Katherine Spillar of the Feminist Majority, Bettina Duval of California List and Lindsey Horvath of Hollywood NOW.
Williamson, a spiritual leader and bestselling author who is one of the leading candidates in the crowded field to succeed retiring Rep. Henry Waxman (D-Beverly Hills), said she always has fully supported abortion rights. She said the remarks the three women refer to were made in 2006 and did not reflect the context of today's movement to scale back women's rights.
The letter cited a radio program during which Williamson proposed a system of "speed bumps," including three counseling sessions, before a woman could proceed with an abortion.
"This is exactly the type of reasoning that the right-wing, anti-woman forces are using to call for laws that restrict access to women's health care," the letter said.
Williamson said in an interview Tuesday that her "speedbumps" remarks grew out her experience counseling women who were trying to decide whether to terminate a pregnancy.
"I counseled them not to make the decision impulsively or casually," Williamson said. She added that after "many women" told her that her proposals would amount to restrictions for some, "I saw that it was not a good idea" to have government-imposed limits.
Additionally, she said, the remarks were made years before current efforts to scale back abortion rights in a political movement that has been called an attack on women.
And she insisted she has always been "100% pro-choice," saying what a women chooses to do about an unwanted pregnancy is a moral decision and not one that government should have any part of.
"I think my life's work in empowering and advocating for women speaks for itself," Williamson said.
Spillar and Duval have endorsed one of Williamson's election opponents, former Los Angeles controller and city councilwoman Wendy Greuel. Horvath said she has not endorsed anyone in the race to succeed Waxman.
---
The stories shaping California
Get up to speed with our Essential California newsletter, sent six days a week.
You may occasionally receive promotional content from the Los Angeles Times.