Meet the 2016 MacArthur fellows
The 2016 MacArthur fellows were honored for their work in theater arts, human rights law, bioengineering and other fields. One was cited for finding ways to bring credit to communities with insufficient banking; another invented an origami microscope that costs less than $1 to make.
Among the 23 fellows, 10 are from California and others have ties to the Golden State. Each grant winner will receive a $625,000 stipend over five years, which winners are free to spend however they wish.
Here's a complete list of this year's winners:
Ahilan Arulanantham
Human rights lawyer, American Civil Liberties Union of Southern California
Leading advocacy and legal efforts to secure the right to due process for immigrants facing deportation. Works to set new legal precedents to expand the constitutional rights of noncitizens.
Daryl Baldwin
Linguist and cultural preservationist, Miami University of Ohio
Working to revive the linguistic, cultural and intellectual heritage of the Myaamia (Miami) nation of the Great Lakes region. Baldwin's focus on restoring the Myaamia language will impart important cultural knowledge to present-day Myaamia descendants.
Anne Basting
Theater artist and educator, University of Wisconsin-Milwaukee
Demonstrating how storytelling and creative expression can improve the lives of elders experiencing cognitive impairment. Basting developed an alternative concept of aging that emphasizes sustained emotional connections.
Vincent Fecteau
Sculptor
The challenging forms of Fecteau's deceptively intricate, abstract work, which make the viewer aware of the act of perception. Modest in scale and constructed from unassuming materials, such as papier-mache and cardboard, the sculptures reward close and extended looking.
Branden Jacobs-Jenkins
Playwright
Jacobs-Jenkins uses a range of theatrical genres in subversive, often unsettling works. His plays engage frankly with the ways in which race, class and history are negotiated in private and public.
Kellie Jones
Art historian and curator, Columbia University
Research and curatorial practice that has helped introduce seminal black artists to wide audiences and bring to light long-forgotten or overlooked ones.
Subhash Khot
Theoretical computer scientist, New York University
Research tackling unresolved questions in the field of computational complexity.
Josh Kun
Cultural historian, USC
Exploring the ways in which the arts and popular culture are conduits to cross-cultural exchange and bringing diverse communities in Los Angeles together around heretofore unnoticed cultural commonalities.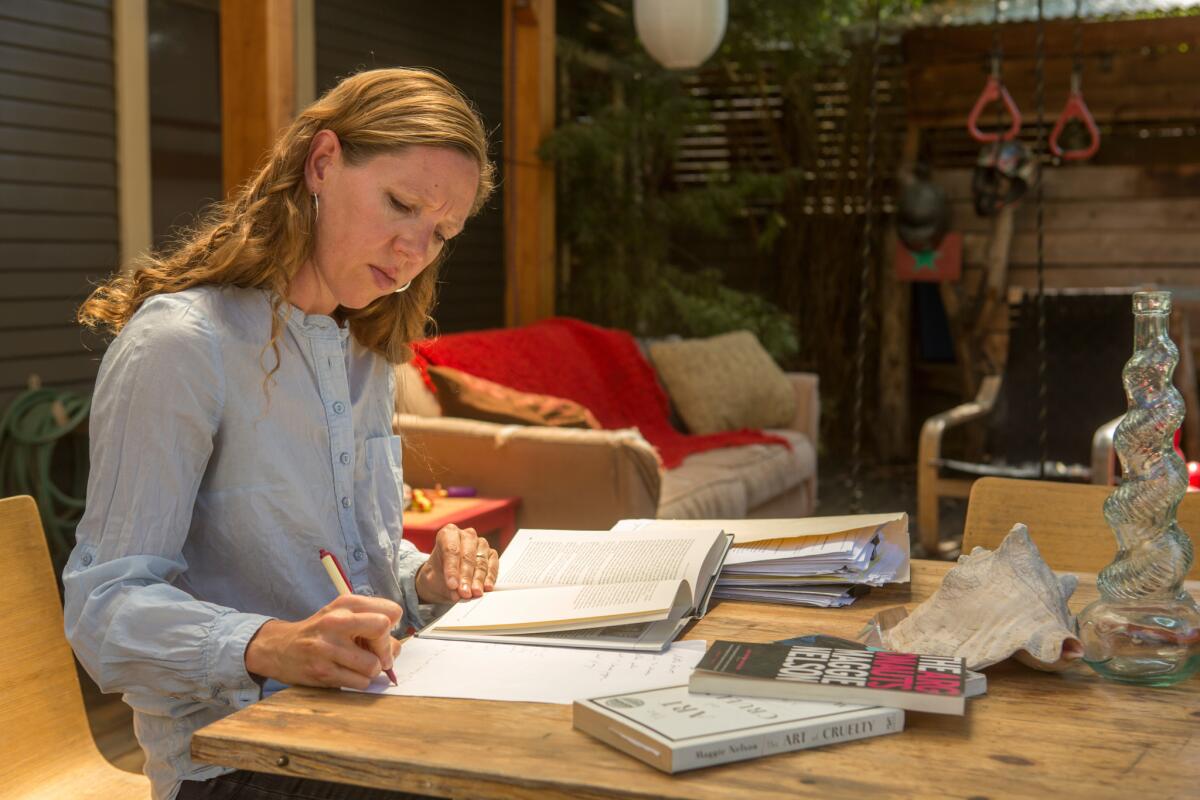 Maggie Nelson
Writer, California Institute of the Arts
Rendering pressing issues of our time into portraits of day-to-day experience in works of nonfiction marked by dynamic interplay between personal experience and critical theory.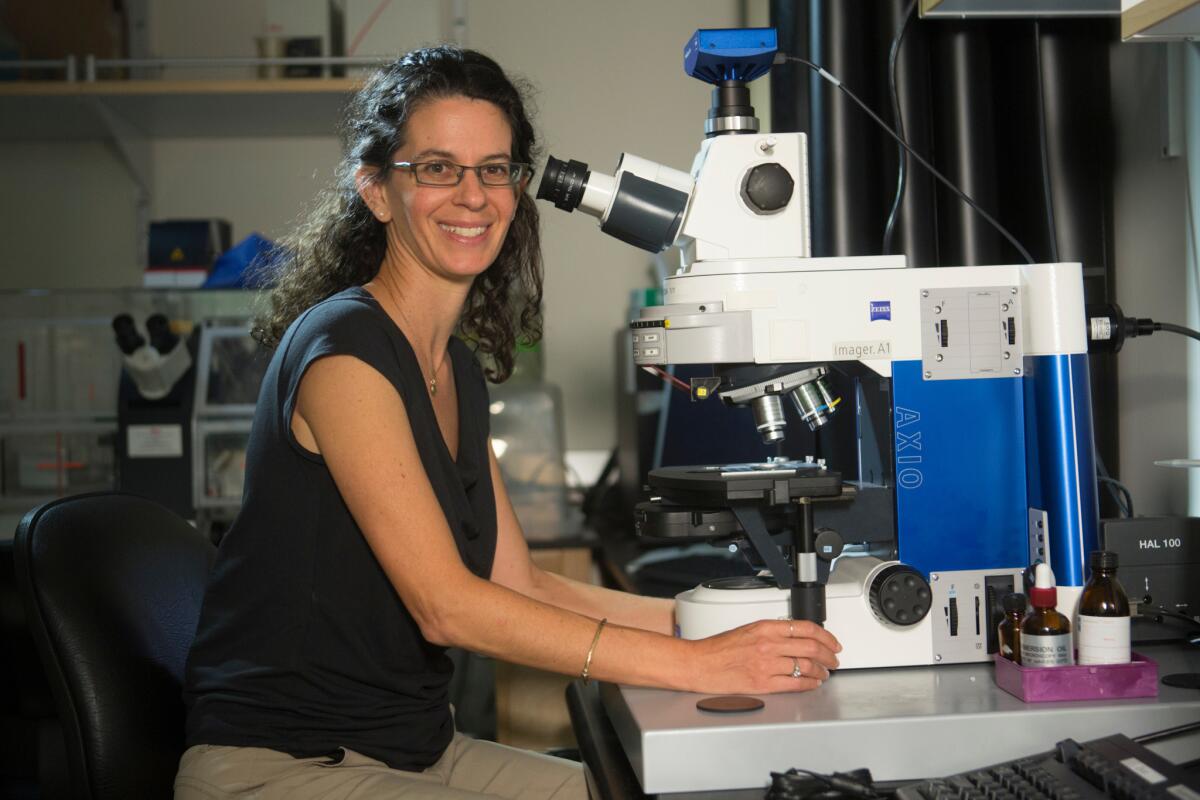 Dianne Newman
Microbiologist, Caltech
Investigating the role bacteria have played in shaping Earth and making it habitable for us – and continue to play in modern biomedical contexts.
Victoria Orphan
Geobiologist, Caltech
Studies of microbial communities in extreme environments that are shedding new light on the biogeochemical processes underlying the cycling of nutrients and energy that shape Earth's climate.
Manu Prakash
Physical biologist and inventor, Stanford University
Inventing several devices that empower "frugal science." His low-cost, widely accessible devices include an origami paper microscope and a computer processor powered by water and bubbles.
José A. Quiñonez
Financial services innovator, Mission Asset Fund
Developing a model for establishing the creditworthiness of populations lacking banking services, which is affording them a pathway to mainstream financial services and improving their financial stability.
Claudia Rankine
Poet, Yale University
Poetry that illuminates the emotional and psychic tensions that mark the experiences of many living in 21st century America.
Lauren Redniss
Artist and writer, Parsons School of Design at the New School
Fusing artwork, written text and design in a unique approach to visual nonfiction that enriches the ways in which stories can be conveyed, experienced and understood.
Mary Reid Kelley
Video artist
Work in a variety of media that culminates in arresting, playful and erudite videos that explore the condition of women throughout history.
Rebecca Richards-Kortum
Bioengineer, Rice University
Creating numerous low-cost, practical medical tools for use in low-resource settings. She also wrote a curriculum to inspire the next generation of engineers to find solutions for global health disparities.
Joyce J. Scott
Jewelry maker and sculptor
Repositioning beadwork into a potent platform for commentary on social and political injustices. Her handmade works include elaborate, oversized neckpieces, figurative sculptures and installations.
Sarah Stillman
Long-form journalist, New Yorker
Bringing to light the stories of people usually invisible to mainstream reporting and providing new and compelling perspectives on social justice issues.
Bill Thies
Computer scientist, Microsoft Research India
Creating communication and digital technologies to advance the social and economic well-being of low-income communities in the developing world, particularly in rural India.
Julia Wolfe
Composer, New York University
Compositions that combine influences from folk, classical and rock music and are grounded in historical and legendary narratives.
Gene Luen Yang
Graphic novelist
Graphic novels that bring diverse people and cultures to children's and young adult literature, confirming comics' place as an important creative and imaginative force within literature, art and education.
Jin-Quan Yu
Synthetic chemist, Scripps Research Institute
Pioneering new methods for the functionalization of carbon-hydrogen bonds. The work paves the way for the development of versatile and beneficial chemical compounds used in pharmaceuticals, agrochemicals and materials science.
Sign up for Essential California for news, features and recommendations from the L.A. Times and beyond in your inbox six days a week.
You may occasionally receive promotional content from the Los Angeles Times.