Texas faces possible shortage of execution drug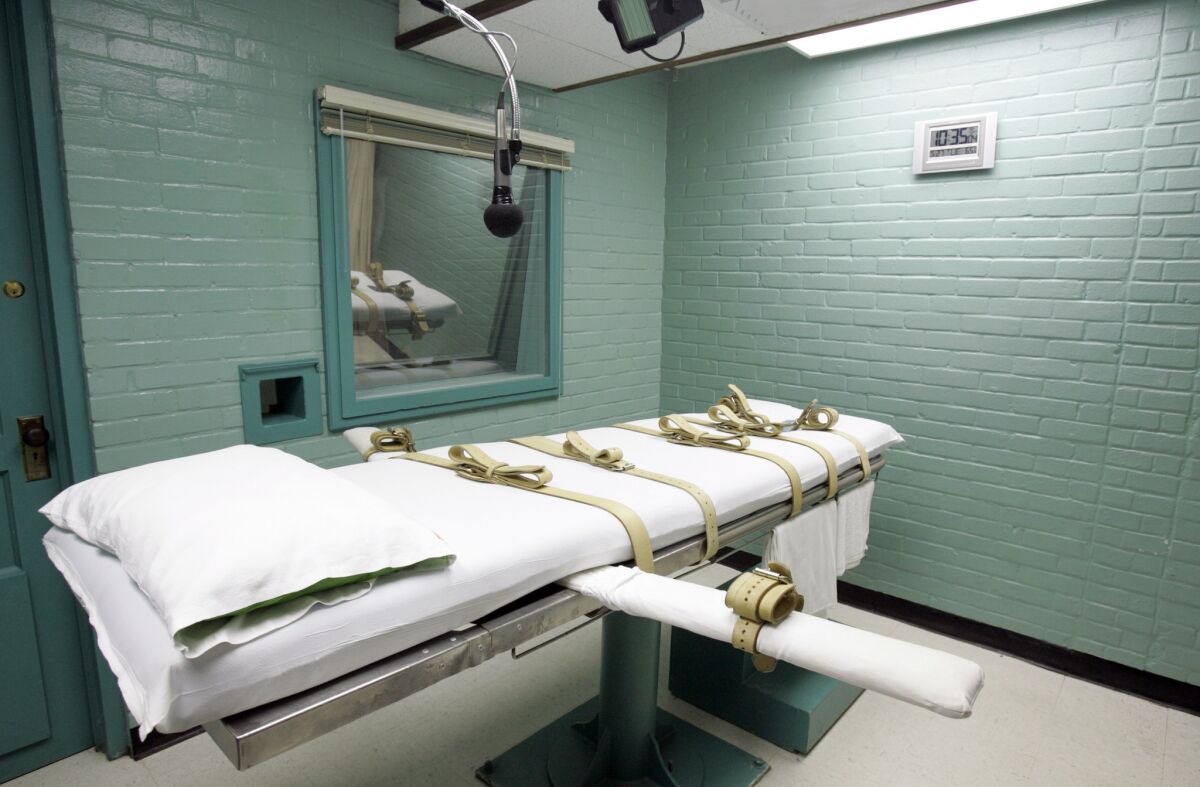 HOUSTON -- Texas is running out of the drug used to execute prisoners in what has become the most active death penalty state in the country.
A spokesman for the Texas Department of Criminal Justice released a statement to the Los Angeles Times on Thursday confirming that the state's remaining supply of pentobarbital "will expire" in September.
"The agency is exploring all options including alternate sources of pentobarbital or an alternate drug for use in the lethal injection process," spokesman Jason Clark said in the statement.
So far this year, Texas has executed 11 inmates, most recently Wednesday, when Douglas Feldman, 55, was executed for the fatal road rage shooting of two men in Dallas County in 1998.
Texas officials have scheduled two executions in September and at least five more before the end of the year. It was unclear whether they have enough of the drug now to carry out those executions — Clark declined to comment.
The state drew national attention recently for its 500th execution, a woman, Kimberly McCarthy, 52, for the 1997 murder of her elderly neighbor outside Dallas. Such female executions are rare — there have only been 13 nationwide, four in Texas. More than 1,300 male inmates have been executed nationwide, 496 of them in Texas.
Texas has put more people to death than any other state in the country by far, 503 since 1976, when the U.S. Supreme Court allowed executions to resume. That's more that four times as many as the next busiest death penalty state, Virginia, which has executed 110 inmates.
Along with other death penalty states, they have increasingly had difficulty obtaining lethal injection drugs as manufacturers, facing opposition from opponents of capital punishment, have limited production.
The Danish manufacturer of pentobarbital, Lundbeck, announced that the drug is unsafe for use in lethal injections and restricted its sale for executions.
Last March, Texas was forced to switch to pentobarbital, replacing the lethal injection drug sodium thiopental, after a U.S. supplier halted distribution amid international protests.
Switching to pentobarbital, also known as Nembutal, raised the cost of drugs for each execution to $1,286.86 from $83.55.
ALSO:
Ariel Castro gets life, no parole; victim says his hell awaits
Michigan man begs court to forgive his wife who plotted his murder
Armed George Zimmerman stopped for speeding in Texas, gets warning
Must-read stories from the L.A. Times
Get the day's top news with our Today's Headlines newsletter, sent every weekday morning.
You may occasionally receive promotional content from the Los Angeles Times.