No civil rights charges in deadly police shooting of Minneapolis man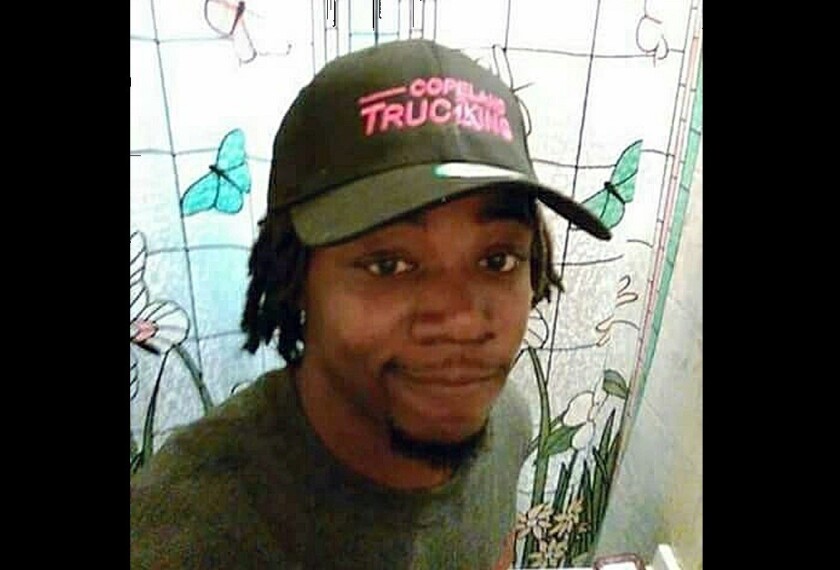 Minnesota's U.S. attorney on Wednesday declined to file civil rights charges against two Minneapolis police officers in the November death of a black man that sparked weeks of protests.
Andrew Luger said in a news release that there was insufficient evidence to support charges against Officers Mark Ringgenberg and Dustin Schwarze.
Jamar Clark, 24, was shot once in the head Nov. 15 and died a day later.
A key issue was whether or not Clark was handcuffed when he was shot. Several witnesses said he was; police said he was not. The circumstances of the case set off weeks of protests in the city, including an 18-day tent encampment outside the police department's 4th Precinct on the north side.
The confrontation that led to Clark's death began when paramedics called police saying the man was interfering with their efforts to treat an assault victim.
NEWSLETTER: Get the day's top headlines from Times Editor Davan Maharaj >>
According to an investigation by the Minnesota Bureau of Criminal Apprehension, Clark refused orders to take his hands out of his pockets. The officers tried to handcuff him but failed. Ringgenberg wrestled Clark to the ground but wound up on his back atop Clark and felt Clark's hand on his weapon, according to the investigation.
Schwarze then shot Clark in an encounter that lasted barely more than a minute from the time the officers first arrived.
In March, Hennepin County Atty. Mike Freeman declined to file criminal charges against the officers. He cited forensic evidence in the BCA investigation that found no bruising of Clark's wrists that handcuffs would likely have caused and found Clark's DNA on Ringgenberg's gun. Freeman also cited conflicting accounts by witnesses about whether Clark was cuffed.
Mayor Betsy Hodges requested the civil rights investigation, conducted by the U.S. attorney's office in Minnesota and the Justice Department's Civil Rights Division. They were tasked with determining whether the officers intentionally violated Clark's civil rights through excessive force. That's a high legal standard because an accident, bad judgment or simple negligence is not enough to bring federal charges.
An internal police investigation is expected now that the results of the federal investigation have been released.
See the most-read stories this hour >>
The Justice Department is also reviewing how the city responded to the protests that followed Clark's death. Though those protests were largely peaceful, one demonstration outside the 4th Precinct soon after the shooting included some skirmishes between officers and protesters. At least one federal lawsuit has been filed accusing officers of excessive force during a Nov. 18 demonstration.
Five demonstrators were also shot and lightly wounded near the 4th Precinct on Nov. 23 in what a county prosecutor said was a racially motivated attack. Four men — three white, one Asian — were charged.
The Clark shooting spurred state lawmakers to examine longstanding complaints of racial inequities, particularly on the impoverished north side. Advocates requested more investment in minority-owned businesses and a summer job program for black teens, and lawmakers this spring set aside $35 million.
Community groups said authorities barred them from attending a news conference to announce the federal authorities' decision to not charge the officers Wednesday. Nekima Levy-Pounds said it's unacceptable that government leaders would exclude those who have been working for justice for Clark. U.S. Department of Justice spokesman Ben Petok said community groups have been invited to a meeting at federal offices Wednesday afternoon and that the news conference was for accredited members of the media only.
ALSO
Here's one reason there's only one Chinese cop patrolling Monterey Park: Chinese mothers
Will our best and brightest leave? Most new L.A. jobs will be low paying, report warns
He got high and killed his wife. A lawsuit claims edible marijuana is to blame
---
Must-read stories from the L.A. Times
Get all the day's most vital news with our Today's Headlines newsletter, sent every weekday morning.
You may occasionally receive promotional content from the Los Angeles Times.