General suspended over handling of sexual-assault investigation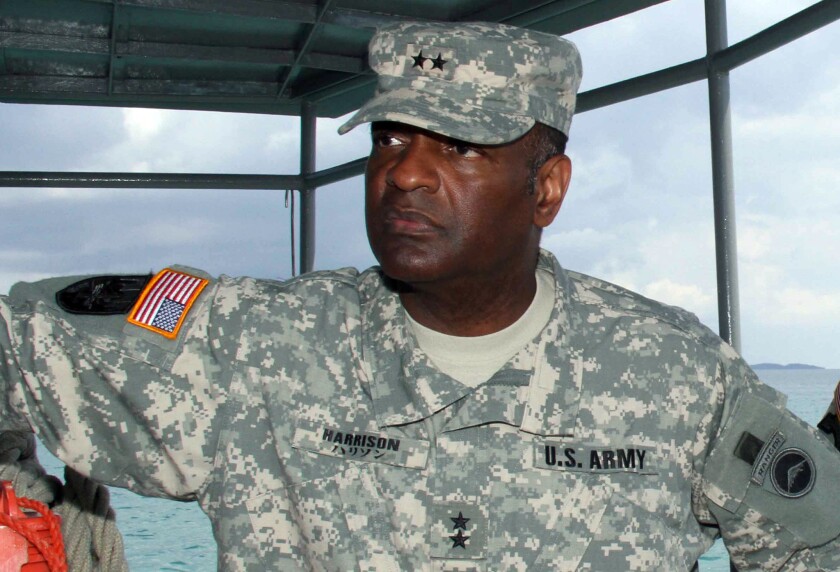 WASHINGTON -- A two-star general in charge of U.S. Army forces in Japan has been suspended from his duties on suspicion of failing to properly investigate an allegation of sexual assault, the Army said Friday.
Maj. Gen. Michael T. Harrison was suspended by the Army chief of staff, Gen. Ray Odierno, and Army Secretary John McHugh, according to a statement. The Army provided no details about the alleged assault.
The move is the latest in a string of incidents and reports that have focused attention in Congress and at the White House on whether the military is aggressive enough in prosecuting sexual assaults, which have increased steadily in the armed forces in recent years.
The Pentagon estimated last month that as many as 26,000 military members may have received "unwanted sexual contact" in 2011, up from an estimated 19,000 assaults in 2011, an estimate based on an annual survey of military personnel.
Until the investigation of Harrison's role is finished, Maj. Gen. James C. Boozer will take his place in Japan, the Army said.
Harrison, a 33-year Army veteran, has been commander of the small U.S. army contingent in Japan since 2010 and was due to leave the job to take over as deputy commander of the Army component of U.S. Central Command, based in Kuwait.
A decision on his next assignment or whether he will face punishment or forced retirement will await the completion of the investigation, said George B. Wright, an Army spokesman.
Separately, the Air Force announced Friday that Maj. Gen. Margaret H. Woodward would take over its office of sexual assault prevention. The last head of the office, Lt. Col. Jeffrey Krusinski, was relieved after he was arrested last month near the Pentagon and charged with groping a woman.
Woodward is the former commander of 17th Air Force, based in Germany, and she commanded the U.S. portion of the allied air campaign over Libya in 2011.
ALSO:
Tropical Storm Andrea brings heavy rain to East Coast
Marijuana decriminalization bill signed into law in Vermont
Voice analysis of 911 call is at issue in George Zimmerman case
---
Must-read stories from the L.A. Times
Get all the day's most vital news with our Today's Headlines newsletter, sent every weekday morning.
You may occasionally receive promotional content from the Los Angeles Times.