Oklahoma inmate died from injection in botched execution, not heart attack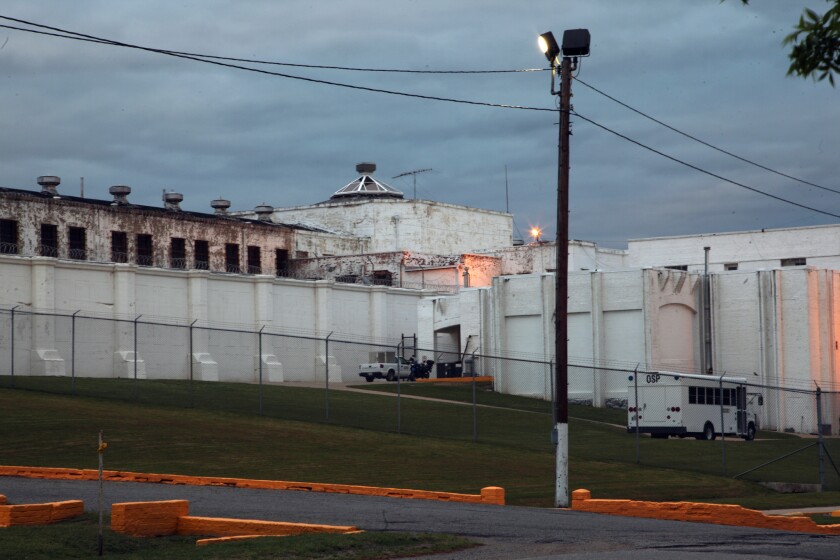 An Oklahoma murderer who writhed and gasped for 43 minutes until dying 10 minutes after officials had called off his execution succumbed to the lethal injection drugs, not to a heart attack, according to autopsy results released Thursday.
The difficult death in April of Clayton Lockett, 38 — who was convicted of the 1999 kidnapping and murder of Stephanie Neiman in Perry, Okla. — prompted a public outcry from execution opponents and resulted in Gov. Mary Fallin ordering a review of execution procedures.
The autopsy was conducted by the Southwestern Institute of Forensic Sciences, which is the crime lab of Dallas County, Texas, two days after the execution. The results and other documents involving the execution were released by the Oklahoma Department of Public Safety, which has been handling the governor's review.
Oklahoma public safety officials said they were in the "final stages" of investigating Lockett's execution and were completing recommendations to improve the execution process before the state's next scheduled procedure on Nov. 13.
The autopsy's finding that Lockett died of the lethal drugs was notable because state officials initially said he died of a heart attack.
A separate, private preliminary autopsy had found that execution officials were unable to find a vein in which to inject the drugs. Officials then attempted to inject them through a femoral vein in Lockett's groin, but the IV was placed improperly, according to that autopsy by Dr. Joseph I. Cohen, a pathologist retained by the state's death row prisoners.
The latest autopsy results indicate that officials struggled to find a vein in which to deliver the lethal dose. There were at least 15 needle puncture marks on Lockett's body, including two at the top of his right foot, three or four in the right jugular region, and one on his left wrist, according to the report.
It also noted abrasions and contusions across his body but did not explain how they got there. Some were in the same areas as the needle punctures.
Records from the Dallas crime lab noted that Oklahoma officials said Lockett had been "water fasting" for two days before his execution, apparently making usable veins harder to find.
The Dallas lab's records also said Lockett had made "self-inflicted superficial wounds to his arms that morning," but it did not speculate on whether the wounds indicated a suicide attempt, Lockett trying to destroy his veins, or some other reason. The wounds were apparently superficial enough that officials decided they did not need stitches.
A news conference to discuss the results of the state's investigation into the execution was scheduled for next week.
@mattdpearce
@tinasusman
---
Must-read stories from the L.A. Times
Get all the day's most vital news with our Today's Headlines newsletter, sent every weekday morning.
You may occasionally receive promotional content from the Los Angeles Times.