Newsletter: Counter: Dinner with a serious view
Between the volatile weather and the volatile world, it is a good weekend to hunker down, maybe make a pot of seafood soup or some jam-loaded toast, or do a little baking. If you do want to head out, stay dry and perhaps close to home.
If home is in or near the San Gabriel Valley, it's an excellent time for dumplings (when is it not), and Jonathan Gold has a preliminary report of a new place with unusual ones. If downtown: Try ascending to the 71th floor for some more elaborate plates. (It is sometimes as much fun to eat inside the clouds as it is to see the view.) We also have stories for you about cannabis-infused dinners and what to drink if you're expanding your wine horizons. Because, I suppose, hunkering down can mean a lot of things to a lot of people. (Dumplings to go? Maybe so.)
Above and beyond
This week, Jonathan reviews 71Above, the restaurant from chef Vartan Abgaryan on the 71th floor of the US Bank building in downtown L.A. There he finds plates of exceedingly pretty food — parsnip with duck fat; cauliflower with vadouvan; suckling pig — and a panoramic view of the city that's even prettier.
Drinking, circa 2017
As wine writer Patrick Comiskey points out, this is a good year to hit the bottle, so why not expand your drinking horizons a little. Try orange wines, bottles of white wine beyond Chardonnay, wines from beyond Napa, Australian wines and more.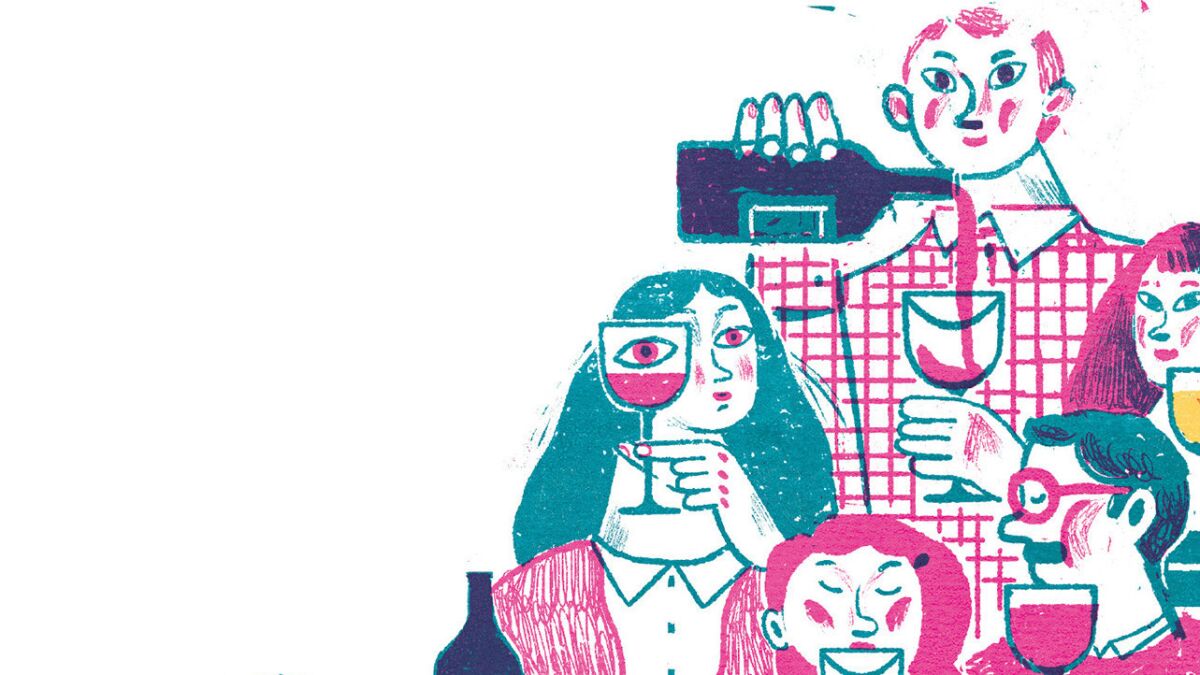 Dumpling news
If you spend a lot of time exploring restaurants in the San Gabriel Valley, then you likely have your favorite Sichuan restaurants and noodle shops. Jonathan checks in on a new place that specializes in Anhui cooking: China Taste. (Try finding that one via Google.) More dumplings, for which we are always grateful, but here they're wrapped up with eggs, like the tiniest omelets.
Going green
Since November, more and more of us have been exploring the happy world of edibles. Food writer Esther Tseng lists how and where to find cannabis dinners, including pop-ups and a cooking class.
More fun with uni
Deputy Food editor Jenn Harris checks out what's going on in food and drink, including Miyabi Uni, a new Torrance restaurant specializing in sea urchin. Also new: La Tropézienne Bakery, an American branch of the Saint-Tropez pastry shop.
The Los Angeles Times Food Bowl: Want to spend 31 days exploring the food of this city through a Night Market, forums, dinners, films, pop-ups and more dining and drinking? A month-long food festival is coming to L.A. in May.
Jonathan Gold's 101 Best Restaurants, the authoritative annual guide to local dining, is online for subscribers and now features his 2016 Best Restaurants. If you didn't get a copy of the booklet, you can order one online here.
"City of Gold," Laura Gabbert's documentary of Jonathan Gold's Los Angeles, is available on Amazon.
Check us out on Instagram @latimesfood
In the Kitchen: Sign up for our weekly cooking newsletter
Check out the thousands of recipes in our Recipe Database.
Feedback? We'd love to hear from you. Email us at food@latimes.com.