Los Angeles tends to go through phases when it comes to what we eat. There's the ongoing Things in a Bowl trend. Vegetables have emerged as the star of most restaurant dishes. And bowls of labneh sprinkled with za'atar don't seem to be going anywhere soon (let's cross our fingers that they never do). And right now, we find ourselves in the midst of a Filipino food movement, with Rice Bar's Charles Olalia and Lasa's Chad Valencia propelling it forward.
This week, Jonathan Gold heads to Irenia in Santa Ana, where he finds the movement continuing with plate after plate of crunchy fried anchovies, known as dilis. We also have a story on 101 Cider House, a Westlake Village cider producer making experimental sour ciders using produce grown by farmers along the 101 Freeway. A Grand Central Market stall opened by two Mozza alums closes Sunday. And a couple in Silver Lake is making some craveable soft serve, even in the cold.
New twists
Jonathan Gold reviews Irenia, the new Filipino restaurant in downtown Santa Ana from chef Ryan Garlitos. Garlitos, who made a name for himself working alongside Carlos Salgado at Taco María, is reinterpreting Filipino classics — pancit with snips of fried chicken skin; kare kare with cauliflower — and serving a lovely ube brown sugar pie for dessert.
Food and design
Writer Gillian Ferguson shares news of Vespertine, the latest restaurant from chef Jordan Kahn, previously best known for his cooking at the now-closed Beverly Hills restaurant Red Medicine. He plans on opening what he's calling a 22-seat experimental restaurant in Culver City, across from his restaurant Destroyer this spring.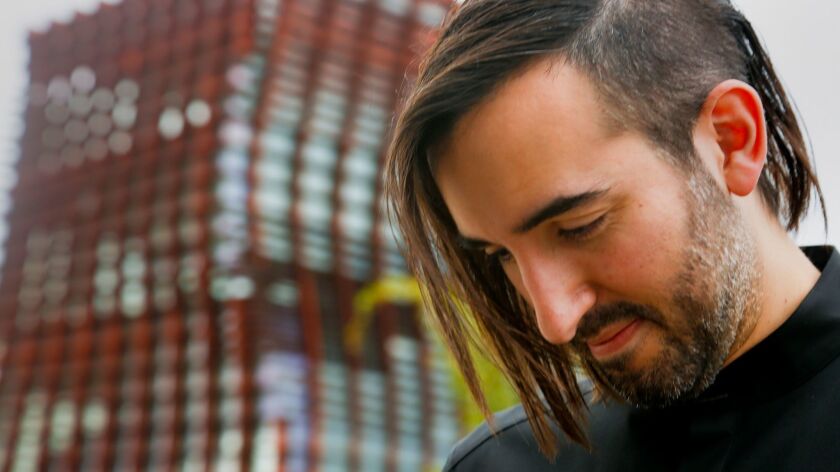 You've been served
Writer Ben Mesirow takes a look at the couple behind Magpies Softserve in Silver Lake. Owners Warren and Rose Schwartz are both chefs, and together they are making flavors such as sweetened cream, malted milk chocolate and a vegan corn almond soft serve. Want a topping? Try the chocolate-covered honeycombs.
Grand Central Market news
This week's rundown of what's going on in food and drink includes the closing of Bar Moruno, Mozza alums Chris Feldmeier and David Rosoff's Spanish-inspired restaurant at Grand Central Market. Plus a new tasting menu from Sang Yoon at his Culver City restaurant Lukshon.
The Los Angeles Times Food Bowl: Want to spend 31 days exploring the food of this city through Night Market, forums, dinners, films, pop-ups and more dining and drinking? A month-long food festival is coming to L.A. in May.
Jonathan Gold's 101 Best Restaurants, the authoritative annual guide to local dining, is online for subscribers and now features his 2016 Best Restaurants. If you didn't get a copy of the booklet, you can order one online here.
"City of Gold," Laura Gabbert's documentary of Jonathan Gold's Los Angeles, is available on Amazon.
Check us out on Instagram @latimesfood
In the Kitchen: Sign up for our weekly cooking newsletter
Check out the thousands of recipes in our Recipe Database.
Feedback? We'd love to hear from you. Email us at food@latimes.com.