Newsletter: Sichuan food and strip-mall sweets
Good morning. If you're in need of a sugar fix, you might want to head over to Melrose Avenue, where today Christina Tosi is opening the pink doors to the L.A. location of her insanely popular Milk Bar. $1 soft serve cones. An ice cream truck. And yes, crack pie. You can also get coffee, if you prefer your morning uppers in caffeine form. From there, you could hit a farmers market or two — dates are in season, and we have a story that gives you a bit of back story on the highly seasonal fruit. Or head over to pick up some cooking supplies at Surfas, the local shop that's been rebooted in Arlington Heights.
Also this week we take you through the kitchen doors of a San Gabriel Valley Sichuan restaurant whose chef is a serious multitasker. She cooks, co-owns and runs the restaurant, and is now opening up two more. Also this week, in home kitchens in L.A., women are teaching cooking classes that reflect their immigrant cuisines as part of the new Los Angeles branch of League of Kitchens. And two chefs who first worked together on "Top Chef" are planning a joint restaurant project. Enjoy your weekend.
TIP TOP HIP HOT
At Tiantian Qiu's Monterey Park restaurant Hip Hot, the chef runs the kitchen — one of the few women to do so in the San Gabriel Valley — and the restaurant as well, because she got her degree from USC in business, not cooking. The Sichuan-Cantonese menu is a product of her upbringing in Chengdu, as well as her love of the seafood of Cantonese cuisine. She's got more on her plate as well: She's opening two more restaurants soon, as well as taking classes in interior design.
MORE CRACK PIE
Pastry chef Christina Tosi opens her long-anticipated dessert shop Milk Bar today. The shop, in a mini mall on Melrose Avenue, is her largest yet and comes with a classroom space where she and her staff offer dessert-making classes. Milk Bar's opening day will include $1 soft serve from the Milk Bar ice cream truck, and all the sweets that made Tosi famous — crack pies, birthday cakes, truffles and cereal milk.
LEAGUE OF KITCHENS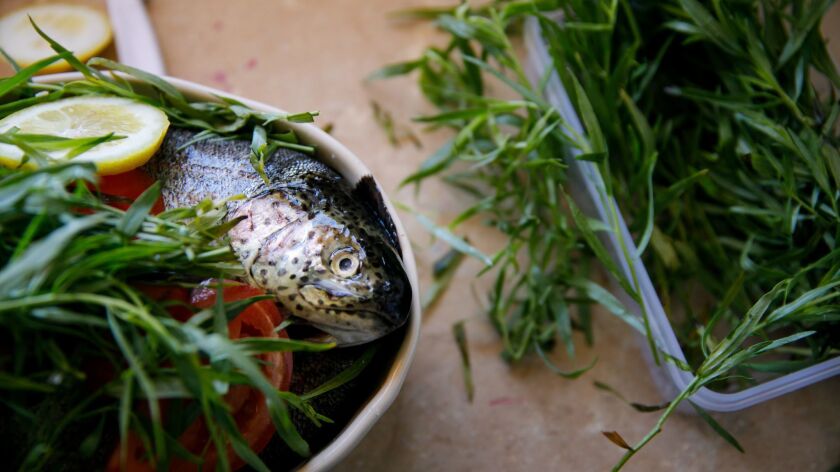 Elmira Avetian is one of a crew of immigrant women teaching cooking classes in their homes as part of the League of Kitchens, a cooking school project that began in New York City in 2014 and is now launching in Los Angeles. Food writer Gillian Ferguson talks to Avetian and gets the recipes from a recent cooking class and dinner party that showcased the Georgian and Armenian dishes she learned growing up in Tbilisi.
UNION DUES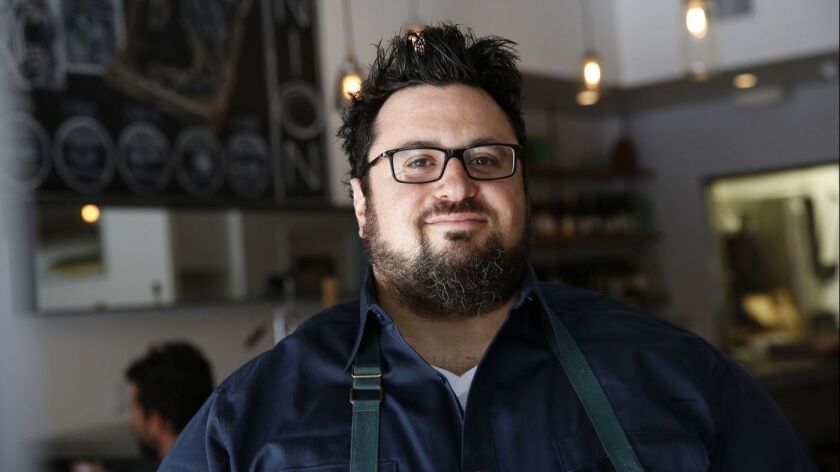 Bruce Kalman, who left his Pasadena restaurant Union earlier in the year, is opening a new restaurant on the Westside called, aptly, West. As food writer Andrea Chang reports, Kalman is partnering with fellow "Top Chef" alum Tyler Anderson on the restaurant, which will debut next year and combine Kalman's Northern Italian cooking with Anderson's more French style.
DATE UPDATE
As Test Kitchen director Noelle Carter details in this week's market report, it's fresh date season at local farmers markets. The dates aren't really fresh so much as they are a particular stage of ripeness, known as khalal in Arabic. Yellow bahri dates, native to the Middle East and North Africa, are grown here in the Coachella Valley; at Flying Disc Ranch they grow 10 varieties.
The Taste OC: For the first time, we're holding a Taste food festival in Orange County. From Oct. 19-21, we're having a food and drink party at the Met in Costa Mesa, with plenty of chefs, cooking demos and so much food and drinks. For more info and early tickets, go to extras.latimes.com/taste.
Check us out on Instagram at @latimesfood.
And don't forget the thousands of recipes in our California Cookbook recipe database.
Feedback? We'd love to hear from you. Email us at food@latimes.com.
---