Newsletter: Essential California: Can't beat the heat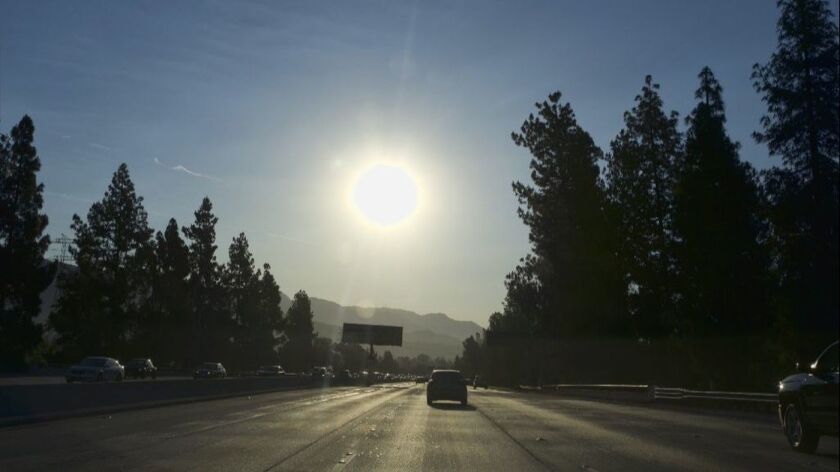 Good morning, and welcome to the Essential California newsletter. It's Wednesday, July 18, and here's what's happening across California:
TOP STORIES
After weeks of relentless heat, including record-shattering temperatures more commonly associated with Palm Springs, it's supposed to get hotter over the next several days. "OK, so it's Los Angeles, where summers have always been blistering unless you live in a beach town," writes columnist Steve Lopez. "But last summer was crazy, this one has only just begun, and I'm wondering if we're headed for a time in which Burbank feels more like Barstow and Huntington Park feels more like Hemet. What is going on?" Los Angeles Times
— How to keep your plants alive during the summer heat waves. Los Angeles Times
Post-fire plan under pressure
The Rim Fire in 2013 brought devastation to a vast swath of Sierra Nevada forests west of Yosemite National Park. But the third-largest wildfire in state history also seemed for a while to have worked a political miracle: a plan hammered out by the government, environmentalists and the logging industry. But new Trump administration policies could force more logging and kill the cooperation. Los Angeles Times
— The latest fire near Yosemite continued to grow, causing fears of another monster blaze that could last for months. Los Angeles Times
A tragic reminder
As public health officials prepare for a possible outbreak of whooping cough, the death of a baby in San Bernardino County from the disease has prompted warnings that pregnant women should be vaccinated. The death announced Tuesday marked the first time pertussis had killed an infant in California in two years. It's most dangerous for infants too young to be vaccinated against it, so public health officials urge all expectant mothers to be immunized. Los Angeles Times
Get the Essential California newsletter »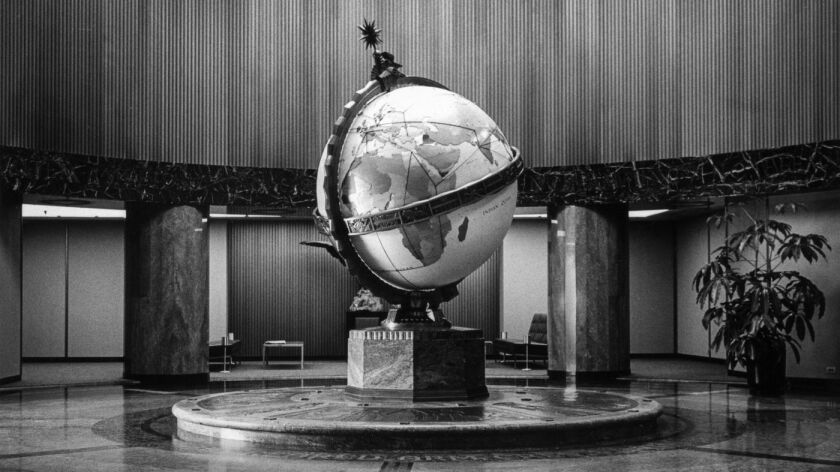 L.A. STORIES
Tourist draw: Los Angeles Mayor Eric Garcetti has set a goal of welcoming 50 million tourists a year by 2020. Now the city is looking for a consultant who can help address problems that might block the city from reaching that goal, such as traffic gridlock, a shortage of hotel rooms and stubborn homelessness near tourism sites. Los Angeles Times
A battle with Trump overtones: The combatants — community organizers who volunteer with L.A. anti-gentrification organizations and the Democratic Socialists of America's Los Angeles chapter versus the Proud Boys, a far-right organization that will take issue with that description and instead describes itself as a pro-Western fraternal organization — agree on little about what transpired at a bar in one of L.A.'s hottest neighborhoods. Los Angeles Times
Setting sail: The end of an era at the Ports O'Call Restaurant in San Pedro, after so much controversy. Daily Breeze
Memories: A look at the food trends during the 1984 Olympics. Los Angeles Magazine
We called it home: A mostly fond farewell to the L.A. Times building. Los Angeles Times
Plus: Is the Times Mirror building really a historic landmark? Los Angeles Times
CRIME AND COURTS
1st Amendment fight: A federal judge Tuesday lifted a order requiring the Los Angeles Times to remove information in an article about a former Glendale police detective accused of working with the Mexican Mafia. Los Angeles Times
California's paradox: Pot is now legal and a big part of the culture. But if you have a marijuana conviction, life remains pretty tough. The New Yorker
D'oh! It turns out that shutting down the 110 Freeway for a publicity stunt may not be a fiscally prudent idea. Just ask this L.A. rapper. Los Angeles Times
POLITICS AND GOVERNMENT
Consequences: More than 100 charitable tax-credit programs in dozens of states could be collateral damage in a dispute between Republicans in the nation's capital and leaders of Democratic-controlled states, including California. Los Angeles Times
Center stage: With the U.S. Supreme Court hanging in the balance, this might be Sen. Dianne Feinstein's moment. Politico
Airbnb effect: In a move that will dramatically alter San Diego's home-sharing landscape, the City Council outlawed vacation rentals in secondary homes, limiting short-term stays to one's primary residence only. The effect of the action will be to curtail investor activity in the short-term rental market. San Diego Union-Tribune
About that video: Rep. Dana Rohrabacher is running to save his political career. But he's now in a fight with comedian Sacha Baron Cohen. Orange County Register
In transit: Metro is making fixes to the Orange Line busway, with an eye on converting it to rail. Los Angeles Daily News
In the state capital: As abortion takes center stage in Washington, how it will play out in California governor's race? Sacramento Bee
CALIFORNIA CULTURE
Musk's meltdown: What is going on with Elon Musk? At a crucial juncture for the company, which is struggling to show it can mass-produce an electric sedan and generate cash, Musk has tangled very publicly with government regulators, stock analysts, journalists, former employees — even the creator of a farting-unicorn coffee mug. Will his gaffes impact his empire? Los Angeles Times
"Hollywood's Sexual Zelig": In the 1950s, when Hollywood gay life was very much still in the closet, Scotty Bowers was a force to be reckoned with. Now, in his 90s, he's telling all. New York Times
Doing it his way: At a time when Hollywood is struggling, Jason Blum shows moviemakers can still disrupt — and still make a ton of money. Wall Street Journal
Heading to the Arts District: The rise in popularity of competitive gaming — the most recent evidence being the international phenomena that is "Fortnite" — may not only alter how we play but also where we play. At least that's the bet being taken by WePlay, a Venice-based marketing agency that next year will expand to downtown's Arts District with the opening of WePlay Live, a game-focused event space that will target the burgeoning esport and competitive game communities. Los Angeles Times
From the ashes: How one winery is slowly recovering from last year's destructive wildfires. San Francisco Chronicle
CALIFORNIA ALMANAC
Los Angeles area: partly cloudy with a chance of showers, 84, Wednesday; sunny, 86, Thursday. San Diego: scattered thunderstorms, 76, Wednesday; sunny, 78, Thursday. San Francisco area: mostly sunny, 66, Wednesday; partly cloudy, 67, Thursday. Sacramento: sunny, 103, Wednesday; partly cloudy, 98, Thursday. More weather is here.
AND FINALLY
Today's California memory comes from Gerald Lenoir:
"I spent my first eight years of life living in South L.A. My daddy and mama bought their first home at 49th and Broadway in the 1950s through the G.I. Bill. The two-bedroom house was home to my parents and us four children. We grew up on a kid-friendly block with community guardians, Mama Chee-Chee and Daddy Long Legs, an elderly retired couple who lived three doors down. They were ever present on their front porch, looking out for neighborhood kids and greeting every passerby. Next door, the Baileys had a family of eight kids who were our constant companions."
If you have a memory or story about the Golden State, share it with us. Send us an email to let us know what you love or fondly remember about our state. (Please keep your story to 100 words.)
Please let us know what we can do to make this newsletter more useful to you. Send comments, complaints and ideas to Benjamin Oreskes and Shelby Grad. Also follow them on Twitter @boreskes and @shelbygrad.
---