Newsletter: Essential California: How eight elite San Francisco families funded Gavin Newsom's political ascent
Good morning, and welcome to the Essential California newsletter. It is Saturday, Sept. 8. Here's what you don't want to miss this weekend:
TOP STORIES
Gavin Newsom wasn't born rich, but he was born connected — and those alliances have paid handsome dividends throughout his career. A coterie of San Francisco's wealthiest families has backed him at every step of his political rise, which in November could lead next to his election as governor of California. Los Angeles Times
Delta fire update
A roughly 45-mile section of Interstate 5 — the main artery between Northern California and the Oregon border — will remain closed indefinitely as firefighters continue to battle a wildfire burning along both sides of the freeway north of Redding, authorities said Friday. Officials closed the freeway Wednesday afternoon shortly after the Delta fire broke out in the Shasta-Trinity National Forest, burning over the tops of pine and fir trees along the roadway and forcing some to abandon their vehicles to escape the flames. Los Angeles Times
What the what?!
The turmoil at Tesla Inc. reached a fever pitch Friday, as news emerged that two senior executives would leave Elon Musk's electric-car maker, a matter of hours after he smoked marijuana during an hours-long interview with a comedian. Chief Accounting Officer Dave Morton gave notice Tuesday that he was resigning less than a month into the job, according to a filing. Tesla's stock plunged, then extended declines after Gabrielle Toledano, the head of human resources who's been on a leave of absence, told Bloomberg News that she won't rejoin the company. Los Angeles Times
AROUND CALIFORNIA
Raid! A police crackdown on local unlicensed marijuana businesses has ended with misdemeanor charges against more than 500 people in Los Angeles, the city attorney's office said. Los Angeles Times
DUI charges: Actor Vince Vaughn is facing misdemeanor charges after he was arrested on suspicion of driving under the influence of alcohol in Manhattan Beach in June, Los Angeles County prosecutors said Friday. Los Angeles Times
Unusual arrangement: Armed, plainclothes LAPD officers were dispatched to California cities outside of Los Angeles at least a dozen times to provide security for U.S. Sen. Kamala Harris at public events, media appearances, and a party. NBC Los Angeles
Reprimanded: One man posted far-right internet memes on Facebook and railed against immigrants and the poor. The other refused to follow the rules and had a history of stretching his powers beyond their limit. The problem was — they were both judicial officers handling cases. But not anymore. Los Angeles Times
In Glendale: Four men were taken to hospitals Thursday night after apparently overdosing on the synthetic painkiller fentanyl, Glendale police said. Los Angeles Times
History: The last living daughter of a woman who survived the El Mozote massacre in El Salvador gets asylum in the United States. Latino Rebels
Pay gap: A former UC Irvine vice chancellor touted for promoting equity and diversity committed sex discrimination by paying three women less than men who did the same or similar work, a campus review has found. Los Angeles Times
In Orange County: "Harley Rouda is a former Republican taking on Dana Rohrabacher. Can he win?" New York Times
Plus: Some conservative activists are saying President Trump was tricked into endorsing incumbent GOP Rep. Paul Cook — who represents one of California's most conservative congressional districts — over former Assemblyman Tim Donnelly, a tea party favorite and co-founder of the California Minutemen, an anti-illegal immigration border watch group. POLITICO
Tough stuff: The pastor of Our Lady of Refuge Catholic Church in East Long Beach was placed on administrative leave last week amid "credible" allegations of misconduct involving minors decades ago, officials said. Long Beach Press-Telegram
Get the Essential California newsletter »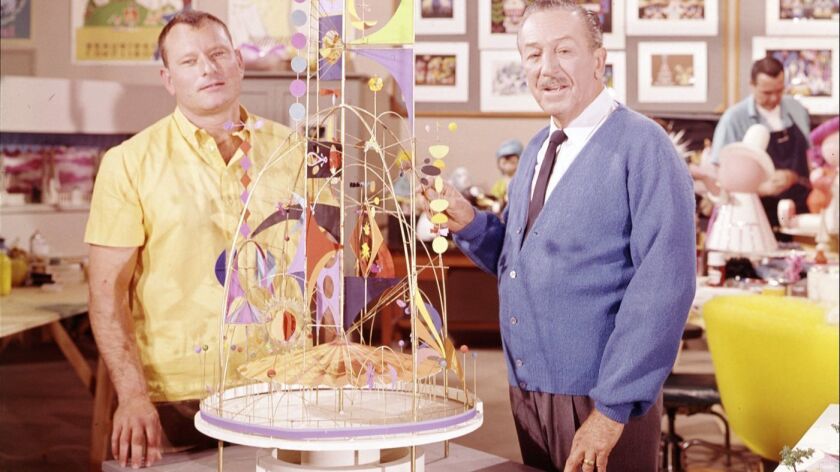 THIS WEEK'S MOST POPULAR STORIES IN ESSENTIAL CALIFORNIA
1. An attorney is slammed for mocking Orange County Asians on Facebook. Orange County Register
2. Homeless people at almost every L.A. landmark illustrates the depth of the problem. Los Angeles Times
3. Invasive mosquitoes are spreading across Los Angeles County. Have you been bitten? Los Angeles Times
4. Among Rep. Duncan Hunter's expenditures? Hotel rooms and vacations with a number of "individuals." Los Angeles Times
5. A New Zealand man in Northern California drove on the wrong side of a highway and caused a serious head-on collision. SFGate
ICYMI, HERE ARE THIS WEEK'S GREAT READS
Taking stock of "Crazy Rich Asians": "Whenever a new portrayal of Asian Americans comes out — which is not often — many of us hold our breath. Will it be racist? Will it be good? Authentic? Corny? Because Hollywood has made so few of them, Asian American movies and TV shows face an intense scrutiny that is impossible to pass, said Nancy Wang Yuen, a sociology professor at Biola University who studies race and ethnicity in film. Audiences who have grown up with stereotyped and accented portrayals are frustrated and impatient for progress. 'We're all kind of traumatized,' Yuen said. 'It's a burden that no film should ever have to endure.' " Los Angeles Times
A beatnik in the Magic Kingdom: The wacky and colorful mind of Rolly Crump. Los Angeles Times
South of the border: "Mexico's drug cartels are moving into the gasoline industry — infiltrating the national oil company, selling stolen fuel on the black market and engaging in open war with the military." Rolling Stone
Please let us know what we can do to make this newsletter more useful to you. Send comments, complaints and ideas to Benjamin Oreskes and Shelby Grad. Also follow them on Twitter @boreskes and @shelbygrad.
---