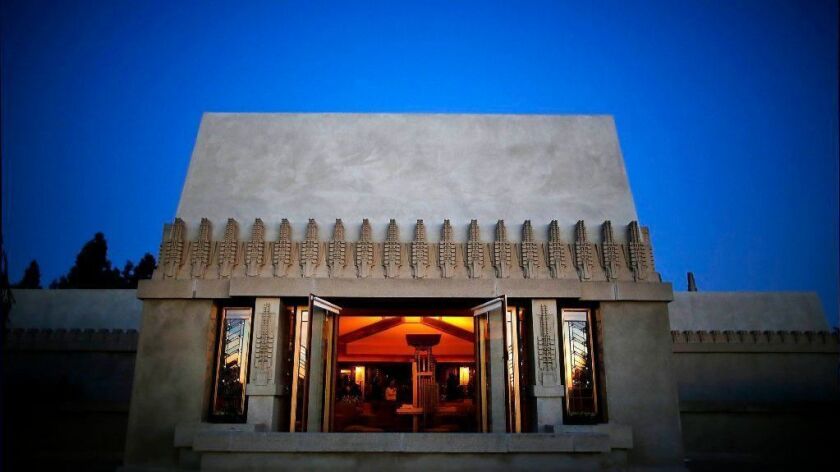 Good morning, and welcome to the Essential California newsletter. It's Monday, July 8, and here's a quick look at the week ahead:
Michael Avenatti is due back in a California federal courtroom Monday on embezzlement charges. A federal judge may set a trial date for the celebrity attorney during Monday's hearing.
On Tuesday, a who's who of moguls and machers will land their jets in Sun Valley, Idaho, for Allen & Co.'s annual media conference. Tim Cook, Mark Zuckerberg, Bob Iger and Satya Nadella (the CEOs of Apple, Facebook, Disney and Microsoft, respectively) are all expected to be in attendance at the invite-only gathering, along with numerous other tech, media and Hollywood heavyweights.
On Wednesday, Vice President Mike Pence will be in the Central Valley. He'll participate in a panel talk about President Trump's trade agreement replacement for NAFTA at a family farm in Lemoore, then hit a fundraising luncheon hosted by a prominent local rancher.
VidCon — the annual gathering of online video stars and their fans — will kick off on Wednesday in Anaheim and continue through the end of the week.
On Friday, the California State Fair will open in Sacramento.
And now, here's what's happening across California:
TOP STORIES
Earthquake aftermath
— A seismic one-two punch jolted Southern California last week. After the 6.4 magnitude quake hit near Ridgecrest on Thursday, many expected aftershocks that would gradually decrease in strength and frequency. But when a much larger 7.1 magnitude temblor struck Friday night, the shock quickly gave way to a newfound dread: What's next? Los Angeles Times
— Seismologists have detected at least 3,000 smaller earthquakes since July 4. In total, this earthquake sequence is expected to generate about 34,000 aftershocks with a magnitude 1 or greater over the next six months. Los Angeles Times
— Life is tough in Trona, and the pair of quakes just made it tougher. San Bernardino Sun
— For the journalists at the Ridgecrest Daily Independent newspaper, the earthquakes that rocked the region were personal. CNN Business
— There's been a lot of talk about L.A.'s earthquake alert system. When will the Bay Area get a warning system? Mercury News
— Plus: Earthquake preparedness: What to do before — and during — a big one. Los Angeles Times
Frank Lloyd Wright's Hollyhock House earned Los Angeles its first UNESCO World Heritage Site designation on Sunday. The Hollywood home — which was almost demolished in the 1940s — was named as one of eight Wright-designed buildings nationwide to represent the first U.S. modern architecture designations on the World Heritage list. There are 1,121 World Heritage Sites around the world. Los Angeles Times
Get the Essential California newsletter »
L.A. STORIES
Disney Channel stars remember actor Cameron Boyce, who died Saturday at age 20. Los Angeles Times
How the Los Angeles Clippers landed two stars in Kawhi Leonard and Paul George. Los Angeles Times
What will happen to the Happy Foot Sad Foot sign? A beloved neighborhood landmark is leaving its Silver Lake location. Curbed LA
The Los Angeles Unified School District voted last month to end its controversial policy of randomly searching students (also known as "wanding"). The policy will be eliminated by July 2020, and the school superintendent has been tasked with coming up with a different plan to keep students safe. Los Angeles Times
Your support helps us deliver the news that matters most. Subscribe to the Los Angeles Times.
POLITICS AND GOVERNMENT
In the deep-blue city of San Francisco, Bay Area Republicans are planning a July 17 Trump fundraiser that will feature former SF first lady Kimberly Guilfoyle and her beau, Donald Trump Jr. But the location of the event remains a closely guarded secret, lest protesters descend. San Francisco Chronicle
More than a year after recreational cannabis became legal in California, Riverside County has issued its first 69 permits for cannabis businesses in unincorporated areas of the county. Desert Sun
CRIME AND COURTS
A YouTube software engineer allegedly went on a violent LSD-fueled rampage that left eight people injured while renting a seaside house in Bodega Bay with several friends over the holiday weekend. The San Francisco man allegedly punched, choked and stabbed people and intentionally struck three pedestrians with a stolen vehicle. He was shot by sheriff's deputies while driving and remains hospitalized. Santa Rosa Press Democrat
Kern County's homicide rate led the state for the second year in a row. Bakersfield Californian
HEALTH AND THE ENVIRONMENT
Two more children have probable cases of E.coli linked to contact with animals at the San Diego County Fair. A 2-year-old died last month from E. coli linked to the fair. NBC San Diego
The number of needles that once piled up in BART's downtown San Francisco stations is suddenly on the decline. But that doesn't necessarily mean that drug use is down — the decrease in needles probably has something to do with an increase in the use of the deadly drug fentanyl, which users are more likely to smoke. San Francisco Chronicle
The U.S. wants to dump 1.5 tons of rat poison pellets on the Farallon Islands off the coast of San Francisco. Biologists say it's for the best. Los Angeles Times
CALIFORNIA CULTURE
A network of Sacramento bars has started using private ID scanners, which allow users to put misbehaving patrons on a blacklist that will ban them from bars across the region. But some say the practice is an invasion of privacy that jeopardizes sensitive data. Sacramento Bee
Since "(Get Your Kicks) on Route 66" was first recorded in 1946, many songwriters have turned to the High Desert community of Barstow for lyrical inspiration. (Semi-related: Hunter S. Thompson also famously name-checked the city in the first line of his 1971 book "Fear and Loathing in Las Vegas.") Victorville Daily Press
In soccer star Megan Rapinoe's far Northern California hometown of Redding, there was a big World Cup community watch party on Sunday. But residents in Redding — one of the most conservative corners of California — have a complicated relationship with their Trump-defying native daughter. Mercury News
The Desert Sun's opinion pages are taking a monthlong "vacation" from national politics to focus on local issues. Desert Sun
A "Big Little Lies"-inspired Monterey Peninsula reality show? That's what "Monterey Moms," which is still in the casting process, wants to be. Monterey Herald
CALIFORNIA ALMANAC
Los Angeles: partly sunny, 74. San Diego: partly sunny, 70. San Francisco: cloudy, 64. San Jose: partly sunny, 73. Sacramento: sunny, 82. More weather is here.
AND FINALLY
This week's birthdays for those who made a mark in California: chef Wolfgang Puck (July 8, 1949), artist David Hockney (July 9, 1937), actor Tom Hanks (July 9, 1956), Rep. Tom McClintock (July 10, 1956), figure skater Kristi Yamaguchi (July 12, 1971), Google CEO Sundar Pichai (July 12, 1972) and actor-comedian Cheech Marin (July 13, 1946).
If you have a memory or story about the Golden State, share it with us. (Please keep your story to 100 words.)
Please let us know what we can do to make this newsletter more useful to you. Send comments, complaints, ideas and unrelated book recommendations to Julia Wick. Follow her on Twitter @Sherlyholmes.
---