Editorial: California's presidential primaries matter this year — and too many voters may be left out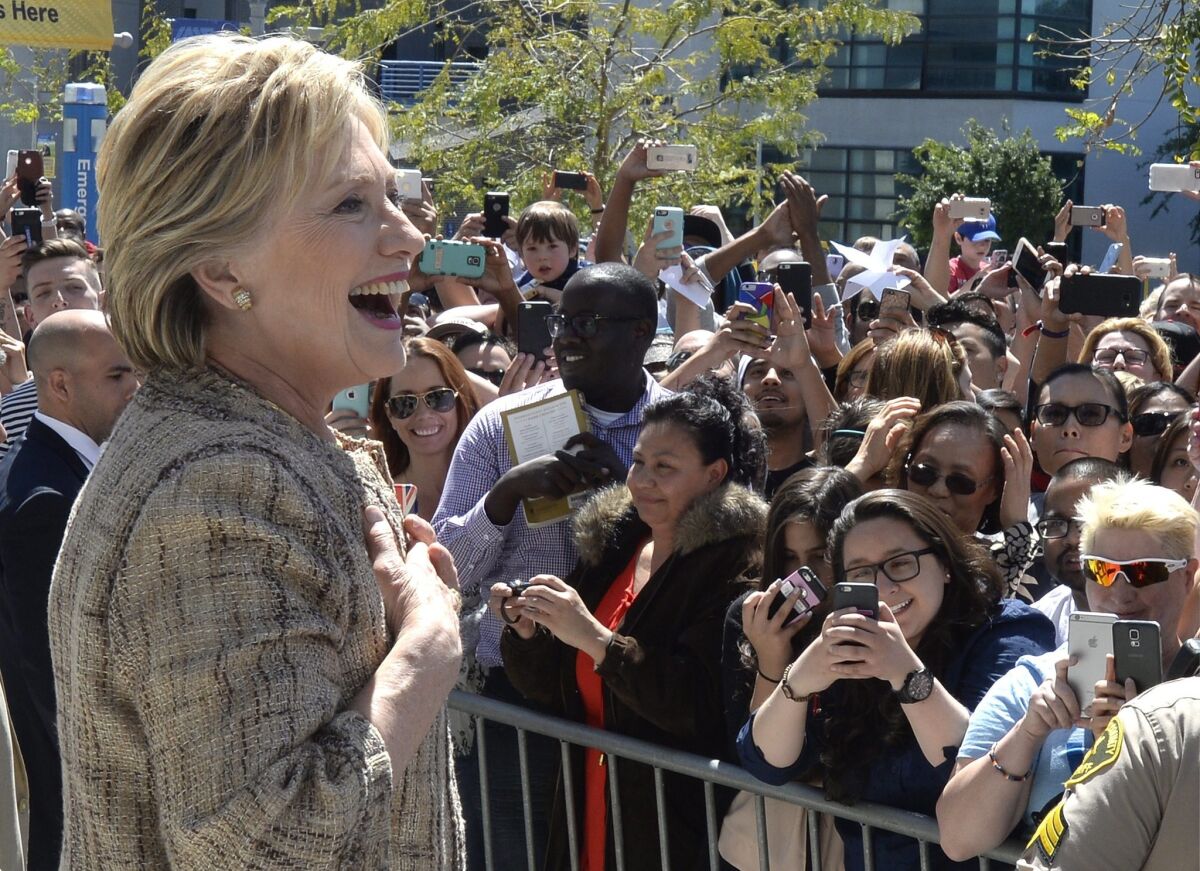 This year, it seems, California's presidential primaries may finally matter. But many voters could lose their opportunity to participate if they don't act soon. That's because the June 7 primaries are not open races, in which voters may simply show up and choose among all the possible candidates. Rather, these are party nominating contests, and it is the parties themselves that set the rules about who can participate. Only registered Republicans may cast ballots for Donald Trump, Ted Cruz or John Kasich. The Democratic Party restricts its primary between Hillary Clinton and Bernie Sanders to registered Democrats and to voters listed as "no party preference."
With so much interest in this year's primary, elections officials are concerned that many Californians won't be able to participate in the presidential primary of their choice because they don't know the rules, don't know their party status or have registered for the wrong party. A Times survey recently found, for instance, that three out of four people who had signed up as American Independents didn't realize they had registered for a real, right-wing political party. Many thought they were simply signing up as lower-case "i" independents (the unaffiliated voters California classifies as "no party preference" voters or, as they were formerly called, "decline to state" voters).
Intentional or not, American Independents will be given an AIP ballot on June 7 with a list of candidates most have never heard of, and they'll be barred from voting in the Democratic or Republican presidential primaries. And that at a time when California leaders have adopted laws designed to boost turnout and participation. Secretary of State Alex Padilla ought to revisit the voter registration form to eliminate that confusing element and any others that people encounter when they sign up to vote.
California is one of many states where parties have chosen to hold so-called closed primaries. Such rules may be frustrating to unaffiliated voters and anti-establishment candidates. (Trump's children, for example, missed New York's deadline to change their party affiliation and won't be able to vote for their dad in the GOP primary.) But the primaries are held for the benefit of political parties and their members so they can choose the best possible nominee for general election. The parties set the rules. It's up to the candidates to follow them, voters to understand them and elections officials to implement them as efficiently as possible.
California has made it fairly easy. (registertovote.ca.gov) There is still time for voters to check their registration and, if they want to, change it to participate in their primary of choice. The deadline is May 23 — two weeks before election day.
Follow the Opinion section on Twitter @latimesopinion and Facebook
---
Life is stressful. Our weekly mental wellness newsletter can help.
You may occasionally receive promotional content from the Los Angeles Times.