Editorial: Coastal Commission has a fine weapon in its enforcement arsenal
A couple strolls along the beach at Malibu's Paradise Cove. The Coastal Commission is looking into complaints that public access is restricted.
(Anne Cusack / Los Angeles Times)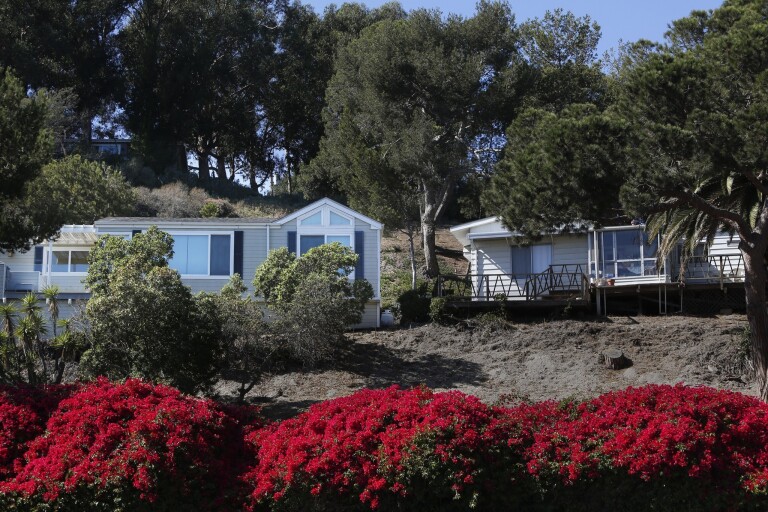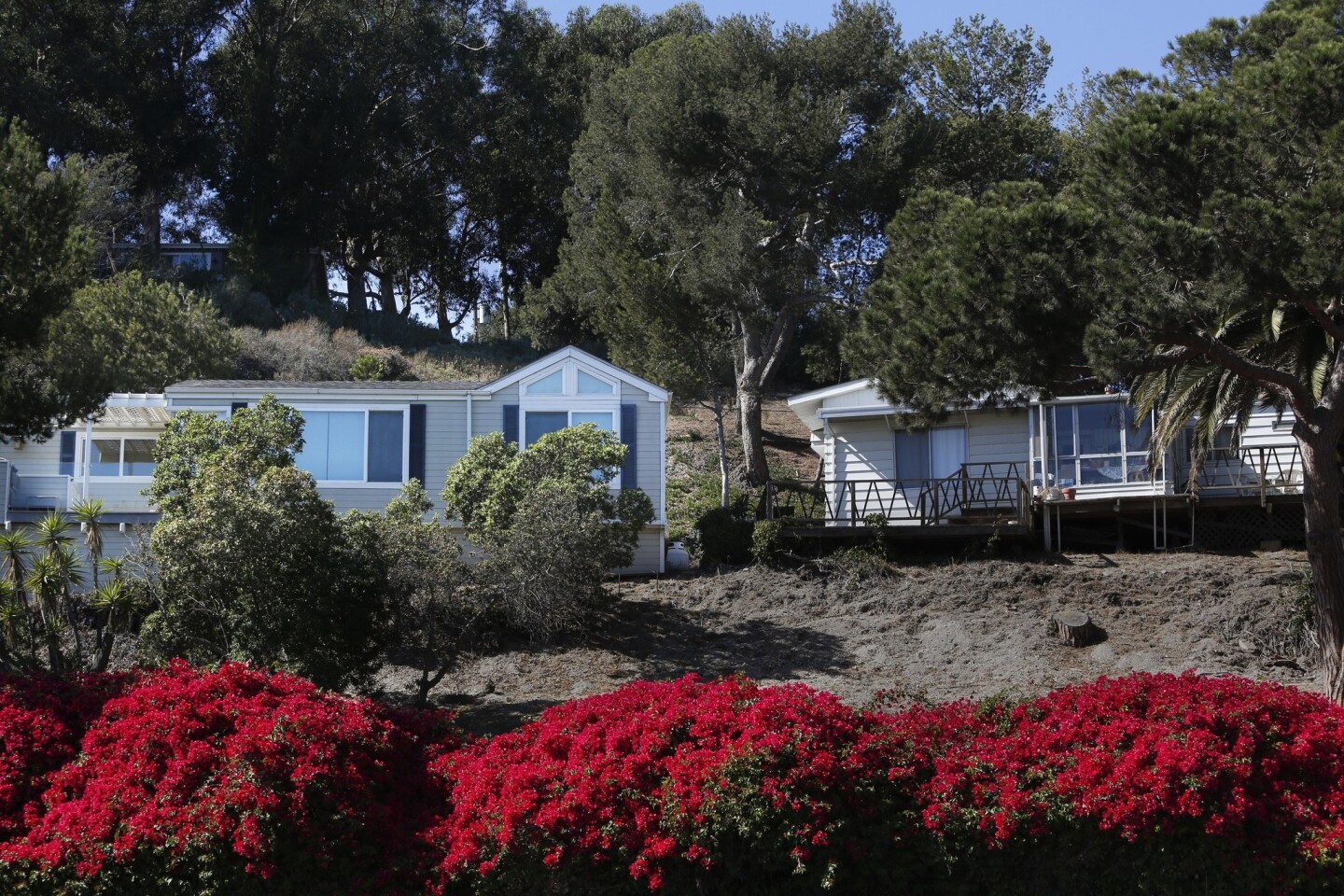 Homes in a gated community are above Paradise Cove, where beach access is an issue being examined by the California Coastal Commission.
(Anne Cusack / Los Angeles Times)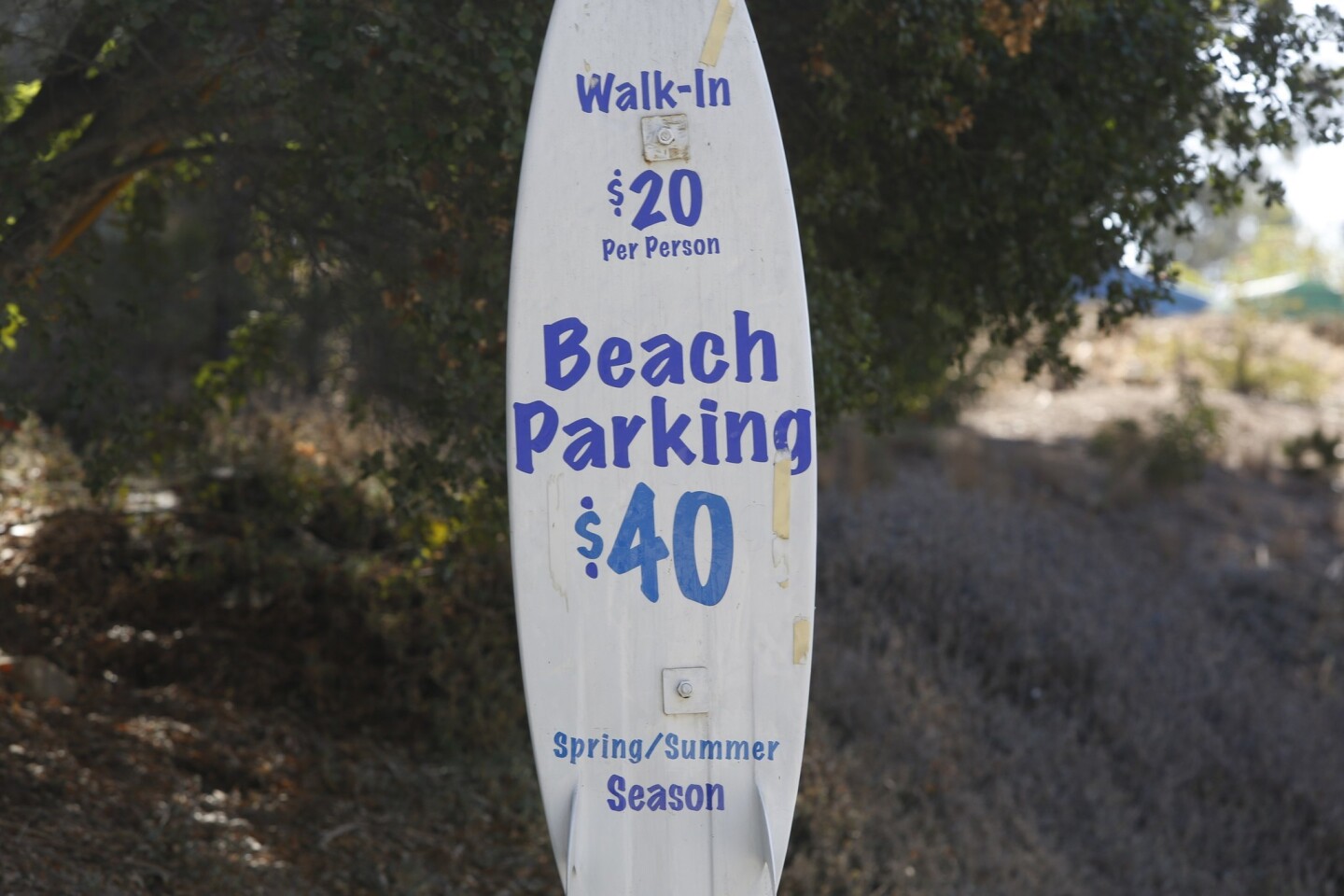 A sign displays entry fees for Paradise Cove, which has drawn complaints over access restrictions.
(Anne Cusack / Los Angeles Times)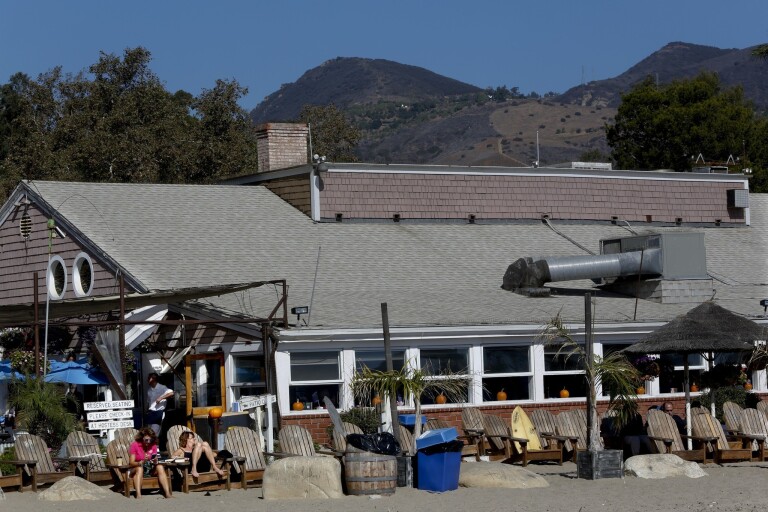 Visitors can dine inside or outside at the Beach Cafe at Paradise Cove, whose operator holds a 10-year lease on the property that expires in 2019.
(Anne Cusack / Los Angeles Times)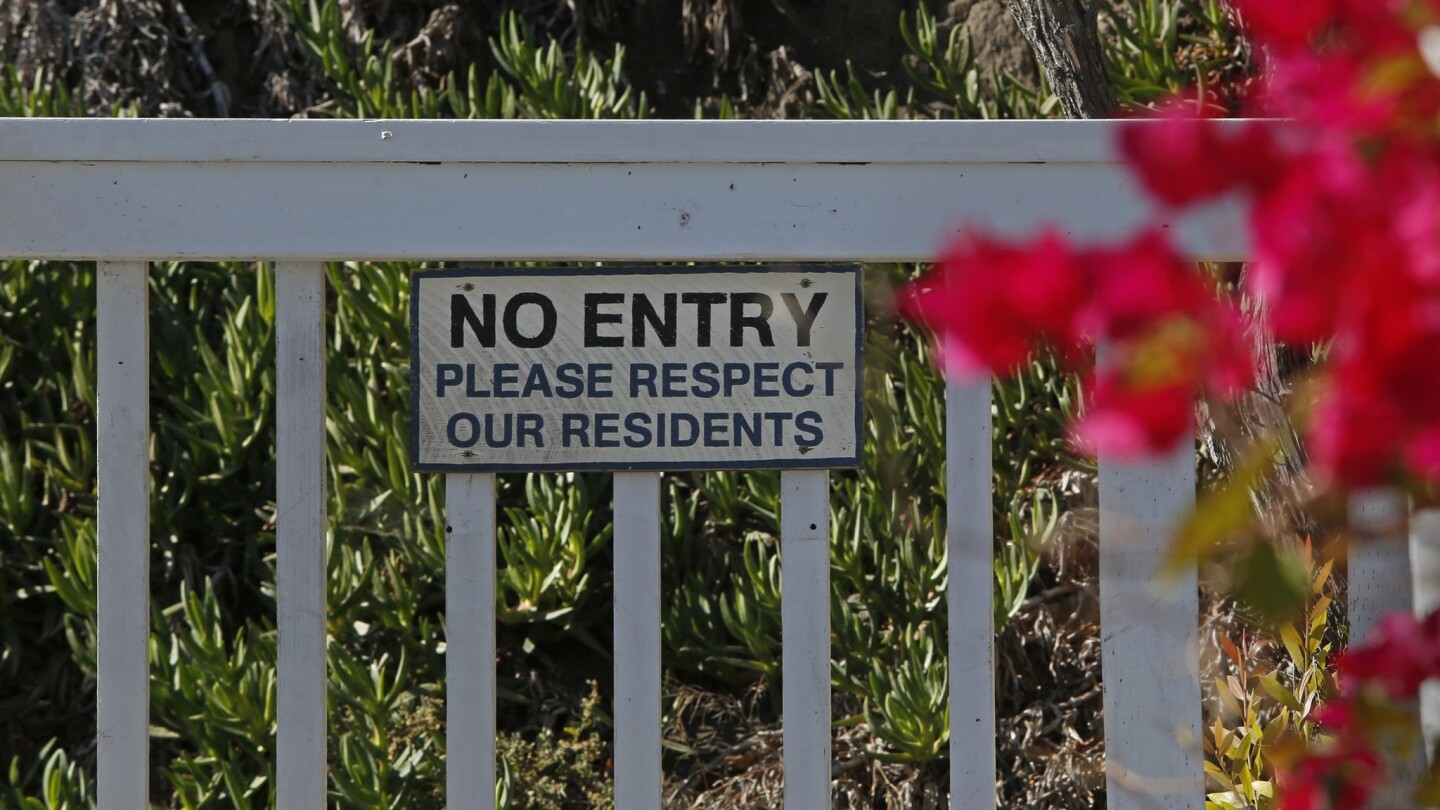 A stairway leads to the homes above Malibu's Paradise Cove, where public access is at issue.
(Anne Cusack / Los Angeles Times)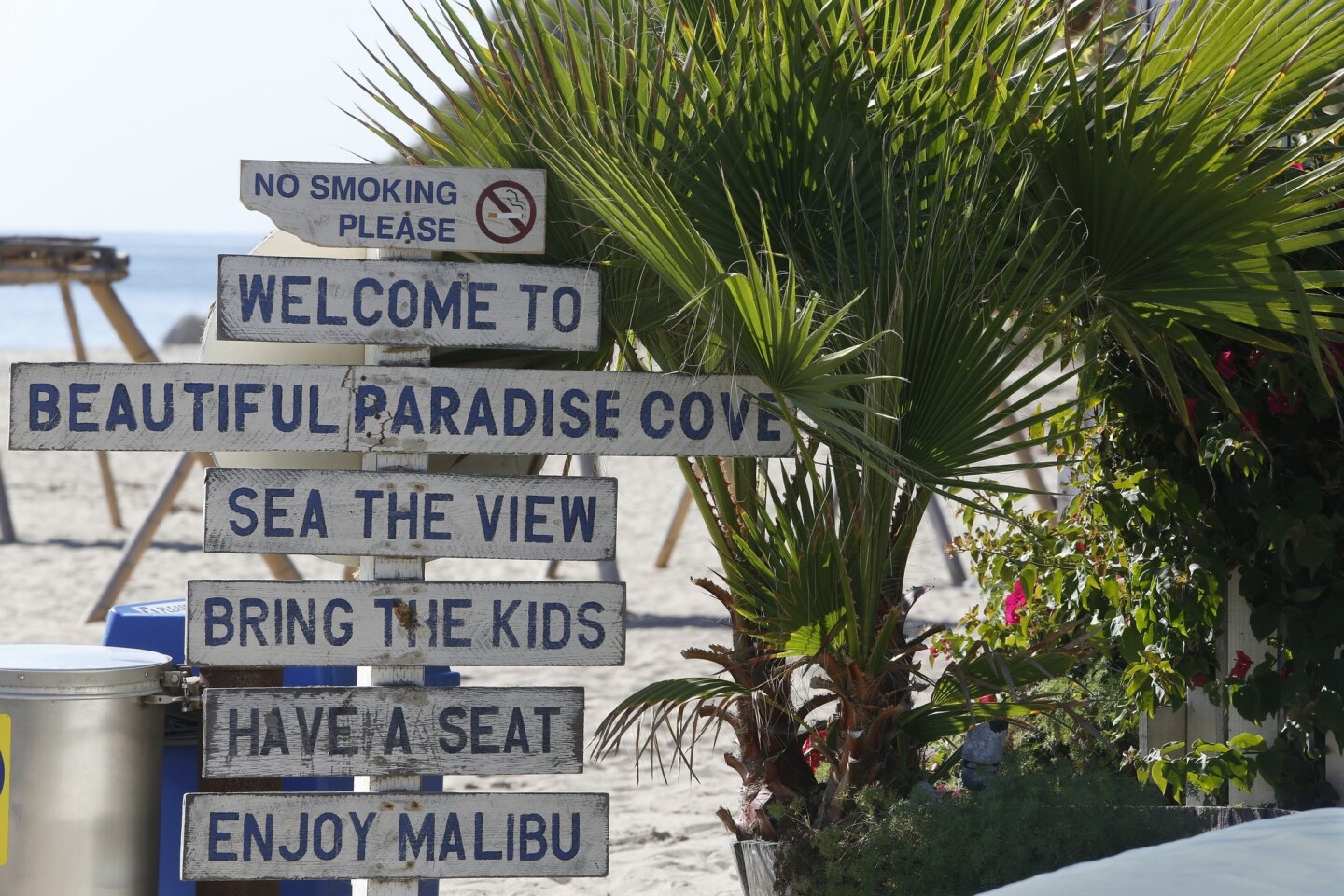 A sign welcomes visitors to Malibu's Paradise Cove, where surfers have complained they have been turned away.
(Anne Cusack / Los Angeles Times)
Oren Dothan said he and a friend paid for parking at Paradise Cove but were then barred from surfing there. They also were required to pay $40 to a parking lot attendant to avoid a trespassing charge, he said.
(Anne Cusack / Los Angeles Times)
For some four decades, the California Coastal Commission has been charged with guaranteeing public access to the coast. But because the agency lacked meaningful enforcement authority, that has been no easy task. A backlog of hundreds of cases has developed, and the commission has spent years suing or cajoling defiant oceanfront property owners into doing the right thing.
That may be changing under a new state law which went into effect in July giving the agency the authority to impose fines of up to $11,250 a day for public access violations. Already, the commission has used the mere threat of these fines to quickly resolve cases. In late October, for example, commission staff sent a letter to the operators of Paradise Cove beach, warning them that denying surfers access to the public waters (or charging them a $20 walk-in fee) violated "reasonable use" of the water. The letter noted that the commission had the authority to impose large fines if the violations were not corrected. Last week, the Coastal Commission announced that Paradise Cove operators had agreed to stop charging the fee, to remove signs banning surfing, and to unlock a gate to the beach's pier.
In another case, the commission had struggled for months to persuade property owners in San Luis Obispo County to remove gates and signs erected to block access to a popular hiking trail to Pirates Cove beach. In July, just days after the commission received its new authority, it sent a letter to the owners threatening fines. A month later, the owners agreed to comply.
Commission officials attribute this kind of dramatically swift compliance to their newfound enforcement muscle — which so far they have only had to flex.
The commission also sent a letter to the operator of Martins Beach, the expansive Northern California property owned by businessman Vinod Khosla who has been fighting for several years against reopening a path to the beach. A recent court ruling went against him, and a letter from the Commission two weeks ago advised him that if he continued to limit public access, he could be fined. It's not clear how Khosla will respond, although he has filed a motion seeking to throw out the judge's order.
There are reasonable limits on the commission's new power: Those cited must first be given 30 days to comply. If they don't, only then may the commission members decide — at an open hearing — to impose fines. The fines can be challenged in court by the property owners.
This is exactly the kind of tool the commission needs to protect public access on a coastline where property owners have a history of flouting the law. The commission should use its new power judiciously. But if these few cases are any indication, the agency's new authority has served only to protect the public's interest — and to do so with less delay than ever.
Follow the Opinion section on Twitter @latimesopinion
---
A cure for the common opinion
Get thought-provoking perspectives with our weekly newsletter.
You may occasionally receive promotional content from the Los Angeles Times.