Editorial: A little more light on campaign spending, please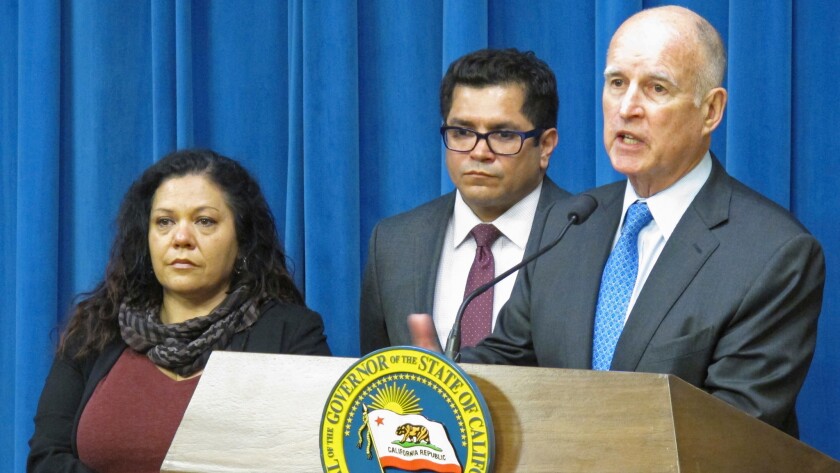 The U.S. Supreme Court's 2010 ruling in Citizens United vs. FEC opened the floodgates of corporate and special-interest election spending, but at least it underscored and promoted the importance of disclosure and transparency. Knowing the source of campaign money allows voters "to make informed decisions and give proper weight to different speakers and messages," the court wrote.
The ruling could be read as an invitation to Congress to expose political "dark money" to the light with stringent disclosure laws — but it's an invitation that Congress has yet to accept in any meaningful way.
It could soon be a different story in California, where the Assembly has passed, and the Senate is now considering, a bill to require campaign ads and other materials to identify the source of donated funds.
Some donors make the somewhat specious claim that their identities are already fully exposed. In a ballot measure ad, for example, state law requires the campaign to say something like "Paid for by Yes on Prop 80, Citizens for a Better World, with major funding from the Better Universe PAC." Not very illuminating in itself, but a voter can go to the secretary of state's website and find out that the Better Planet PAC gets all of its funding from, say, billionaire Mortimer Moneybags or from Envirodestroy Inc. Isn't that enough?
No. Most voters don't have the time or energy or knowledge to do that kind of homework, especially given how quickly these ads come and go. If disclosure should be required anyway — and it should, for the reasons articulated by the high court in Citizens United — it makes sense to cut through the obfuscation and shed a little light on dark money with a disclosure that reads more like this: "Paid for by Yes on Prop 80, Citizens for a Better World. This committee has major funding from Mortimer Moneybags." Now you know who is really funding the message and you can consider it in that context.
Much of the bill — AB 700, by Democratic Assemblymen Jimmy Gomez of Los Angeles and Marc Levine of Marin and Sonoma Counties — deals with technical details such as font sizes and screen time, but those things also focus on giving voters meaningful information about political communications. It is an incremental but worthy proposal, unfortunately limited to California. The Senate should pass it and send it to the governor, and in so doing send Congress the message that it has some catching up to do.
Follow the Opinion section on Twitter @latimesopinion and Facebook
---
A cure for the common opinion
Get thought-provoking perspectives with our weekly newsletter.
You may occasionally receive promotional content from the Los Angeles Times.