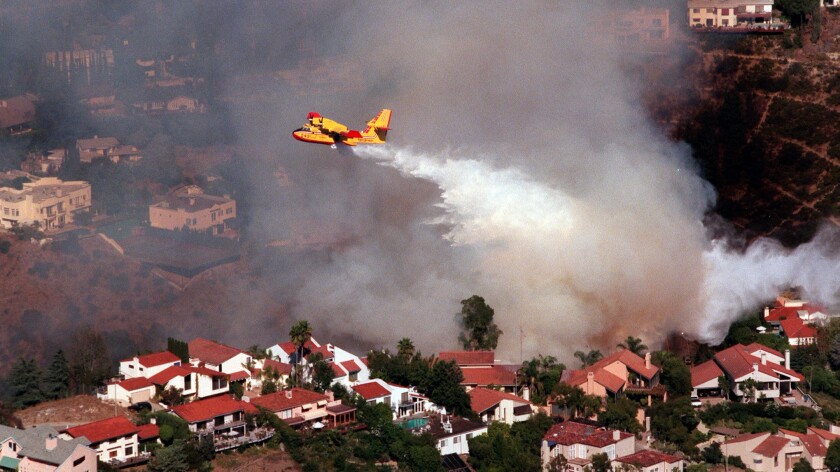 Measure FF would impose an annual $15 tax on developed parcels of land that are within a special hillside district covering parts of Woodland Hills, Encino and Tarzana. Measure GG would impose a $35 tax on similar parcels west of Griffith Park but east of the 405 Freeway. Only voters in those districts will see either of these two measures on their ballots on Nov. 8. The Times recommends that those voters say "yes."
Yes, there already is a countywide parks and recreation tax on the ballot. Measure A would pay for parks, open space and recreational and cultural amenities across the county, including in the Hollywood Hills and Santa Monica Mountains. But in the meantime there is a particular need to beef up ranger and fire patrols.
Parks officials note with pleasure and a little befuddlement that along the seven-mile unpaved part of Mulholland and in various other places in these zones, visits have increased because social media has made them more widely known and apps such as Waze have made them easier to reach. The same officials also worry about after-hours gatherings in under-patrolled, tinder-dry areas that are vulnerable to destructive wildfire in the event a cigarette is carelessly tossed or a car exhaust sparks.
Measures like these have been popular with residents who don't mind paying a little extra for additional ranger patrols. The revenue can also be used to buy pieces of land to create trail access or protect land from development — something residents also like, because those purchases support their property values. Voting yes on these measures is a favor that property owners in these areas can do for themselves and, by the way, for everyone else who enjoys visiting these wonderful parts of Los Angeles.
Follow the Opinion section on Twitter @latimesopinion and Facebook
---