Editorial: Oregon is charting a new path on rent control. Will California and other states follow?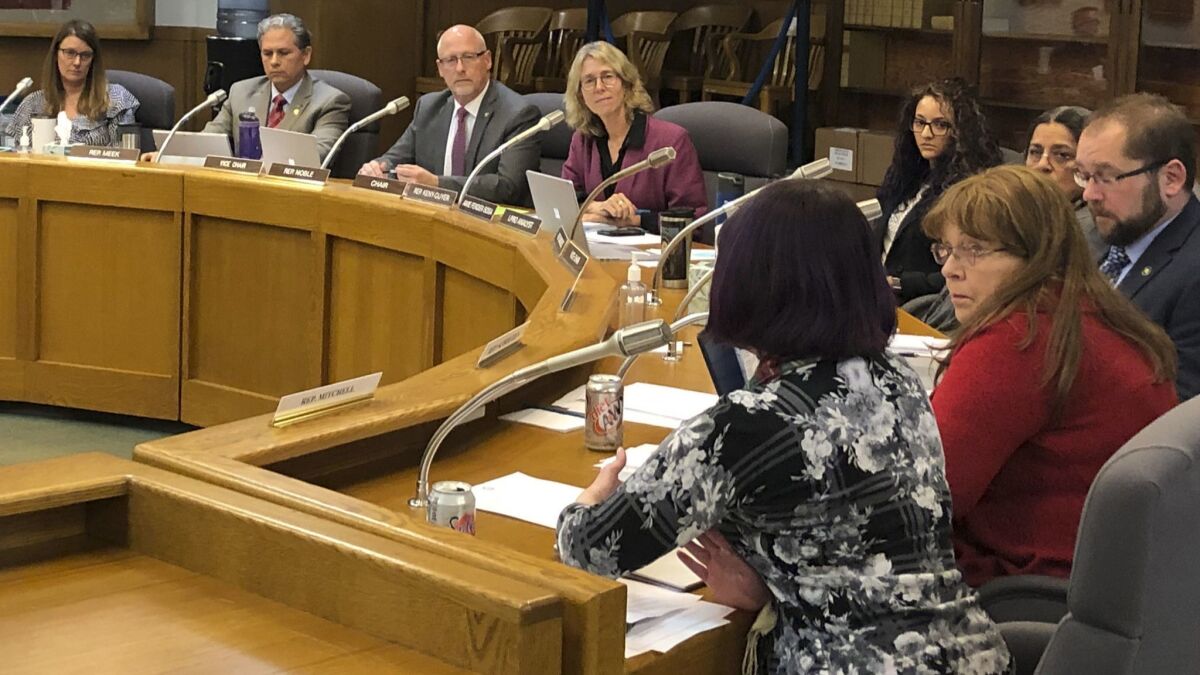 In an attempt to slow displacement and upheaval in communities where rents are rising faster than incomes, Oregon has just adopted the nation's first statewide rent control law, capping the annual increase landlords may impose on tenants. Sounds dramatic? Well, it could happen in California too, where Gov. Gavin Newsom and California lawmakers are discussing similar efforts to stabilize rents amid a long-term, crisis-level housing shortage.
Oregon's law, which was signed by Gov. Kate Brown on Thursday, is aimed at curbing really exorbitant rent hikes, which makes it more of an anti-gouging measure than most rent control laws in cities like Los Angeles and San Francisco. The state will limit annual rent increases to 7% plus inflation in buildings more than 15 years old. The law would have capped rent increases at 10% last year. L.A.'s rent control law, by comparison, capped increases in rent-controlled buildings at 3% last year.
The Oregon law uncaps rents when a tenant moves out. But to prevent landlords from driving out tenants in order to jack up the rent, the law also requires "just cause" — such as failure to pay rent or a lease violation — to evict tenants who have lived in a building for at least a year.
Enter the Fray: First takes on the news of the minute »
Rent control is usually extremely controversial. Just look at the fight over Proposition 10 last year, which would have allowed California cities to expand their rent control laws. Real estate interests spent $80 million to fight the measure, which failed.
Yet in Oregon some key landlord groups stayed neutral on the new state law. One reason might be that anti-gouging laws target the most egregious rent hikes. The vast majority of property owners don't jack up rents more than 10% a year. So on the one hand, the law shouldn't be a major intrusion into most landlords' business, but on the other, it also won't suppress rents as much as tenant advocates would have liked. Anti-gouging laws aren't the perfect answer to the dislocation crisis; they are a backstop to protect against exorbitant increases that can force people from their homes.
Nor will rent control end the shortage of affordable housing. Rents are high in Oregon, California and elsewhere because there's not enough supply to meet demand. States need to encourage the development of new market-rate and affordable-housing units. But it could take decades to build enough homes to satisfy pent-up demand and stabilize prices. In the meantime rent control can be a useful tool to protect tenants in a tumultuous market.
During his State of the State speech earlier this month, Newsom repeated his commitment, made after Proposition 10 failed, to enact some kind of tenant protections this year.
"I want the best ideas," Newsom said. "Here is my promise to you: Get me a good package on rent stability this year and I will sign it."
Oregon offers a good model for starting that discussion.
Follow the Opinion section on Twitter @latimesopinion and Facebook
Our six-week newsletter will help you make the right decision for you and your property.
You may occasionally receive promotional content from the Los Angeles Times.