Karl Rove can't handle the truth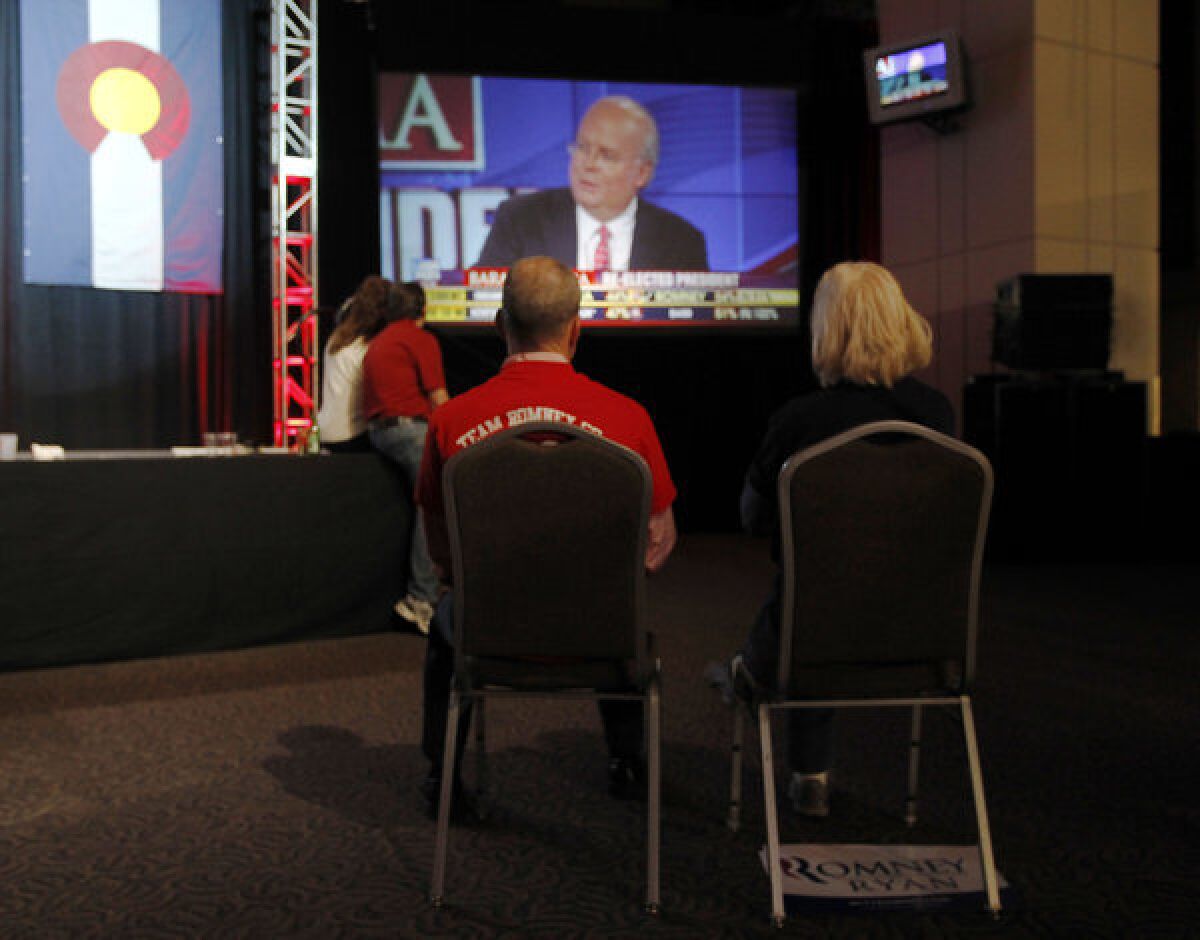 Karl Rove went on Fox News on Thursday to explain why Mitt Romney didn't win.
Yes, that would be the same Karl Rove who, practically right up until the -- for Republicans -- bitter end Tuesday night was predicting a Romney victory.
And the same Karl Rove who founded two "super PACs" that poured millions of dollars into Romney's losing presidential race.
Which, and I'm just spit-balling here, raises the question: Why on Earth would anyone turn to a guy who was dead wrong before the election and ask him to come back and explain that same election?
What, Nate Silver wasn't available?
It's just that I thought -- and again, I'm a liberal, so help me out, you red-state folks -- that in the private sector, results matter. Which means: If I had screwed up in my job as dramatically as Rove did in his, I doubt I'd get the chance to show up the next day to tell anyone why. I would get the chance to show up -- to clean out my desk.
But not Rove. He got to go on national TV and analyze Romney's loss.
And what did the sage of the super PACs say? That those dastardly Democrats unfairly targeted the GOP nominee with negative ads. Oh, and that they did so while suppressing the vote, which is so un-American.
Yep, that's right. The master of negative politics accused the other side of not playing fair.
Perky eye-candy anchor Megyn Kelly then did what she does best, lobbing this insightful question at Rove: Does the Republican Party need to alter course, even a wee bit, to counter the Democrats' advantage among minority voters?
No.
At least, that was Rove's answer in a nutshell. He said more, and even held up a whiteboard filled with data to back it up. (At this point, I'm thinking maybe he's getting paid by the word.)
Of course, it's fun -- and easy now -- to pick on Rove. The same for Fox News. (I mean, it's fun if your side won Tuesday night.)
But it's not as much fun when you stop and think just how far television news has fallen.
For someone who grew up with Walter Cronkite and Chet Huntley and David Brinkley, the "Wisdom of Karl Rove" hour just doesn't cut it.
Which is why I can only say: And that's the way it is.
Oh, and: Good night, Chet. Good night, David.
ALSO:
A good day for Sutter, and Nate Silver
---
Life is stressful. Our weekly mental wellness newsletter can help.
You may occasionally receive promotional content from the Los Angeles Times.