Op-Ed: Money talks, but does anyone understand what it's saying?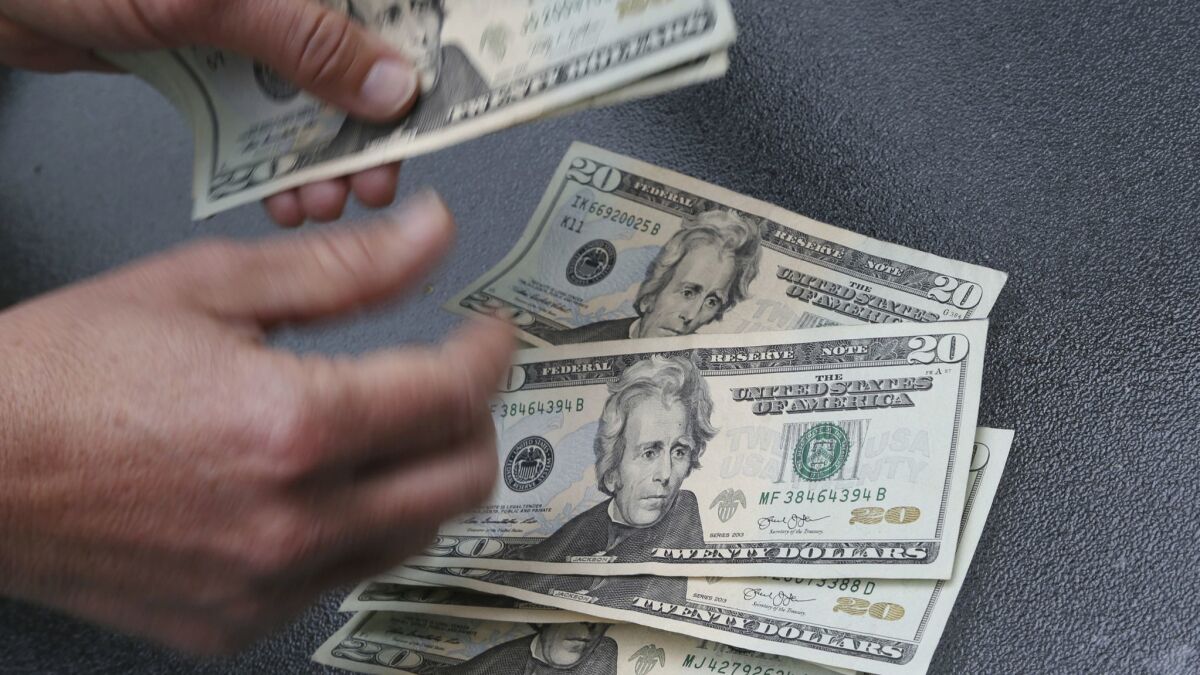 I always took a shine to language. When I was in second grade, Mrs. Peloso put me with the owl readers, the top animal ranking of us 8-year-olds with the finest reading comprehension, ahead of the bears, turtles, even dogs. Years later then, during the Great Recession, I became irritable — embarrassed by the fact that I could barely understand news reports of what happened to the economy. Why were so many people losing their jobs? Our savings? I would read a sentence over and over in the news, lips twitching, a doctor of letters from Stanford who could not comprehend what he was reading.
Feeling rather dumb, and caught flat-footed by my plunging IRA, I decided to immerse myself in the language of high finance. I designed my own crash course to investigate how the world of money talks. I interviewed men who captained private equity firms and quants who juiced hedge funds. I conversed with a retired board member of Bank of America and with whispery handlers who ran "family offices" — that is, wealthy individuals hired by wealthy individuals to provide concierge wealth management.
What I discovered is that nowhere is the power of language so stealthy and destructive as the world of high finance.
A decade after my savings plunged, the shenanigans of high finance continue. Money people continue to shill questionable financial products and to plaster over dubious behavior. Ten years ago it was an assault of abbreviations: ABS (asset-backed securities), CDO (collateralized-debt obligation), CDS (credit default swap). Casualties from the financial crisis pleaded for help and scrambled to understand the actual balance sheets that somehow contained their homes. Meanwhile, the wizards of high finance buried the bodies in those acronyms.
Nowhere is the power of language so stealthy and destructive as the world of high finance.
"When we speak," a renowned linguist once asserted, "we exercise the power of language to transform reality." Or, to paraphrase George Carlin, "Meow" can mean "Woof" in Cat.
Before, it was all about investment banks, commercial lenders and private equity. Now it's fintech and Blockchain. Sure, every industry has its verbal tics. But this circle is turning jargon into a pseudo-science and art, deploying incomprehensible vocabulary to help set the rules and to relieve people of their wages. Money talks, people say. But this money mutters, deflects and gibbers.
I've read my Marx and my Gramsci, so I understand that modern capitalism has always boiled down to first paying people as little as possible and then getting them to part with their paycheck without resorting to violence. As digital technology and high-speed finance gun forward, we're now prey to today's capitalism: a more erudite, peaceable mugging.
Keep your eyes on fintech in particular, where technology is used to gin up financial services and, in turn, complex finance used to gin up technology-dependent industries.The issue isn't simply that money is increasingly digitized and that the total economy increasingly interwoven with high finance. The in-crowd is leveraging language to transform our understanding of capital and accept their premises of profit. These notions and terms have a devastating domino effect for all of us, shaping taxation, regulation, public oversight, investment opportunity, long-term sustainability, and individuals' exposure to obscure systemic risk. When you don't understand the terms, how can you even play the game?
Just months ago, I went to an invitation-only luncheon hosted by one of the premier global "platforms" for digital-asset investors, an event where company honchos network with sophisticated investors. No simple sandwiches here — they served us hot food in a nice hotel.
Enter the Fray: First takes on the news of the minute from L.A. Times Opinion »
The company's well-known young chief executive stood up to say his piece: He described "the modern portfolio" and explained how "crypto-markets would define the future of digital assets." Geoff, the chipper young man seated next to me, boasted that he had just launched his own "leading cryptocurrency and Blockchain-focused fund of funds." When I peppered him with questions, he was adamant that I understand he had launched a crypto-assets hedge fund, not a crypto-assets investment bank.
"Of course," I nodded.
Arthur Levitt, the former chairman of the Securities and Exchange Commission who now serves on several fintech boards, stood up to offer a few words: A major crypto-currency-related financial scandal is inevitable, he said. The question is, "Will it provoke unwise regulation?"
If rich specialists want to gamble their money with very technical products and schemes, let them — that's their right. Emboldened by the reigning gospel of light-touch regulation, fintech firms are now metastasizing past basic understanding — in the process creating a language architecture that has proven toxic to our society. I've learned to pay close attention to this money talk, because that's where inside players are able to divvy the blame and the costs. The problem is, when the system goes sour, we don't have to imagine who'll be left holding the bag. We've experienced it.
Here we go again. Woof!
Rich Benjamin (@IamRichBenjamin) is the author of "Searching for Whitopia: An Improbable Journey to the Heart of White America." His research on high finance has been supported by the Economic Hardship Reporting Project.
Follow the Opinion section on Twitter @latimesopinionand Facebook
---
Life is stressful. Our weekly mental wellness newsletter can help.
You may occasionally receive promotional content from the Los Angeles Times.