Op-Ed: Ban elite college dorms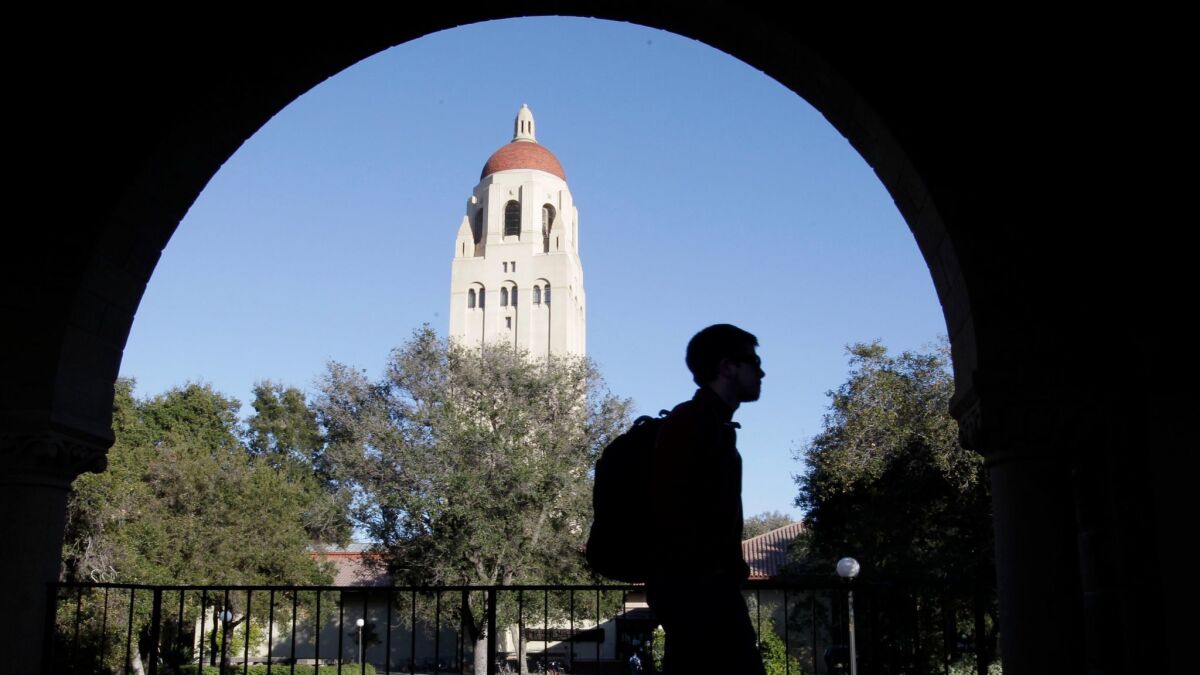 Conjure an image of where undergraduates live: a dry-erase board at the door, opening onto a tight space with lofted beds, desk chairs engineered against tipping over backwards, fluorescent lighting overhead and bad poster art on the walls.
For decades, the most selective institutions of higher learning in the United States have championed a residential model of university life, with successive classes assigned to dormitories clustered around pleasant quads. My alma mater, Pomona College, has long housed 99% of its students on campus. I enjoyed that culture and thought it should survive indefinitely.
But now I wonder if that model is bad for the country. I wonder if it should be tweaked or even abandoned in favor of an alternative that exposes overachievers to more people unlike themselves. Later, I'll sketch one idea for how that might happen.
Don't worry: the typical American college student would not be affected. At public four-year institutions, just under a quarter of students live on campus. Just 1% of community college students live in dorms. But America's ruling elites would face a profound change. The percentage of students in university-affiliated housing is 99% at Harvard, 93% at Stanford and 84% at Yale.
Elite institutions purport to produce not just future scholars, but future leaders.
Such unapologetically elitist institutions operate on the premise that it is proper to identify gifted young people with leadership potential; to separate them out from their peers; and to cluster them in an exclusive, member-only settings for four years of intense learning. That approach has some validity. When bright young people study math, physics, philosophy and other subjects among minds of similar caliber, they learn at a similar pace and help one another to achieve greater mastery. Their greater mastery is, in turn, good for society.
But if the case for grouping the best students together for academic purposes is as strong as ever, it is much harder to defend a separatist approach to their lives outside of the classroom — especially insofar as elite institutions purport to produce not just future scholars, but future leaders.
Students would learn more outside the classroom if exposed to young people from a greater variety of backgrounds than they'd typically find at a top-tier college. And the future leaders among them might better serve the public, or the private sector workers beneath them, if they spent more of their formative years with generational peers who, for whatever reason, did not want to or could not attend a fancy university — i.e., the vast majority of Americans.
The status quo certainly seems inadequate.
In the United States, the ideological gap between more and less educated adults is widening. A majority of Republicans now say that higher education has a negative effect on the country. Voters have lost faith in elites of all kinds. And that's true at least in part because elites unthinkingly perpetuate their own tribe's interests—without ever having to meet the people harmed— through trade policy or restrictive urban planning or professional licensing laws that disproportionately burden the working class.
It therefore seems perverse to maintain tax-exempt, institutionalized programs of extreme residential cloistering where cognitive elites form social bonds exclusively with one another.
How would the world be different if the next startup billionaire from Stanford formed friendships in college with elder care workers, plumbers and long haul truckers in addition to doctors, lawyers and consultants?
These arrangements are unlikely to occur naturally even off-campus. (Our residential housing market is highly segregated by class and race.) They could, however, happen at institutions already dedicated to shaping leaders through contrived housing regimes.
Imagine a selective college that used part of its hefty endowment to partner with nearby institutions on a brand new kind of dorm. Half its residents would come from the college itself. The other half would be drawn from vocational schools, community colleges and technical training programs — people of the same age cohort, all working toward a degree or certificate, though the particulars of their circumstances would vary depending on the particular city or town.
They'd go off to their respective classes by day and return in the evening to programming and activities that encouraged them to interact.
Graduates of selective institutions would balk at such a change. They have fond memories of living on campuses composed of people with very similar academic profiles, some of whom went on to be close friends. Consumerist students tend to prefer what is comfortable to what will help them learn or serve best. Finally, selective colleges recognize that they appeal to families in part because they bring together up-and-coming young people in a world where who you know matters tremendously.
But maybe there's a university out there that's ready to put its narrow interests aside, and build the E Pluribus Dorm before it's too late.
Conor Friedersdorf is a contributing writer to Opinion and a staff writer at the Atlantic.
Follow the Opinion section on Twitter @latimesopinion or Facebook
---
Life is stressful. Our weekly mental wellness newsletter can help.
You may occasionally receive promotional content from the Los Angeles Times.