Column: What anti-Trump Americans can be thankful for in the Trump era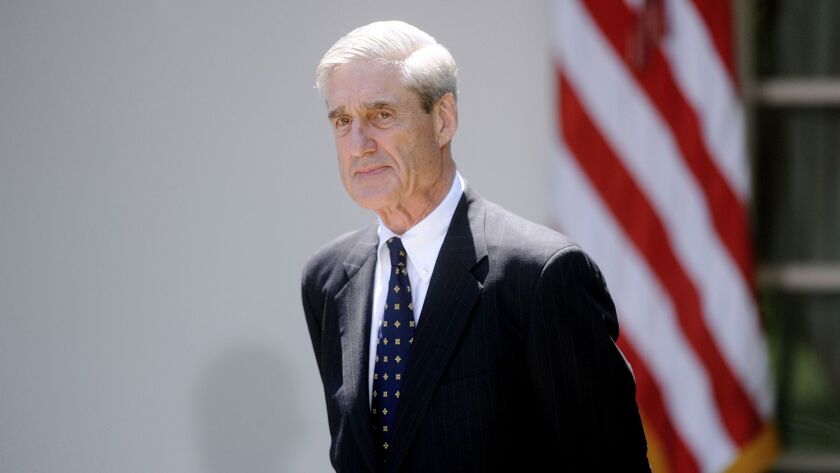 Do Americans who dislike Donald Trump — and that's most of us — have anything to be thankful for in this first year of the Trump era? Yes. Despite what seems like endless bad news from Washington, there are plenty of reasons for Democrats, independents and never-Trump Republicans to count their blessings this week.
Let's start with the big picture: The president hasn't started any new wars, and he hasn't taken the economy off a cliff. That's already better than many expected on inauguration day.
Most presidents use their first year in office, buoyed by a popular mandate, to enact the biggest changes they can. But Trump hasn't gotten big things done. On balance, he's not winning. He's losing.
So thanks, above all, to the Constitution, which deliberately limits a president's power and makes radical change difficult.
That includes the 1st Amendment, which protects the journalism that has bedeviled the president at every turn. This has been a good year for newspapers, whose circulation has grown as the president rails against their scrutiny.
We should be grateful for the diligence of the special counsel, Robert S. Mueller III, who appears impervious to political pressure.
Thanks, as well, to the skein of laws that has stymied much of the president's efforts to overturn the old order. He's run into roadblocks in the form of the judiciary and regulations.
Trump's first major executive order, to stop travel and immigration from several mostly Muslim countries, is still under challenge (in its third edition) in federal courts. This week, a federal judge ruled another order punishing "sanctuary cities" unconstitutional.
Early on, Trump announced his intention to dismantle President Obama's Clean Power Plan, which required states to reduce greenhouse gas emissions from power plants. But regulatory requirements mean the process could take until 2020 — if he can overcome legal challenges from states and environmental groups.
Meanwhile, despite all the president's promises, coal isn't coming back as a major source of energy. It's still giving way to natural gas and solar power, simply because they're cheaper. For that, we can be grateful to the marketplace.
Trump has also run up against members of his own party.
His failure to repeal Obama's healthcare law was dramatic and damaging, blocked by three GOP senators who rebelled against his demands. So we can be thankful to John McCain, Susan Collins, Lisa Murkowski and other Republicans who have refused to let Trump hijack their party without a fight.
We should be grateful for Defense Secretary James N. Mattis, Secretary of State Rex Tillerson and national security advisor H.R. McMaster, who are trying to steer the U.S. confrontation with North Korea toward negotiations, and have intermittently persuaded the president to tone down his "fire and fury" rhetoric.
We should be thankful for the officers of the armed forces who take their commitments to military ethics and law seriously — including Air Force Gen. John Hyten, commander of the strategic nuclear force, who said last week he remains duty-bound to resist any order he considers illegal.
And we should be grateful for the diligence of the special counsel in the Russia investigation, Robert S. Mueller III, who appears impervious to political pressure.
There are ordinary citizens for whom we should be thankful, too: the grass-roots organizers of groups like Indivisible, which has some 6,000 chapters around the country. The local officials and activists who have made it clear that white supremacists aren't welcome in their towns, but allowed them to march without violence. The voters of Virginia, who turned out in larger-than-usual numbers to send a message of opposition to Trump-style politics.
We should be grateful for the good sense of most voters, for that matter. Support for the president has dwindled to about 38%, and even that pro-Trump minority is less enthusiastic about him.
Already, some political forecasters see the 2018 midterm election as a potential "wave" that could sweep Republicans out of power in Congress. Even if the wave falls short, the polls have already delivered a verdict: Trump has been able to preserve his base, but not to grow it. That's a recipe for political weakness.
Finally, we can be grateful for the incompetence of President Trump, a real estate promoter trapped in a job he never expected to win. If he were better at governing, he would be in better political shape — and the country would be worse off.
Am I sugar-coating a crisis that's far from over? A little. With three years to go in Trump's first term, there is plenty that can still go wrong. But Thanksgiving is all about gratitude and its corollary, hope. One day of optimism won't kill us.
Twitter: @DoyleMcManus
Follow the Opinion section on Twitter @latimesopinion or Facebook
---
A cure for the common opinion
Get thought-provoking perspectives with our weekly newsletter.
You may occasionally receive promotional content from the Los Angeles Times.