Op-Ed: What does Olivia de Havilland have against Allison Janney?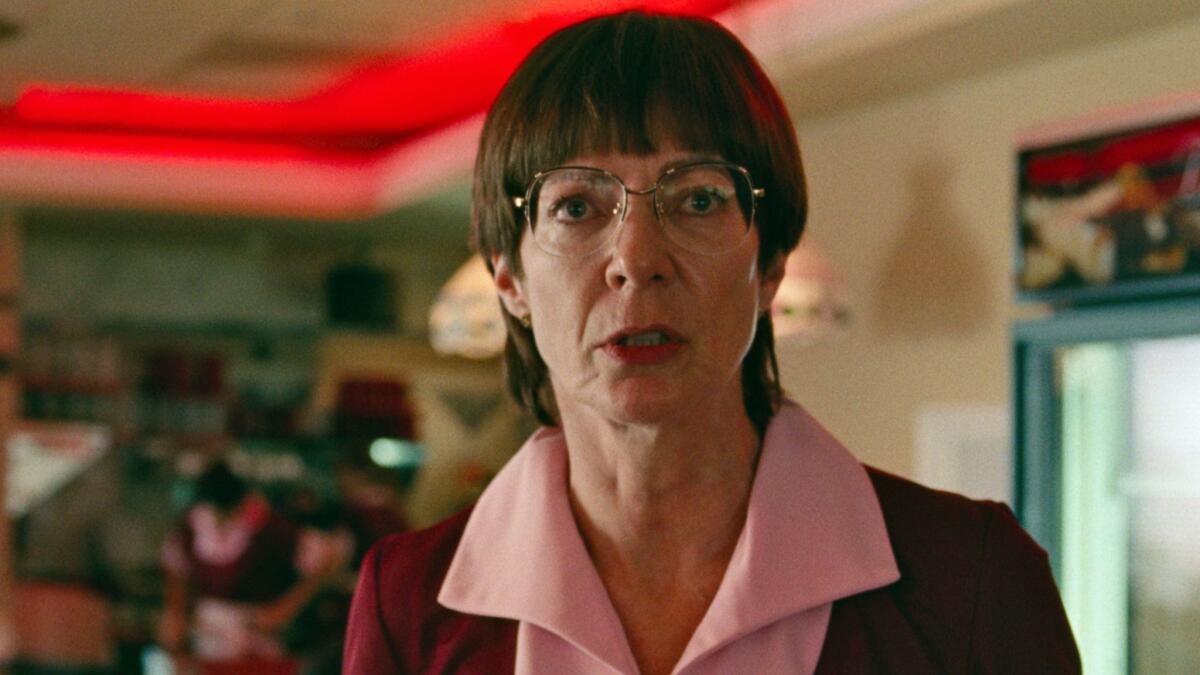 If two-time Academy Award-winning actress Olivia de Havilland had her way, Allison Janney would not win an Oscar on Sunday night for her portrayal of Tonya Harding's mother in "I, Tonya."
De Havilland contends in a lawsuit filed over the summer, now under review by the California Court of Appeal, that filmmakers should seek permission before including characters based on real people in their movies. It shouldn't matter, according to de Havilland, if the portrayal is false, or if it's damaging to the real person's reputation. Just the bare use of identity without permission should be enough for liability.
The court's surprising opinion rested on its conclusion that because the portrait of de Havilland was realistic, rather than fantastical, it was not protected.
Because Harding's mother has objected to her portrayal in the film, under de Havilland's rules, she would have a claim. "I, Tonya" might never have been made, or might not have included Janney's character, or might have been embroiled in too much controversy for the Academy.
De Havilland filed her lawsuit over the miniseries "Feud," an FX docudrama chronicling the stormy relationship between legendary Hollywood stars Bette Davis and Joan Crawford. Catherine Zeta-Jones plays the role of Olivia de Havilland, who was friends with Davis and part of the Hollywood scene at the time. De Havilland claims that character violates her "right of publicity" and is seeking a hefty payout in the neighborhood of $2 million.
Even though California's right of publicity law bars the unauthorized use of a person's name, likeness or voice for another's advantage, the 1st Amendment has long been understood to trump such claims when it comes to expressive works, like movies.
But de Havilland persuaded a California trial court otherwise. The court's surprising opinion rested on its conclusion that because the portrait of de Havilland was realistic, rather than fantastical, it was not protected by the Constitution.
Such a conclusion places at risk not just biographical films, including "I, Tonya," but books, documentaries and even news reporting about real people and real events.
The seeds of this alarming decision were sown back in 1977 when the United States Supreme Court decided its first and only right of publicity case. In Zacchini vs. Scripps-Howard Broadcasting, the court rejected a 1st Amendment defense to a right-of-publicity claim brought by a circus performer who objected to the broadcast of his human cannonball act on the nightly news. The court concluded that because the "entire act" was shown (albeit 15 seconds in duration), the 1st Amendment did not insulate the network from liability.
Because the Zacchini case was so unusual ― involving the use of an entire performance, rather than simply a name or likeness ― lower courts have struggled to apply this precedent. They have come up with different, contradictory tests to resolve the conflict between free speech and the legitimate right of individuals to have some say in how their names and likenesses are used by others.
Regardless of which test they use, however, courts have routinely tossed out right-of-publicity claims arising from motion pictures, including those brought against "The Hurt Locker," "The Perfect Storm," "Rush" and "The Sandlot."
In California, where de Havilland brought her suit, courts have adopted a "transformativeness" test. This test considers whether the work "adds significant creative elements" that transform it "into something more" than a mere "literal depiction or imitation" of the person. If the use of a person's name or likeness is only "one of the 'raw materials' from which an original work is synthesized," then the 1st Amendment shields the creators from right-of-publicity claims.
This analysis should have made de Havilland's claim against "Feud" a nonstarter: The filmmakers transformed de Havilland into a character, played by another actress, who was a small piece of the larger miniseries.
But over the last few years, federal courts have narrowed the transformativeness test to require a literal transformation —pointing to extreme examples such as the metamorphosis of the famous rock musician brothers Johnny and Edgar Winter into half-worm, half-human beasts in the "Jonah Hex" comic book series.
The threat that this narrower line of reasoning poses to traditional moviemaking, plays and books is clear from the trial court's holding that the portrayal of de Havilland is too realistic to benefit from a 1st Amendment defense.
We cannot recount historical events without referring to the people who participated in them. Olivia de Havilland is Olivia de Havilland. She is not substitutable with a generic, fictionalized actress, at least not if you are trying to tell a story that involves her, or want to lend realism to fiction. Nor should anyone get to censor and control how their actions are later described. Journalists, biographers, historians, filmmakers and other authors all need to refer to real people, sometimes critically and without their express approval, to tell true and important stories.
When the California Court of Appeal issues its decision later this spring, actors everywhere, among others, should be rooting for de Havilland to lose. Each of them likely hopes one day to play a great role based on a real person ― and win an Academy Award or nomination for doing so, like so many great actors who have gone before them.
Jennifer E. Rothman is the author of the forthcoming book "The Right of Publicity: Privacy Reimagined for a Public World" and is a professor at Loyola Law School in Los Angeles.
Follow the Opinion section on Twitter @latimesopinion or Facebook
A cure for the common opinion
Get thought-provoking perspectives with our weekly newsletter.
You may occasionally receive promotional content from the Los Angeles Times.