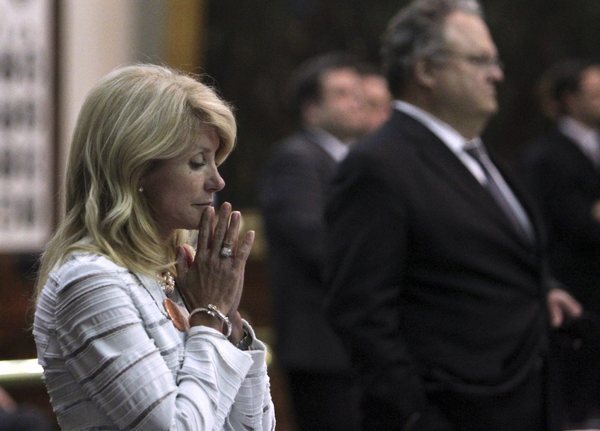 5 Images
Five reasons to stay away from Texas right now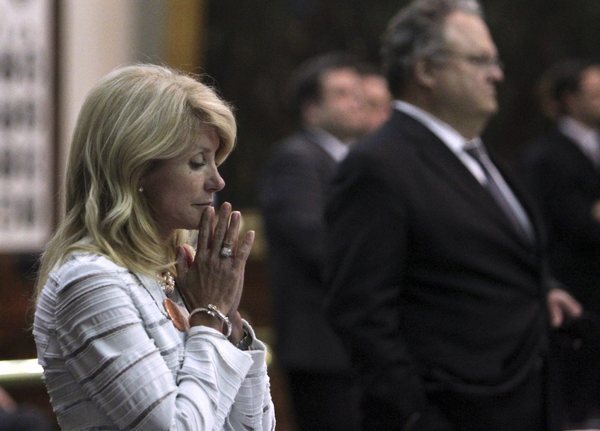 This post has been updated; see below.
Texas has been in the news this week with its fight over controversial
legislation restricting abortion rights
.
The battle made a hero out of Democratic state Sen. Wendy Davis of Ft. Worth, above, whose marathon filibuster staved off a vote on the measure. But her triumph appears short-lived; Gov. Rick Perry has called the legislature back into session on Monday to take up the bill again.
It appears virtually certain that when it comes to the right to an abortion, the Lone Star State's message to women will be "git along little ladies."
ALSO:
Texas just won't stop messing with abortion rights
[Updated July 31, 6 p.m.:
Texas lawmakers did indeed pass ¿ and, on July 18, Perry signed -- a restrictive bill on abortion. But was that enough for the Lone Star State¿s conservative leadership? Hardly. There¿s a new proposal on the table, Senate Bill 42, that would
require pregnant women to take an adoption education course
before obtaining an abortion. Seems some Texans just can¿t get enough of trampling on a woman¿s constitutionally protected right to an abortion.
]
(Louis Deluca / Dallas Morning News / EPA)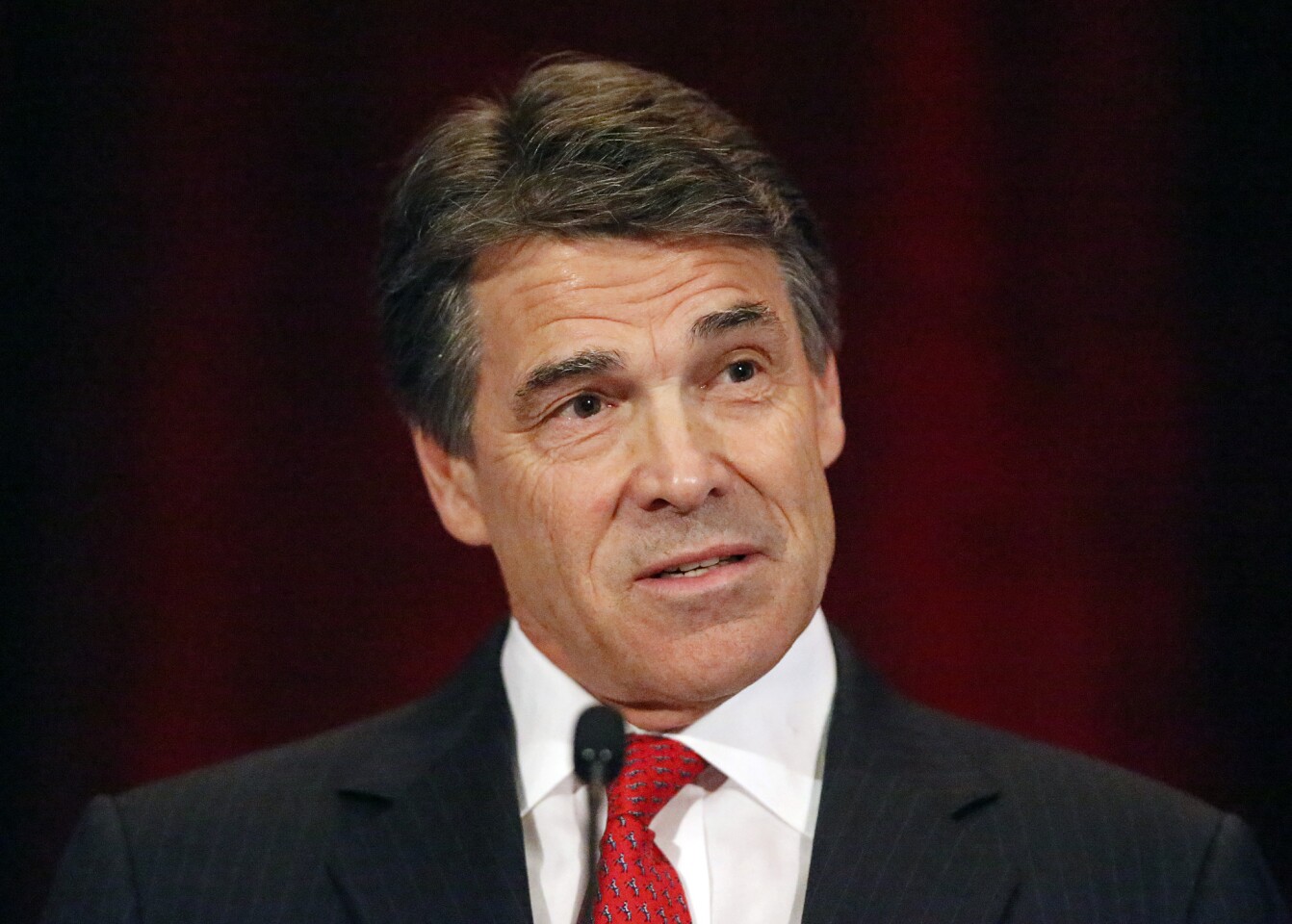 Is Rick Perry the worst governor in America? Is this a trick question?
Perry and his fellow Republicans got the worst of the abortion debate in late June, but they'll probably get the last word. As Perry said in a statement June 26: "I am calling the Legislature back into session because too much important work remains undone for the people of Texas. Through their duly elected representatives, the citizens of our state have made crystal clear their priorities for our great state. Texans value life and want to protect women and the unborn ..."
Notice that this all came in a statement; presumably, Perry's folks were taking no chances on a repeat of his GOP presidential primary debate gaffe, in which he couldn't remember the third of three governmental agencies he wanted to abolish.
(Stewart F. House / Getty Images)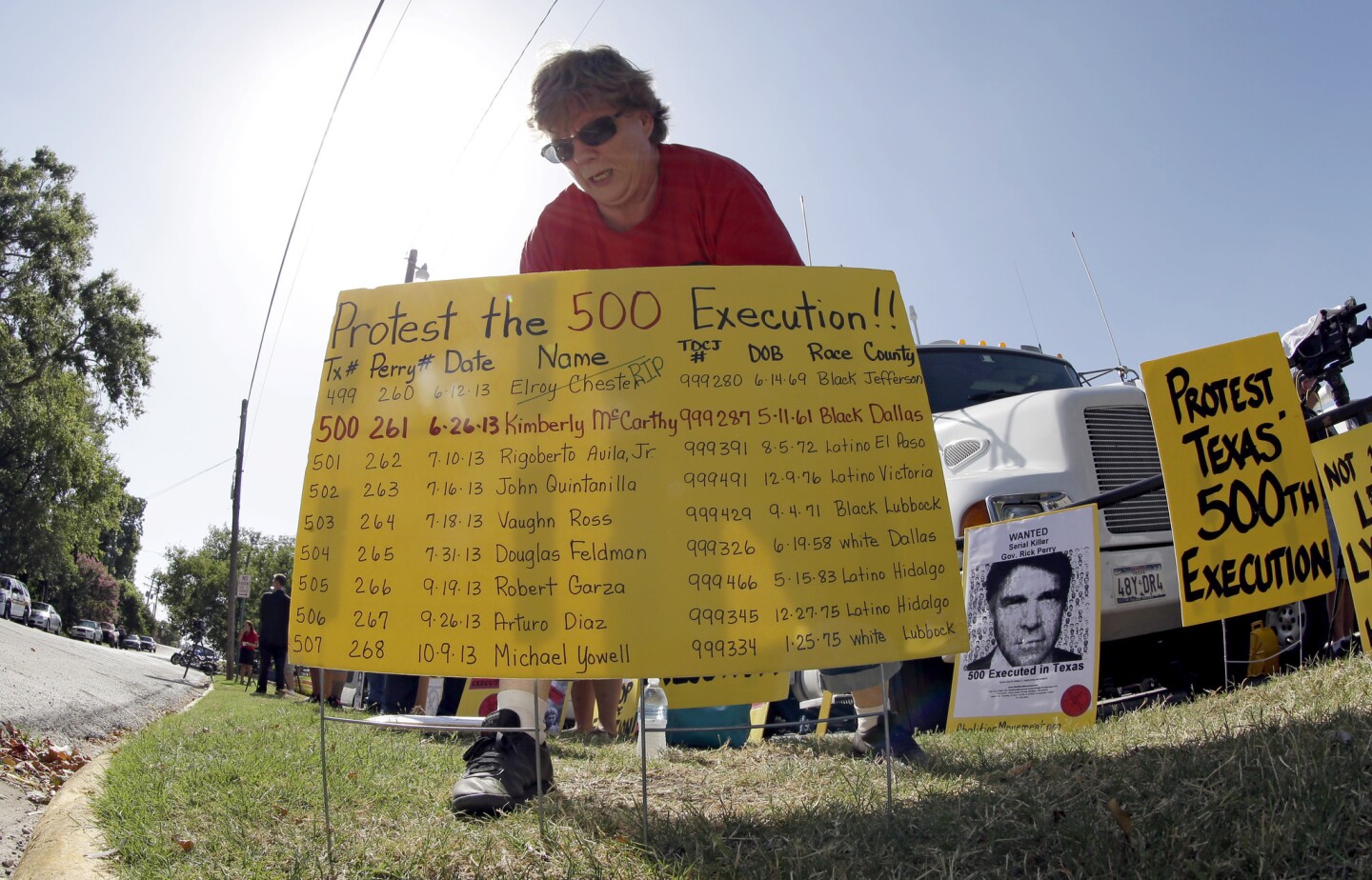 Gov. Rick Perry's statement on calling a special session of the legislature to deal with abortion legislation said, in part, that "the citizens of our state have made crystal clear their priorities for our great state. Texans value life and want to protect women ..."
Which means just one thing: Rick Perry doesn't do irony. Because on the same day he issued his statement,
Texas executed its 500th prisoner
-- and a woman, no less: Kimberly McCarthy. As The Times reported, "McCarthy was the 13th woman executed in the United States and the fourth in Texas since the Supreme Court allowed capital punishment to resume in 1976."
And just how much do Texans value life? As the story concluded: "Texas has enforced the death penalty more regularly than any other state, executing more people than the next six states combined: Virginia, Oklahoma, Florida, Missouri, Alabama and Georgia."
(David J. Phillip / Associated Press )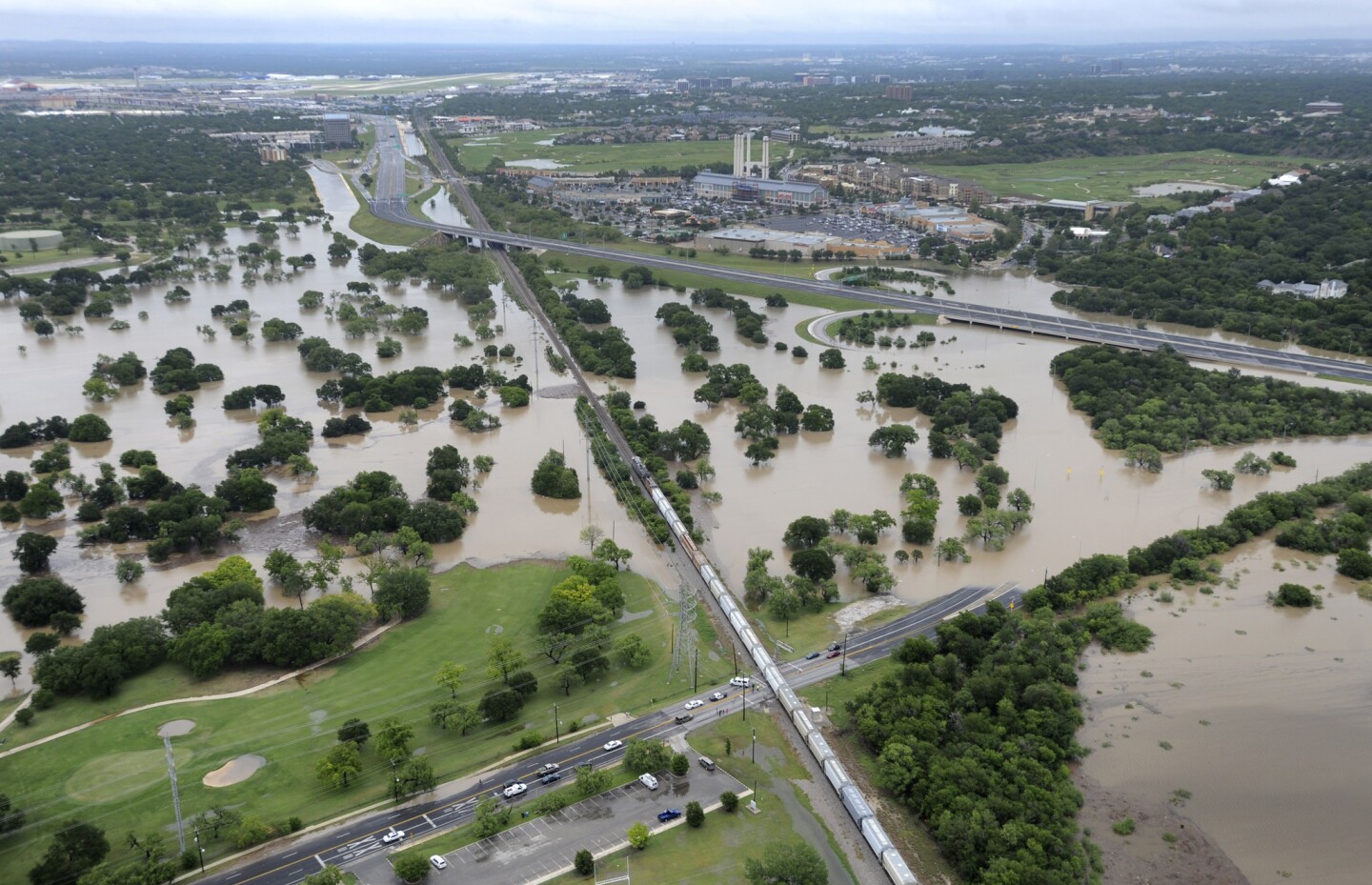 The state seemingly has two seasons, hot and cold. Though for variety, there are the days and weeks when tornadoes go sweeping 'cross the plains, or hurricanes pummel the Gulf Coast, or it rains cats and dogs (and very large hailstones), or it doesn't rain at all.
It's not for nothing that famed Union Civil War Gen. Philip Sheridan said, "If I owned Texas and hell, I would rent out Texas and live in hell." (And that was well before Rick Perry took office.)
Or, if you prefer a more enigmatic quote with the same theme, there's this from Davy Crockett: "You can all go to hell; I will go to Texas." For newcomer Crockett, the weather, and the political climate, proved a bit too warm: He perished at the Alamo.
Above: The Olmos Basin Municipal Golf Course and Basse Road in San Antonio are underwater as a result of heavy rains in San Antonio.
(Billy Calzada / Associated Press)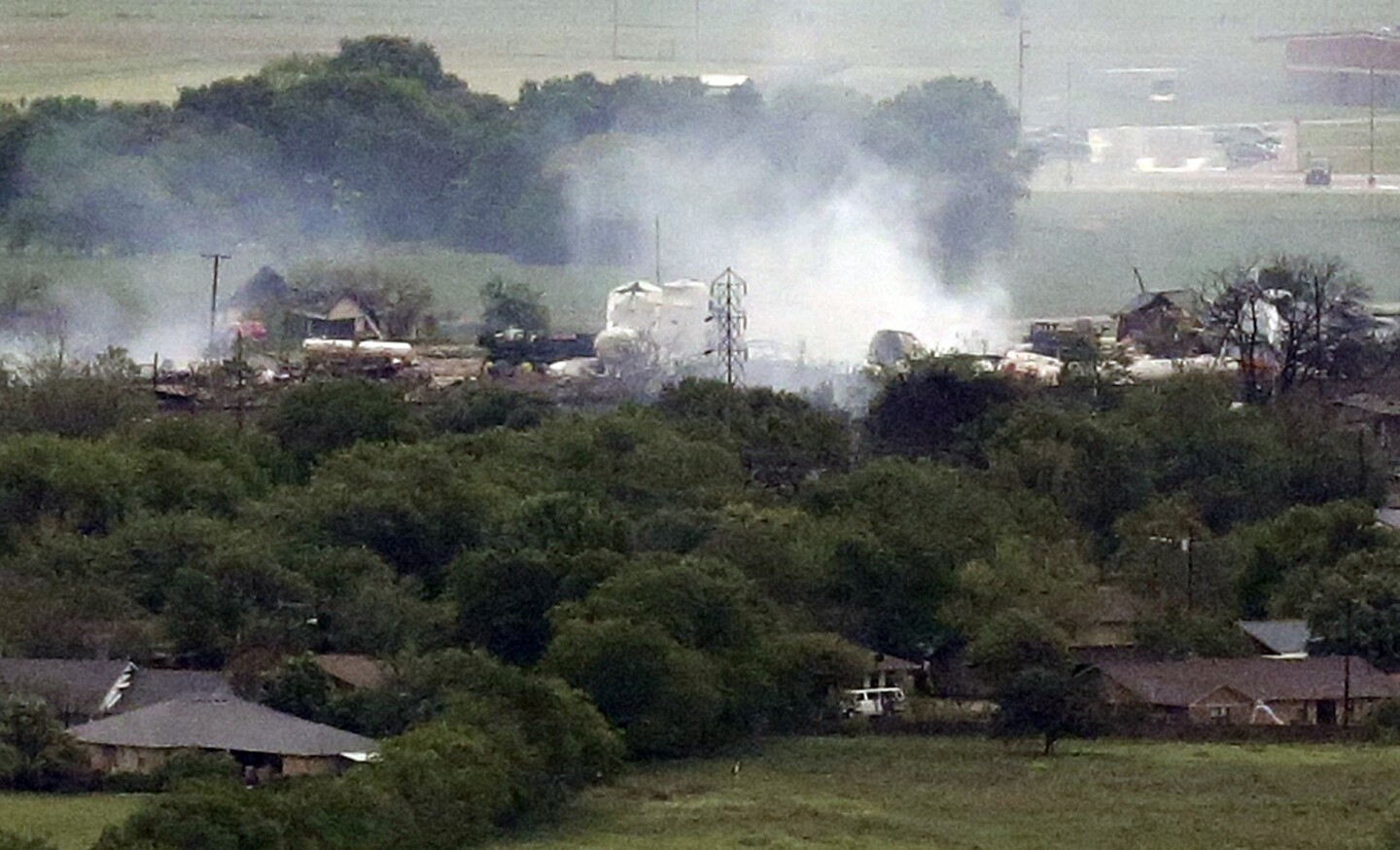 In April, a
fertilizer plant in the small Texas town of West blew up
, killing 14 people.
As The Times reported: "An estimated 28 to 34 tons of ammonium nitrate fertilizer exploded in two stages, separated by a fraction of a second, according to the federal Bureau of Alcohol, Tobacco, Firearms and Explosives and the Texas State Fire Marshal's Office. Debris flew up to 2 1/2 miles and the damage extended across a 37-block area."
How come that much ammonium nitrate was stored so close to a town? Why did the plant explode? Were lack of regulation or oversight to blame? Does anyone in Texas know, or care? Not according to Gov. Rick Perry, who said: "Through their elected officials, [Texans] clearly send the message of their comfort with the amount of oversight."
Perhaps Gov. What, Me Worry? isn't aware that there are about
700 other such fertilizer depots in his state
.
Although it's true, such explosions don't happen a lot a Texas. But when they do, they're often spectacular. In April 1947 (beware the Ides of April, Texans!), about 600 people were killed in Texas City when a ship carrying -- you guessed it, ammonium nitrate -- exploded. It probably wasn't lack of oversight then either.
(Tony Gutierrez / Associated Press)