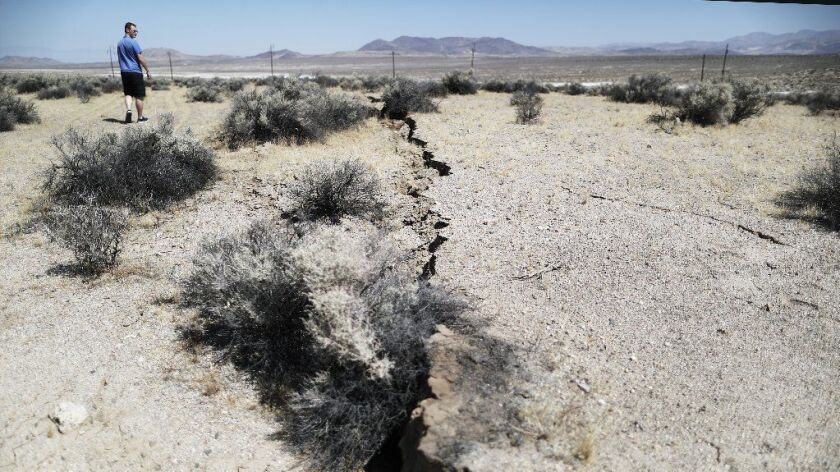 To the editor: The back-to-back major earthquakes near Ridgecrest, Calif., on July 4 and 5 reminded me of an astrologer who predicted a huge temblor would happen at a precise moment in 1969. I remember a disc jockey at the time who had fun with it.
Right at the hour and minute of the predicted earthquake, a phone rang on-air and the DJ answered to hear a deep-throated voice. Here's how I recall the conversation:
"Hello, this is San Andreas."
"Uh, yes, Mr. Andreas."
"Due to circumstances beyond my control, today's earthquake has been canceled."
"Oh, thank you, thank you so very much, Mr. Andreas."
"However, it will be rescheduled at a later date, as a doubleheader."
I almost drove off the 101 Freeway because I was laughing so hard.
Yes, earthquakes are a deadly serious matter for us, but there's always a bit of dark humor at play in California with its litany of disasters and looming apocalypses.
David Smollar, San Diego
Follow the Opinion section on Twitter @latimesopinion and Facebook
---