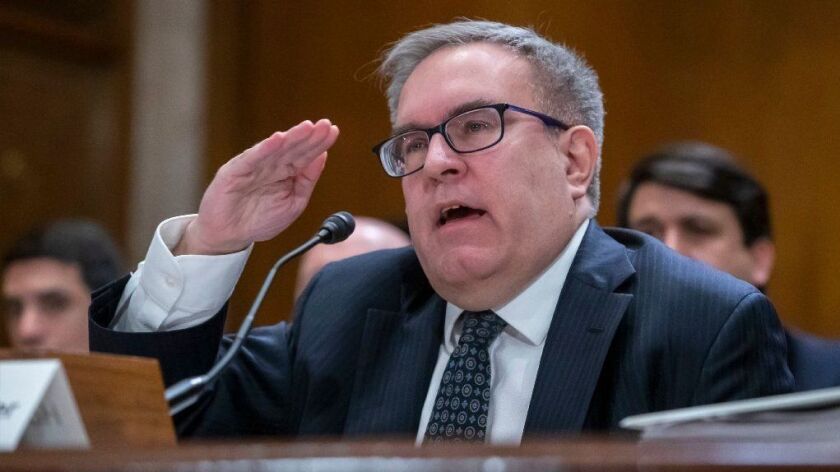 To the editor: There are various government agency heads whose jobs involve leading their respective departments and (gasp!) regulating. ("EPA nominee Wheeler says climate change is neither a hoax nor the 'greatest crisis,'" Jan. 16)
As the nominee to head the Environmental Protection Agency, Andrew Wheeler apparently feels, and Republican senators agree, that his job would not be protecting the environment. His job would be protecting the various agencies' constituents who have their own advocates: commerce, agriculture and energy.
So, Wheeler should be made deputy to one of those departments and an actual environmental protector appointed as EPA head. It would still be a David and Goliath situation, but at least there would be a David who sometimes wins. As it stands, it's all Goliath.
Linda Shahinian, Culver City
Follow the Opinion section on Twitter @latimesopinion and Facebook
---