Readers React: Consumers don't need regulations to show they want more electric cars on the road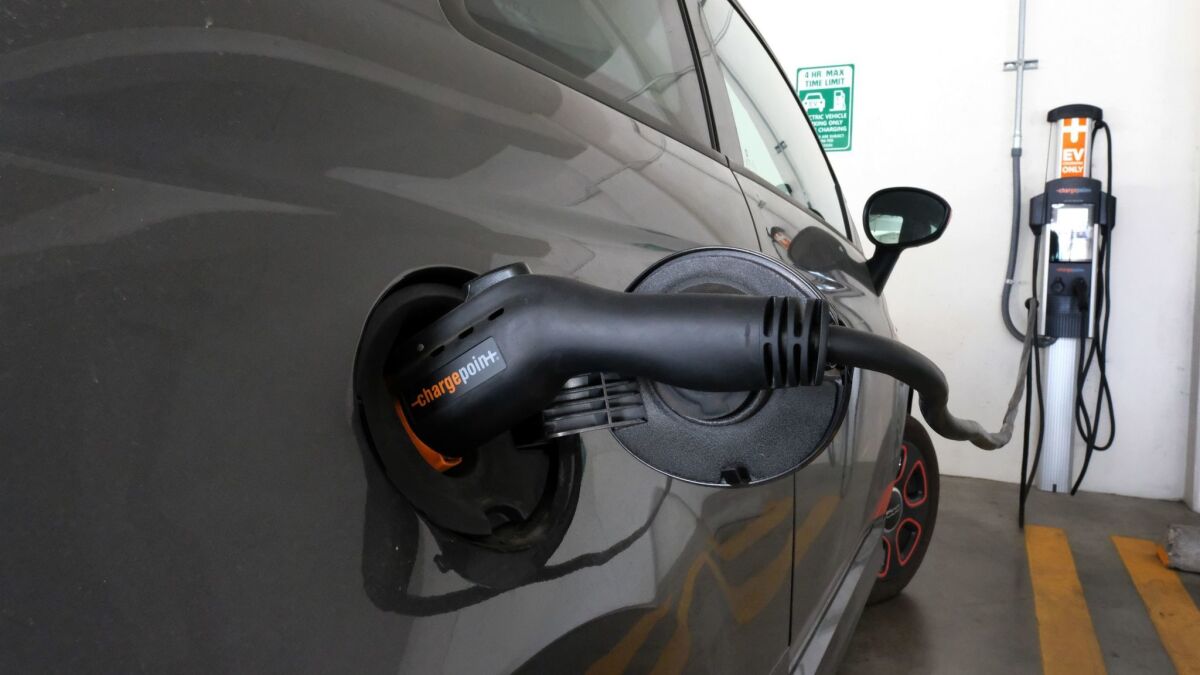 To the editor: The Feb. 2 article "California wants more electric cars. The Trump administration doesn't. Automakers are in the hot seat" covered the tug-of-war between the oil and car-making industries, government and our choices at the auto dealer.
How can we fault automakers for wanting to build highly profitable gas-guzzling SUV's? It's all about short-term profits at the expense of our long-term health and the environment.
It's up to consumers to deliver the real signal to auto firms. Our dollars are as powerful as a vote at the ballot box. If we want to clean our air and take action against climate change, we need to realize that we vote when we choose our ride.
Automakers pander to our baser instincts when they sell us bigger cars. It is like buying snack food or candy when we really need to eat fruits and vegetables. Just as with food, consumers need to make the right choices in their auto purchases.
Don't point the finger at the industry or Washington. We need to be responsible consumers and, in so doing, give those in the industries a real signal. Buying an electric vehicle reduces your carbon footprint and helps to protect our planet.
Jerry P. Schneider, Los Angeles
..
To the editor: California's clean-air regulations impose increasingly stringent fuel economy standards on automobiles sold in the state. The objective is to protect the health of Californians by limiting harmful exhaust emissions and to reduce the greenhouse gases that are contributing to destructive climate change.
Increasing demand for vehicles that minimize exhaust emissions is an international trend. California's economy is larger than those of all but five nations, so by designing cars that meet our air regulations, U.S. automobile companies are making products that are in demand internationally.
The Trump administration is wrong to think it is helping the U.S. auto industry by trying to override California's fuel economy standards.
Al Barrett, Santa Monica
..
To the editor: Americans want clean air and clean water. However, the current administration is rolling back regulations that provide for both white promoting dirty, outdated coal power instead.
We can keep regulations to a minimum and help ensure clean air and clean water with a federal carbon fee-and-dividend plan. While ensuring a swift transition to clean energy, the revenue collected from placing a price on carbon would be returned to U.S. households.
This is a bipartisan solution to the national issues of energy waste and air pollution, and it also ensures the U.S. a place in the global clean energy revolution.
Konrad Dax, Torrance
Follow the Opinion section on Twitter @latimesopinion and Facebook
---
Life is stressful. Our weekly mental wellness newsletter can help.
You may occasionally receive promotional content from the Los Angeles Times.