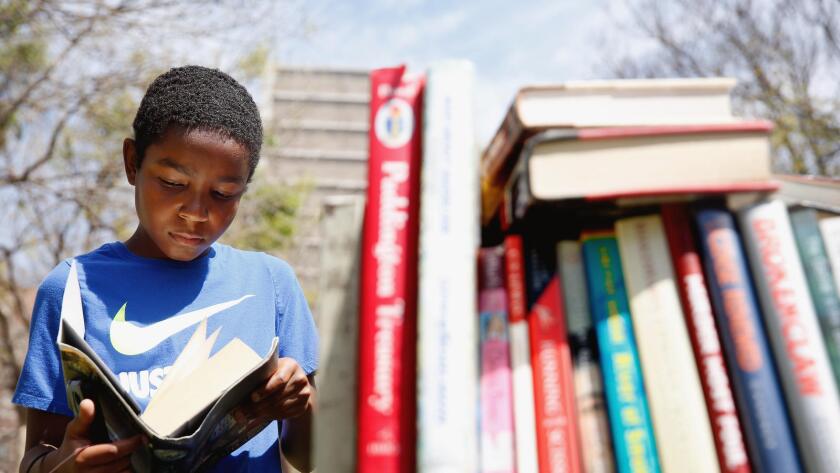 To the editor: For more than 70 years, I have found much comfort and education at the library, a place where the L.A. Times says reading lists reveal much about a community's tastes.
The library is a great equalizer where anyone, regardless of their income, religion, race, ethnicity, language or sexual identity, can find a comfortable home. If you have patience, the books you want to read will find a home in your hands.
I'm a thrice weekly patron at the Palms-Rancho Branch of the Los Angeles Public Library. I love to sit there, read magazines, pick up books I've been waiting for and gaze at the toddlers and seniors, the affluent and the homeless as they sit and read, escape their problems for a brief period and open their minds to the magic and wonderful world of books and magazines.
The library is one of the greatest institutions in our democracy. Long may it be so!
Roz Levine, Los Angeles
Follow the Opinion section on Twitter @latimesopinion and Facebook
---