Readers React: We the People won't be bullied by billionaires who want to close off California's public beaches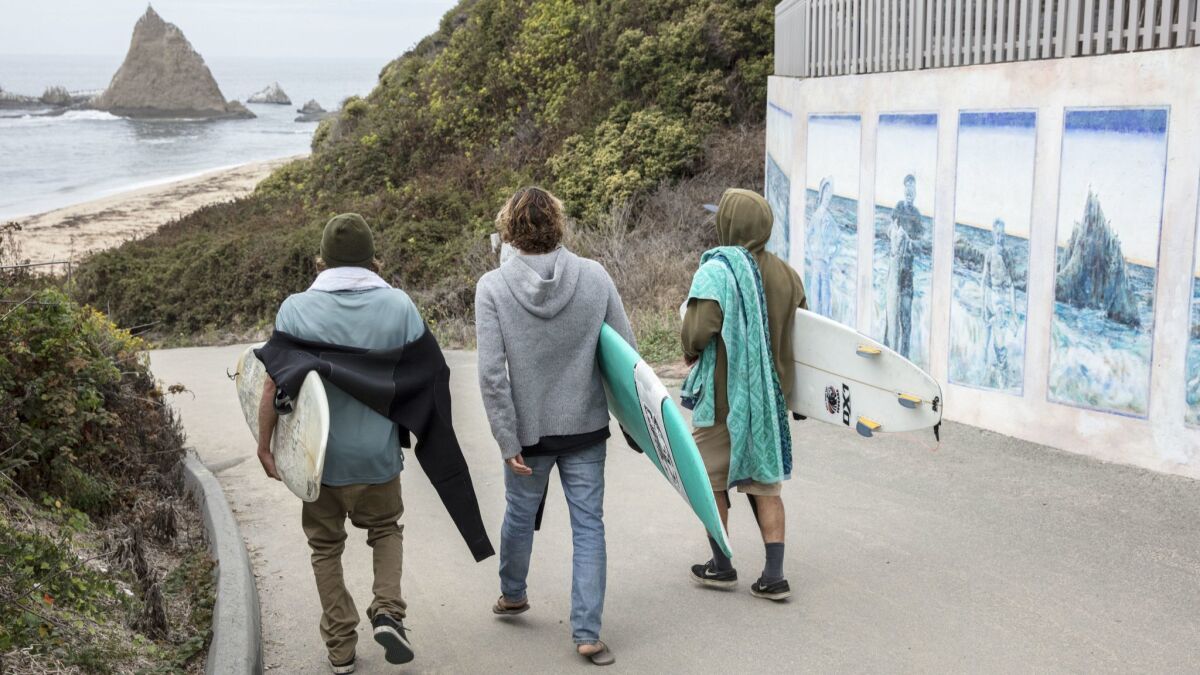 To the editor: Poor Vinod Khosla. He spent $37 million on a piece of property by the ocean, and he thought he could own the beach too. He even retained a slew of high-priced attorneys he thought would intimidate the California Coastal Commission (the representatives of the people) into allowing him to close off access through his San Mateo County property to Martins Beach.
In the end, multiple courts saw Khosla's case as the very expensive smoke and mirrors it was. If I had that kind of money to spend on frivolity, I'd build the coolest, most realistic model railroad ever with my own hands, and maybe restore a Douglas DC-6B and a Lockheed L-188 Electra.
All you filthy rich, megalomaniacal one-percenters out there should know that We the People are bigger, smarter and stronger, and we always will be.
Lincoln Gable Riley, Los Angeles
..
To the editor: Reading about Khosla's failed lawsuit against the California Coastal Commission brought to mind the famous and expensive Kahala Hotel and Resort on a semi-secluded section of the Honolulu coast.
Hawaii's beach access laws are similar to California's, so in that state, the coast and, therefore, the beachfront sands are enjoyed by all, whether guests of an adjacent hotel or not. The Kahala Hotel and Resort has seemed to prosper in spite of all the local "riff-raff," who incidentally support the hotel's concessions.
It's called a win-win.
Arthur A. Fleisher II, Northridge
Follow the Opinion section on Twitter @latimesopinion and Facebook.
Life is stressful. Our weekly mental wellness newsletter can help.
You may occasionally receive promotional content from the Los Angeles Times.