The U.S. has made reparations to other marginalized groups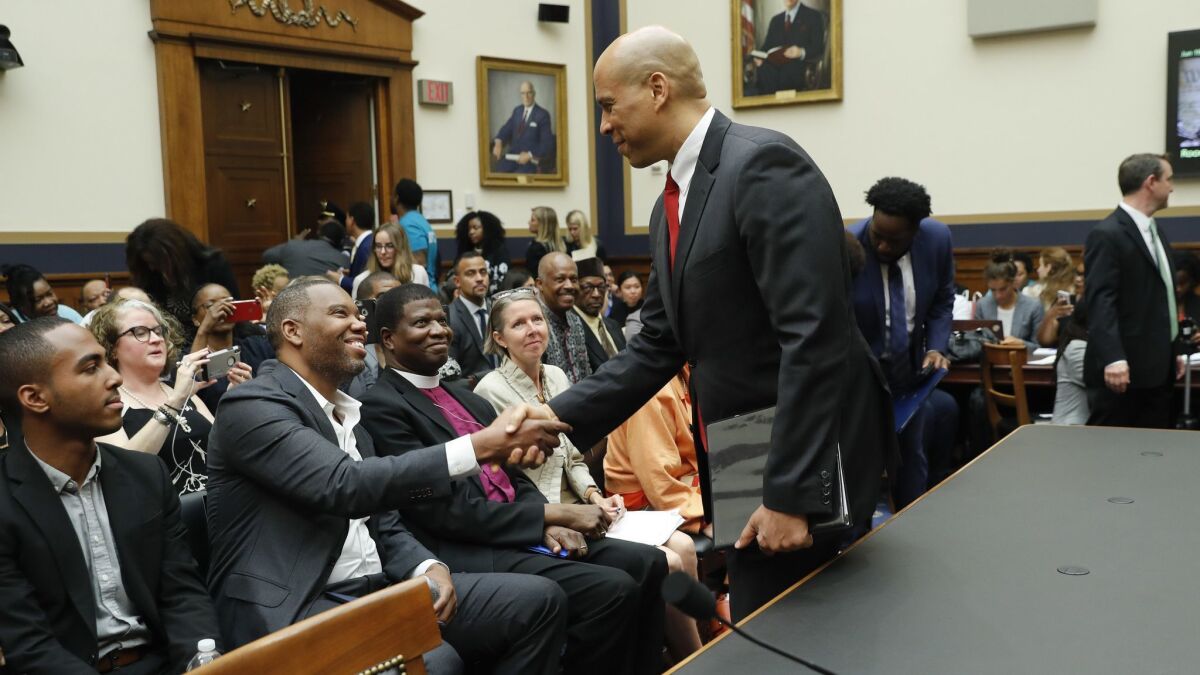 To the editor: One of your letters to the editor, which was published from a gentleman in Topanga, asked if it was fair to make reparations to the families of those who descended from slaves. His point was that to do so would not be fair, considering the wrongs that were done to other groups, including the Japanese Americans that were interned during WWII.
The U.S. government did both apologize and issue U.S. Treasury checks in the amount of $20,000 to each Japanese American who was in an internment camp during the Second World War. I know that because a good friend of mine, who was born in Manzanar, received such a check after the apology was made.
Mike Kilgore, Mar Vista
To the editor: In reading the letters commenting on the possibility of paying reparations for slavery, it occurred to me that we are living through a time right now that future generations may decide warrants such a demand.
How about reparations for the children torn from their parents at our border? Some may never be reunited. How about reparations for the countless innocent lives lost to gun violence, some of which could have been prevented had we taken more urgent action on all fronts (sensible gun laws, mental healthcare, and so on) beginning a long time ago? How about reparations for the increasingly severe effects of climate change on life as we know it when our current administration doesn't consider it an issue?
Joanna Ryder, Hermosa Beach
Follow the Opinion section on Twitter @latimesopinion and Facebook
Life is stressful. Our weekly mental wellness newsletter can help.
You may occasionally receive promotional content from the Los Angeles Times.