Readers React: Is Rohrabacher trying to lose Republican voters by caving on marijuana policy?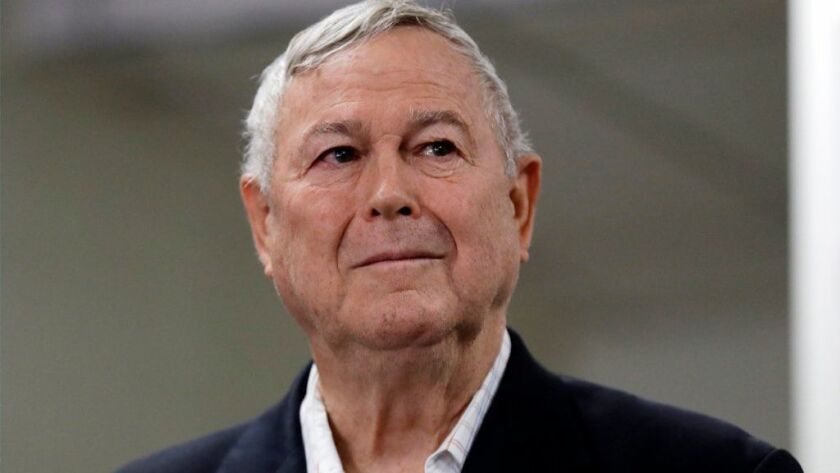 To the editor: I was disappointed to read in a column on voters trying to flip an Orange County congressional district that Rep. Dana Rohrabacher (R-Costa Mesa) wants to weaken federal laws against marijuana.
Recently-approved state laws legalizing marijuana have not been beneficial. In Colorado, following the legalization of recreational marijuana, the number of traffic fatalities involving marijuana-impaired drivers more than doubled. Surveys have found a majority of marijuana users in Colorado do not believe driving high is dangerous, leading some to get behind the wheel impaired.
As a retired law enforcement officer who has had the opportunity to work with people impacted by drug addiction, and as a lifelong Republican, I feel Rohrabacher is making a mistake.
Republicans have traditionally stood strong on public safety and championed drug-free communities. While I do not currently plan to stop voting Republican, backing down on such an important issue certainly makes continuing my support more difficult.
Sally Fairchild, Newport Beach
..
To the editor: In such a dark news week, it felt like a ray of sunlight came over me after reading about Orange County residents Katie Kalvoda and Joni Nichols working to bring about change in their congressional district.
The women reminded me that we all need to simply roll up our sleeves and continue to work on making this world one that we want to leave to our children. I believe this is what the survivors in my hometown of Pittsburgh (where residents know a thing or two about rolling up their sleeves and getting to work) would want us to do.
Kudos to these ladies, and I hope all their hard work and passion pay off. I will be thinking about them as I pray for all the victims, survivors and first responders in this very sad and difficult week.
Jennifer Swoboda, Long Beach
Follow the Opinion section on Twitter @latimesopinion and Facebook.
---
A cure for the common opinion
Get thought-provoking perspectives with our weekly newsletter.
You may occasionally receive promotional content from the Los Angeles Times.