Readers React: Adopting single-payer healthcare won't be easy. That doesn't make it not worthwhile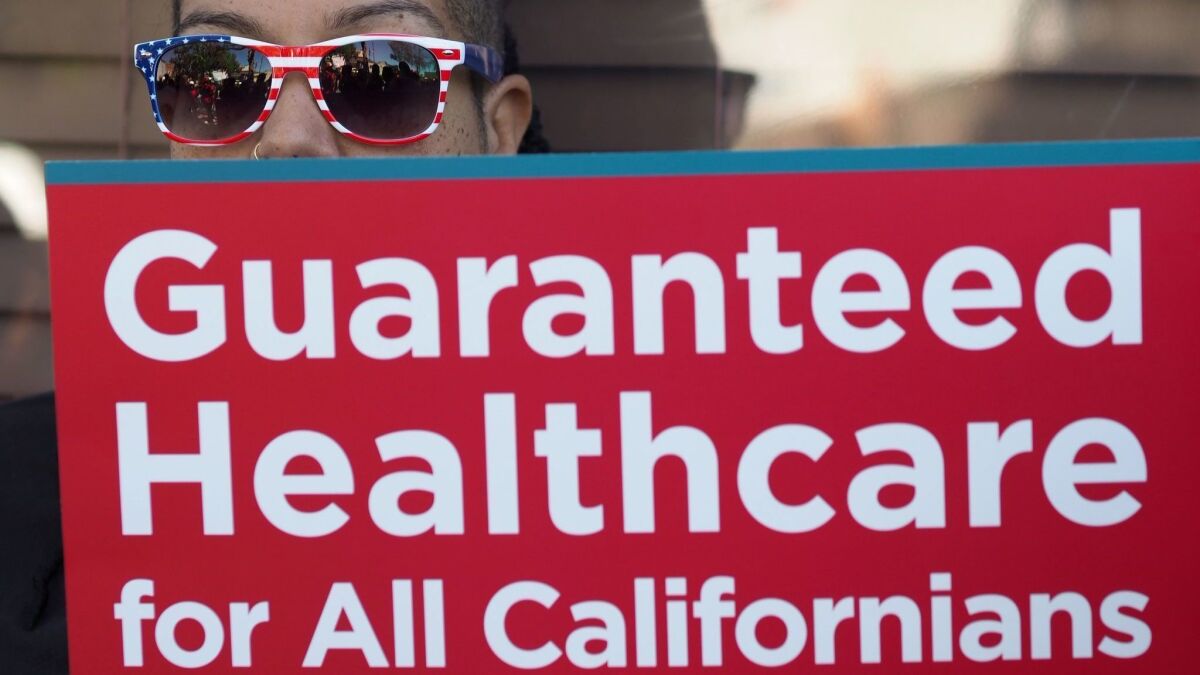 To the editor: The healthcare bill itself, SB 562, may be dead in the water. But the issue of single-payer healthcare (not-for-profit, publicly financed, guaranteed, lifetime, health care for all) in California is not. ("Medical tourists, undocumented immigrants and ballooning costs: California's path to single payer is rocky," editorial, March 17)
The strong surfacing of the legislation may not have created a tsunami of support in the California Assembly, but the waves it created are drawing attention from politicians, the media and the public.
The Times Editorial Board, in highlighting the obstacles on the "rocky path to single payer," affirms: "Attaining universal insurance coverage is vital for both moral and economic reasons, as it's instrumental in controlling ever-rising healthcare costs. And single payer may very well be the most efficient way to get there."
What's needed now is for our legislators to smooth out the path and finally create a good single-payer system. The public and the media must educate and push them to do so.
Robert Vinetz, MD, Los Angeles
..
To the editor: Please explain why California, if it adopts a single-payer healthcare system, would have to provide medical insurance to undocumented residents living in our state.
Legal residents of this state are struggling to pay for their medical insurance; some are even going without. Something is wrong here.
Ellen Walsh, Hemet
Follow the Opinion section on Twitter @latimesopinion and Facebook
Life is stressful. Our weekly mental wellness newsletter can help.
You may occasionally receive promotional content from the Los Angeles Times.