Readers React: Why some public employee union members want the Supreme Court to 'decimate' their unions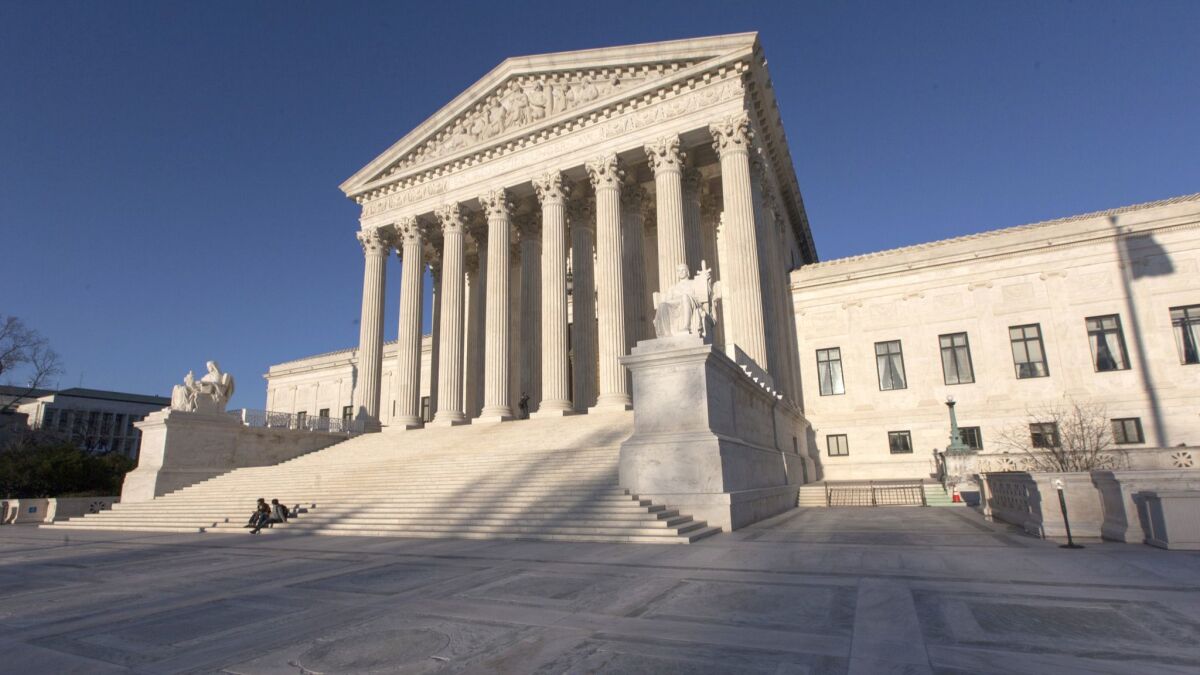 To the editor: Harold Meyerson appears confused. ("The Supreme Court may hand an enduring advantage to the Republican Party this term," Opinion, April 3)
In writing about the U.S. Supreme Court's 1977 Abood decision, which allowed public employee unions to collect an "agency fee" from those employees not wishing to join the union, he correctly states that nonmembers are already permitted to withhold the portion of their forced dues that goes to the unions' political activities. His implication is that whatever fees they pay go only toward nonpolitical union activities.
Yet later in his article he also states that if the Supreme Court overturns Abood, it would greatly reduce the money that public employee unions collect in general, thereby reducing what is spent on politics and elections. He is admitting that the agency fees collected from employees go in part toward political activities.
Those of us who were forced to financially support unions knowing full well that part of our dues went to political activities with which we disagreed are rooting for what Meyerson calls the decimation of public employee unions by the Supreme Court.
Richard Wood, Vista, Calif.
Follow the Opinion section on Twitter @latimesopinion and Facebook
---
Life is stressful. Our weekly mental wellness newsletter can help.
You may occasionally receive promotional content from the Los Angeles Times.