Readers React: We're getting numb to Trump's lawlessness. That's very dangerous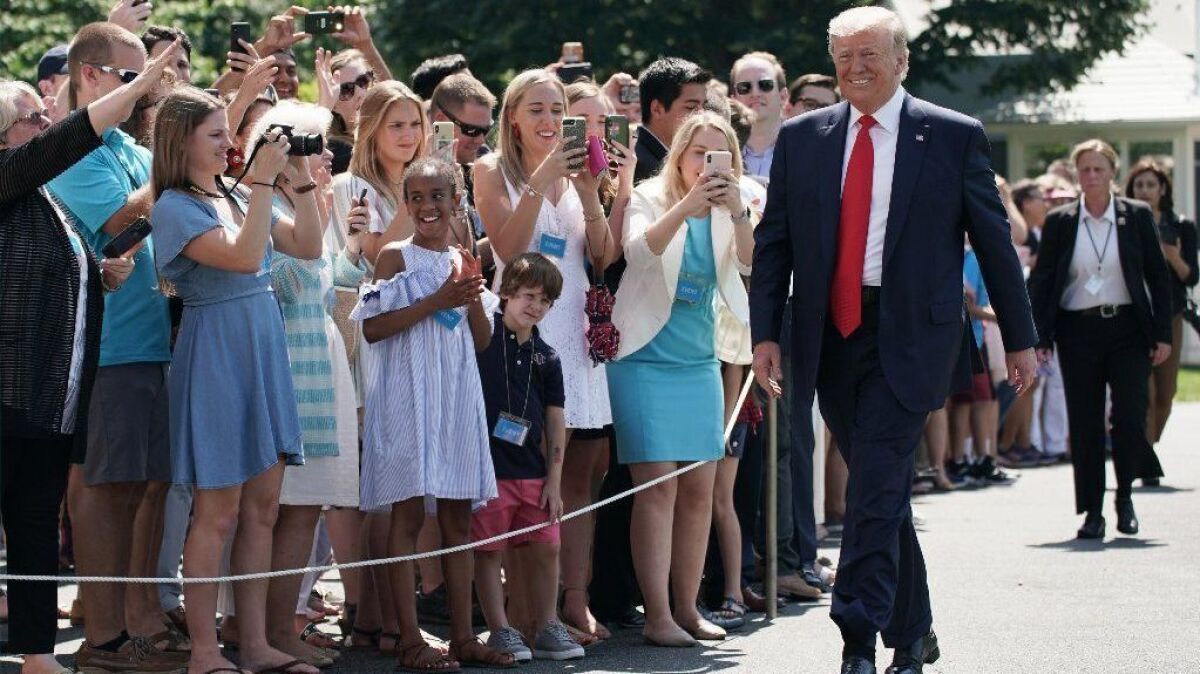 To the editor: Once again I'm reading about an egregious scoffing of the nation's laws by an administration that believes it is above the law. ("Is Trump's 4th of July celebration an abuse of power? Critics say it will be one big MAGA rally," July 3)
The first time you get slapped, you hurt. The 10th time, you're numb. Once again, we are supposed to be enraged at the administration's unwillingness to follow the rules.
But why should it obey the law? All along the president and his allies have been brushing away the outrage of the citizenry and the stammering of ethicists. Why should they stop now?
My question: Where are the ethics police if the president is supposed to discipline his underlings and doesn't? Are there ethics police? Not only does the administration think it's above the law, but the inability to enforce the Hatch Act against using government offices for partisan purposes seems to be saying that's OK.
Protesters across the country are angry, not just at laws passed or positions taken, but at the entire mindset of the administration. And nothing is done about it.
Diane Cohen, Tarzana
..
To the editor: We raised our family in the area around Washington. I remember going to the National Mall on the Fourth of July. We were all united in celebration of our beautiful country.
Not so this year. Trump used the power of the White House to further his reelection effort. He is violating and mocking the Hatch Act.
White House advisor Kellyanne Conway's response? "Blah, blah, blah. Let me know when the jail sentence starts." Conway has a law degree and yet she blatantly disobeys the law.
This Fourth of July, I yearned to return to a time when our country celebrated honesty, decency, fairness and morality.
Alba Farfaglia, San Clemente
Follow the Opinion section on Twitter @latimesopinion and Facebook
Our six-week newsletter will help you make the right decision for you and your property.
You may occasionally receive promotional content from the Los Angeles Times.