Readers React: The U.N. Human Rights Council doesn't meet Trump's high standards — but Putin and Kim do?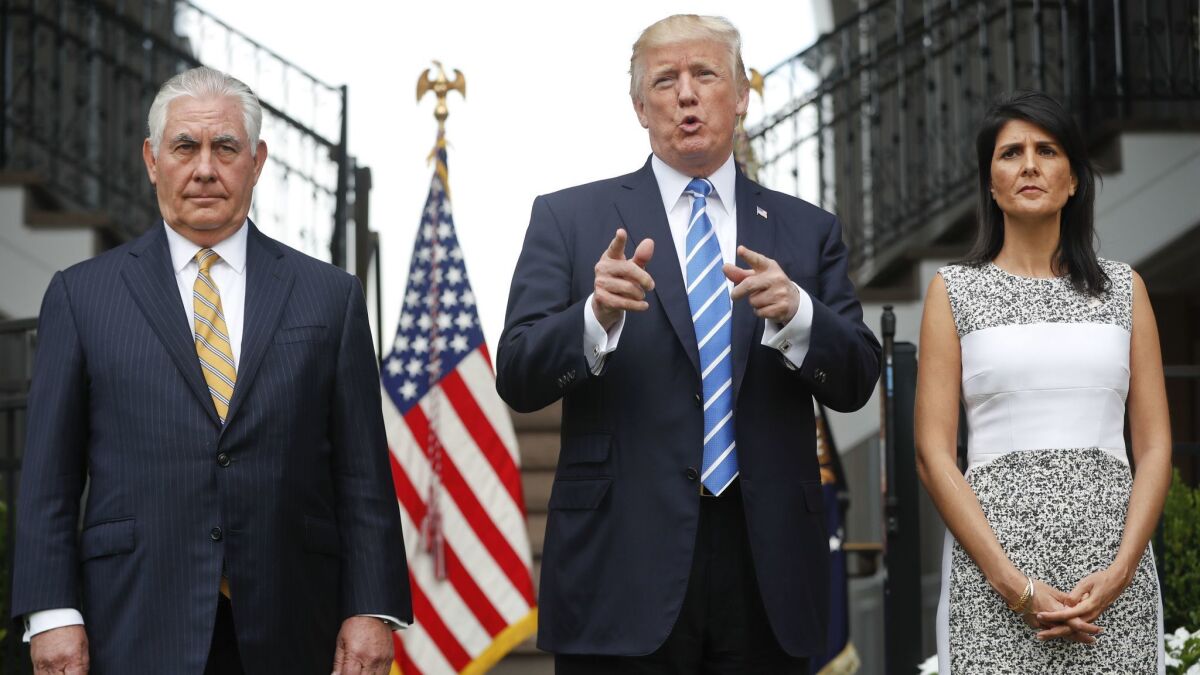 To the editor: President Trump's advocacy of the U.S. dropping out of the United Nations Human Rights Council is lamentable.
Repeatedly, over decades, the United States has advocated for the rights and interests of Israel at the expense of the rest of the Middle East and the world. For Trump to try to take the high road and claim that the Human Rights Council does not measure up to his high standards is disingenuous at best.
Trump seemingly has no problem with Israel's embodiment of an apartheid society with respect to the Palestinians. And he has bent over backward to fawn upon such paragons of human rights as Russian President Vladimir Putin and North Korean leader Kim Jong Un.
Even for as brazen a pragmatist as Trump, surely there is a limit to how far he will go to mollify the political right in this country.
Eric Searcy, Los Angeles
Follow the Opinion section on Twitter @latimesopinion and Facebook
Our six-week newsletter will help you make the right decision for you and your property.
You may occasionally receive promotional content from the Los Angeles Times.