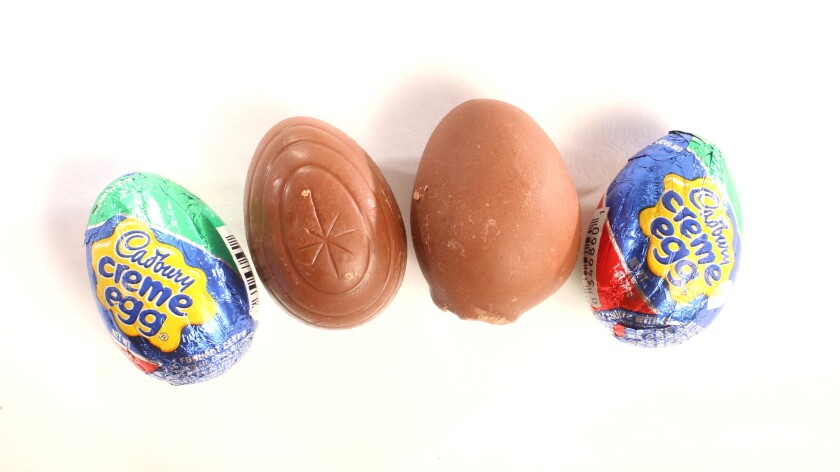 To the editor: Thanks to Simran Sethi for bringing attention to the plight of cacao farmers in Africa. ("Before you eat that chocolate Easter egg, think about the people who produced it," Opinion, April 13)
However, she neglected to mention the pervasiveness of the worst forms of child labor and slavery on many of these Western African cacao farms, which goes hand-in-hand with the fact that the farmers are not earning a living wage and therefore cannot afford to "hire" workers to do the difficult work of harvesting the cacao pods.
The nonprofit I direct has created a list of companies that sell vegan chocolate sourced from places where such abuses are not prevalent. It's imperative for us all to remember that we can indeed eat with our ethics.
Lauren Ornelas, Petaluma, Calif.
The writer is the founder and executive director of the Food Empowerment Project.
Follow the Opinion section on Twitter @latimesopinion and Facebook
---