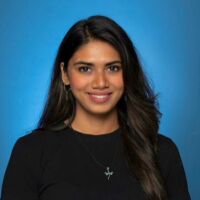 Bharbi Hazarika was the 2019 lifestyle intern at the Los Angeles Times.
Latest From This Author
Pacific gray whales are on the move now through April on their annual migration along the California coast.

Los huéspedes pueden conservar un artículo por hasta ocho días

The hotel brand partners with Rent the Runway at four U.S. locations

A subscription to the Los Angeles Times makes a great gift. Here are a few highlights from our online store that will satisfy all the fashion lovers, cup connoisseurs and sports fanatics on your list.

Metrolink is introducing a new holiday express that offers on-board Christmas entertainment for families in the run-up to the holidays.

Visitors will be able to hop on, hop off at 12 stops within Griffith Park

Denver's Mile High tree art installation features free public light shows choreographed to multicultural music.

The thought of driving through LAX looking for parking can sour your holiday travel plans at its inception. Here is the lowdown on where to park at LAX.

Yes, you can carry a turkey in your suitcase, assuming it fits in the overhead compartment (the bag, not the turkey) and isn't accompanied by more than 3.4 ounces of gravy and cranberry sauce.

California 243—the most direct route to the popular hiking trails of Idyllwild— reopens on Friday.