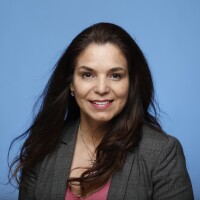 Lorena Iñiguez Elebee is a senior graphics and data journalist at the Los Angeles Times.
El Servicio Geológico de California también indica limitaciones en estudios previos citados por los desarrolladores del Hollywood Center como evidencia de la ausencia de una falla.

The California Geological Survey also indicates limitations in previous studies cited by Hollywood Center developers as evidence of the absence of a fault.

At one drive-through graduation, the student walked 6 feet behind a classmate, his family in the car, driving slowly and taking video. The ceremony lasted 10 minutes.

Erecting barriers between nations is nothing new.

After 20 years, Los Angeles Rams fans are able to see their team play in the L.A. Memorial Coliseum.