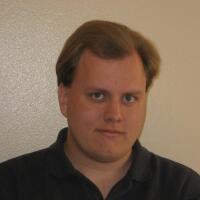 Todd Martin
Todd Martin is a Los Angeles Times MMA contributor. His writing about the sport has been featured at a variety of outlets including Sherdog.com, Pro Wrestling Torch, CBSSports.com, SI.com, ESPN.com, Fighting Spirit Magazine, Fight Magazine and Wrestling Observer since 2002. He is a graduate of Vassar College and UCLA School of Law.
Israel Adesanya puts his UFC middleweight championship belt on the line against Yoel Romero in the main event from T-Mobile Arena in Las Vegas.

Jon Jones puts his light-heavyweight title on the line against unbeaten challenger Dominick Reyes on Saturday night at the Toyota Center in Houston. Follow along for round-by-round, fight-by-fight coverage.

In a classic title bout, Kamaru Usman and Colby Covington engaged in a back and forth war that culminated with Usman pouring it on in the fifth round and getting the TKO stoppage.

Fedor Emelianenko, considered by many to be the greatest MMA fighter of all time, looked dangerous even at age 43.

Kamaru Usman will take on Colby Covington in the main event of UFC 245. Live updates from the undercard and main event.

MMA proved itself again a sport that can change decisively in a split second in the main event of the UFC's Saturday night card.