Alabama abortion ban remains blocked as Supreme Court declines to hear challenge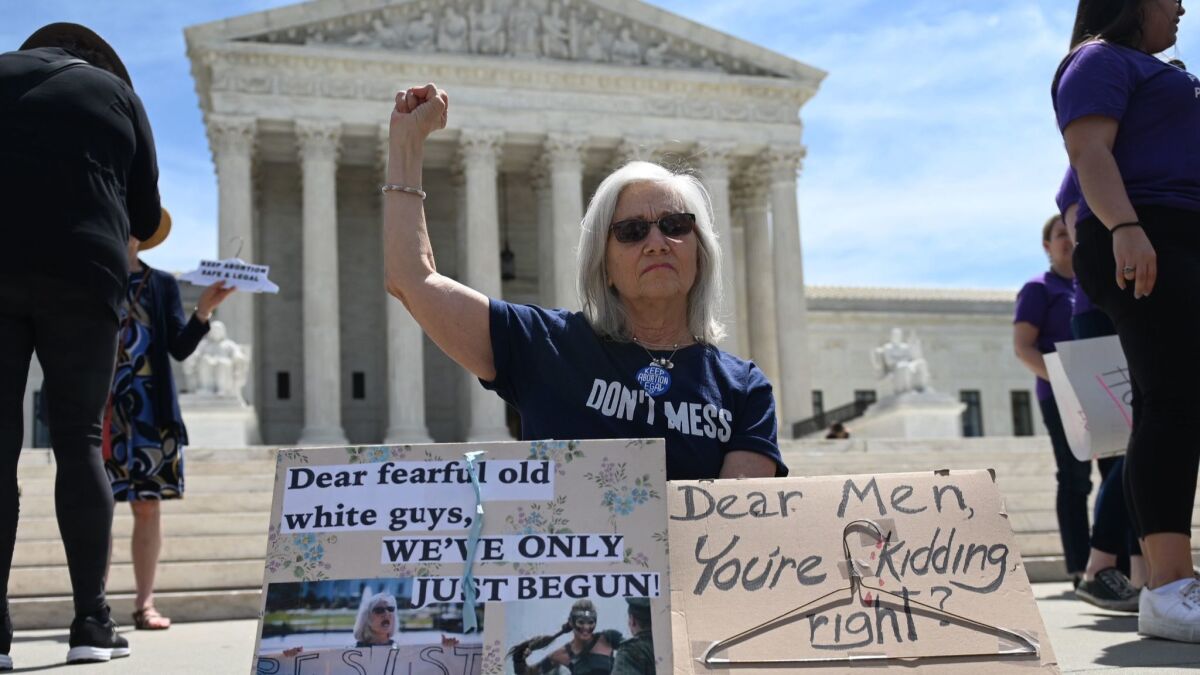 Reporting from WASHINGTON —
The Supreme Court won't revive Alabama's ban on the most commonly used procedure in second-trimester abortions. The measure has been blocked by lower courts.
The justices on Friday rejected the state's appeal in which it sought to enforce a law enacted in 2016 that bans the abortion procedure known as dilation and evacuation. Alabama Atty. Gen. Steve Marshall calls the procedure "dismemberment abortion."
Courts have blocked similar laws in Kansas, Oklahoma, Louisiana, Texas and Arkansas.
Court records show that 93% of abortions in Alabama occur before 15 weeks of pregnancy. For the 7% of abortions that occur later, 99% are by dilation and evacuation.
Life is stressful. Our weekly mental wellness newsletter can help.
You may occasionally receive promotional content from the Los Angeles Times.