Michael Cohen attacks Stormy Daniels' lawyer over bank records disclosure
President Trump's personal lawyer Michael Cohen accused Stormy Daniels' attorney Wednesday of improperly acquiring Cohen's bank records and releasing false information about his finances in an attempt to discredit him.
Lawyers for Cohen asked a federal judge to order Michael Avenatti to explain how he got the records that were the subject of his seven-page report accusing Cohen of bank fraud. Avenatti released the report on Tuesday.
"We have no reason to believe that Mr. Avenatti is in lawful possession of these bank records," Cohen lawyers Stephen Ryan and Todd Harrison told Judge Kimba Wood in a letter.
They did not dispute the most striking disclosures in Avenatti's report: that the shell company Cohen used to pay off Daniels received about $500,000 last year from a business linked to a Russian billionaire who is close to President Vladimir Putin, and it also received large sums from companies with business before the Trump administration.
Avenatti "deliberately distorted information from the records which appear to be in his possession for the purpose of creating a toxic misinformation," the Cohen lawyers wrote.
They said the report stated incorrectly that Russian oligarch and Putin ally Viktor Vekselberg was involved in routing payments to Essential Consultants, Cohen's company, through Columbus Nova, a New York investment firm run by the billionaire's American cousin, Andrew Intrater.
Vekselberg's conglomerate, Renova Group, is the firm's biggest client, but he played no role in hiring Cohen for real estate and investment advice, according to Columbus Nova.
The Cohen team's letter also cited "blatantly incorrect statements" by Avenatti about Cohen's company receiving payments from Canada, Singapore, Hungary and a Bank of America account in Taiwan.
"Mr. Cohen has never had a Taiwanese bank account, has never been to Taiwan, and has never even had a Bank of America bank account," they said.
Avenatti called the letter "baseless, improper and sanctionable.""Among other things, they effectively concede the receipt of the $500,000 from those with Russian ties," Avenatti said on Twitter.
The FBI and federal prosecutors in New York are investigating Cohen for potential bank fraud and other crimes involving, among other things, his company's $130,000 payment to Daniels less than two weeks before the 2016 presidential election. In return, Daniels, whose real name is Stephanie Clifford, agreed to keep quiet about her alleged 2006 sexual encounter with Trump.
The FBI raided Cohen's home, office and hotel room last month and seized records and phones under court-approved search warrants. Trump and Cohen contend that some of them are confidential attorney-client communications that prosecutors have no right to see.
A special master appointed by Wood is reviewing the records to determine which should be withheld from the government.
Avenatti has sought to become part of the case. In their letter to Wood, Cohen's lawyers urged the judge to reject Avenatti's request.
"Mr. Avenatti's conduct in somehow obtaining random bank records and publishing them without proper concern for their accuracy is extremely troubling for the parties in this case, the court, and the public," they wrote.
The Treasury Department's inspector general has opened an investigation into whether the confidential bank records were leaked, the Washington Post reported.
The release of Avenatti's report led AT&T and the pharmaceutical giant Novartis to acknowledge that their payments to Cohen's Essential Consultants were under investigation by special counsel Robert S. Mueller III.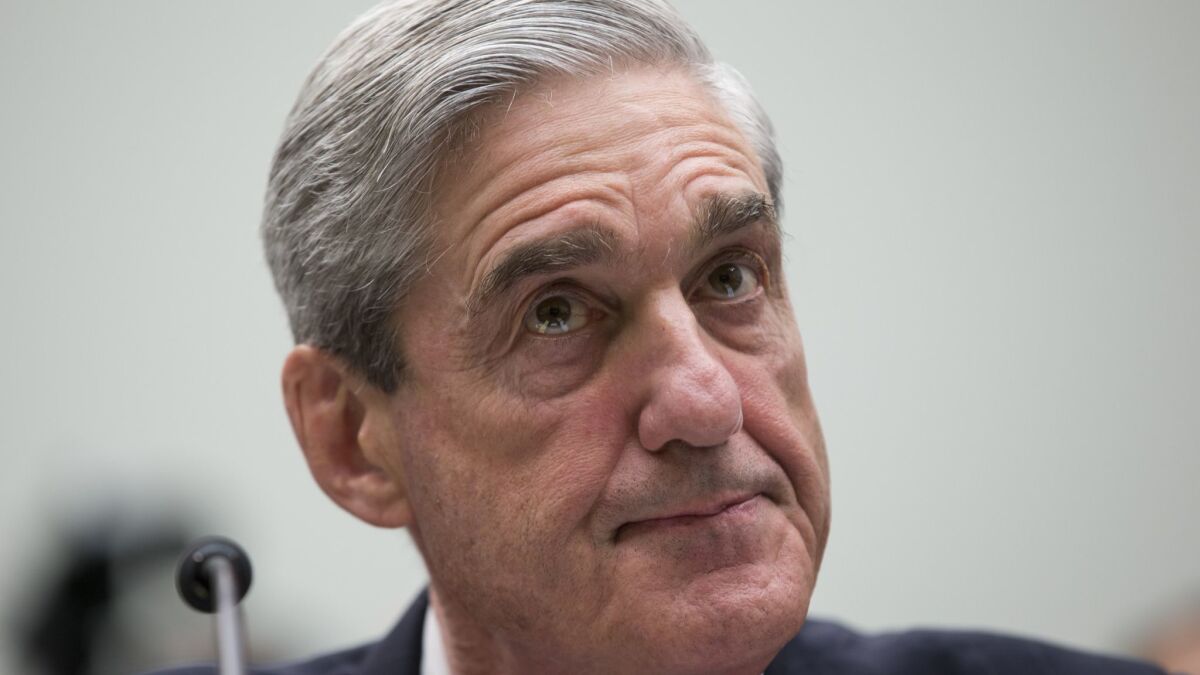 AT&T, which is fighting a Justice Department lawsuit to block its proposed merger with Time Warner, hired Cohen "in early 2017 to provide insights into understanding the new administration." The telecommunications company paid Essential Consultants $200,000, according to Avenatti's report.
"When we were contacted by the special counsel's office regarding Michael Cohen, we cooperated fully, providing all information requested in November and December of 2017," AT&T said in a statement.
"A few weeks later, our consulting contract with Cohen expired at the end of the year. Since then, we have received no additional questions from the special counsel's office and consider the matter closed."
Novartis, which often seeks drug approvals from federal regulators, said it hired Cohen in February 2017 for advice on Trump healthcare policy, but determined after one meeting that he could not provide what Novartis expected.
Novartis nonetheless paid Essential Consultants $100,000 per month for the duration of its one-year contract, company spokeswoman Sofina Mirza-Reid said. In November 2017, investigators from Mueller's office asked about the deal with Cohen's company, and Novartis provided all the information requested, she said.
Before the election, Cohen was Trump's personal lawyer and fixer, with large personal investments in the taxi business. When he opened an account for Essential Consultants at First Republic Bank, he filed paperwork saying his company's business was real estate and investment consulting, according to Avenatti's report.
The roughly $500,000 that Cohen's company received from the Russia-linked Columbus Nova remained largely a mystery on Wednesday. Andrew Intrater, its chief executive, is an American cousin of Vekselberg, one of the Russian oligarchs under U.S. sanctions because of his close ties with Putin. Intrater donated $250,000 to Trump's inauguration and $29,600 to the Republican National Committee in June 2017.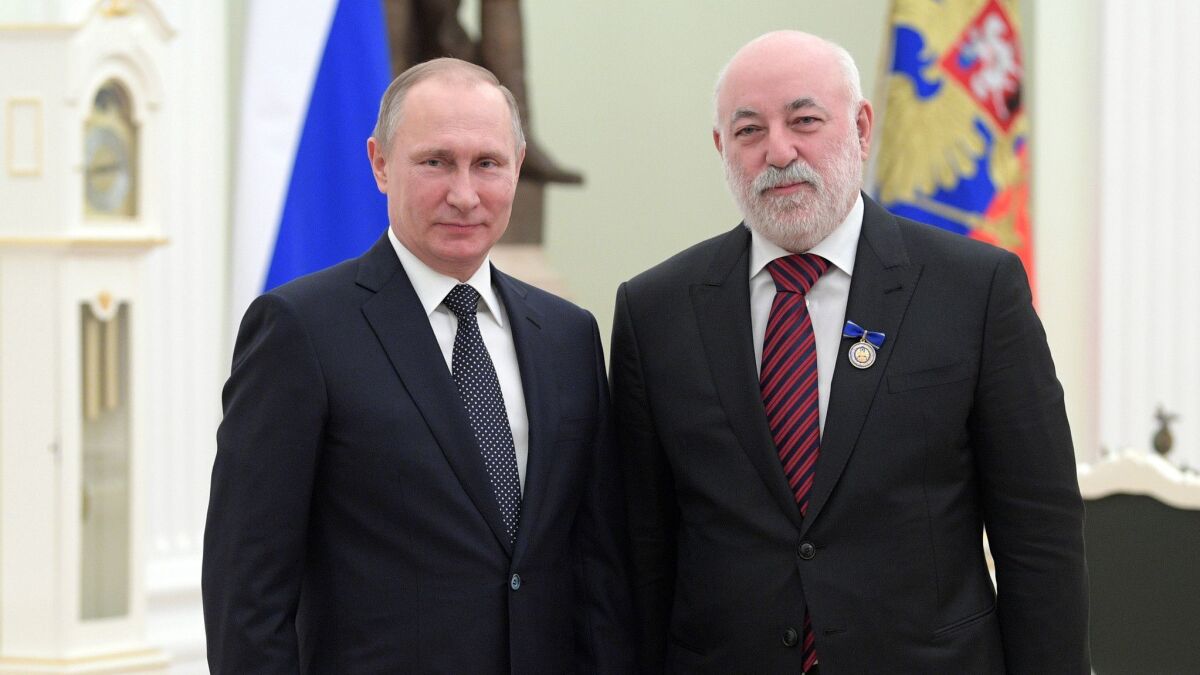 Investigators for Mueller have questioned Vekselberg about the payments.
Columbus Nova's website consists of just three sentences describing the New York firm despite its involvement in billions of dollars in investments.
Renova Group is a giant Russian conglomerate with business in energy, metals and telecommunications. Its website listed Columbus Nova as a subsidiary as recently as last year, but visitors were steered away on Wednesday.
"Site under construction," the site says. "Please try again later."
Twitter: @finneganLAT
---
UPDATES:
7:05 p.m.: The article was updated with details on AT&T, Novartis and Columbus Nova.
The article was originally published at 5:20 p.m.
Life is stressful. Our weekly mental wellness newsletter can help.
You may occasionally receive promotional content from the Los Angeles Times.