Feinstein says she supports Joe Biden for 2020, and notes that Sen. Kamala Harris is 'brand-new here'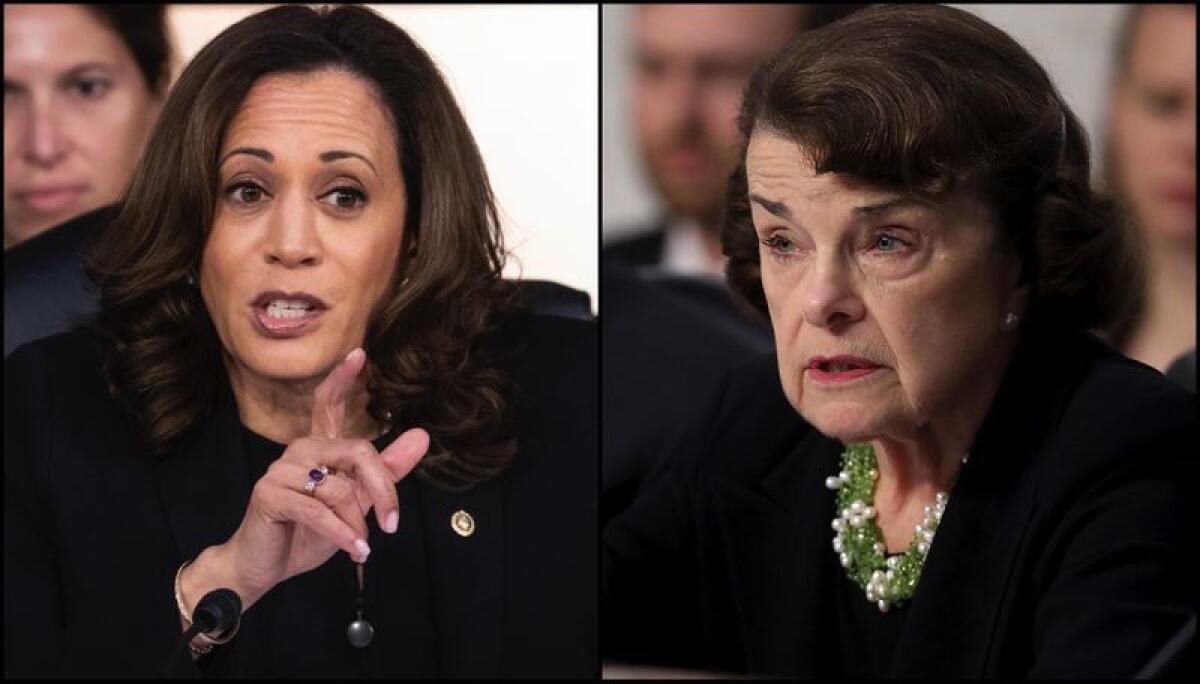 Reporting from Washington —
California Sen. Dianne Feinstein said Thursday that she supports former Vice President Joe Biden in what is likely to be a crowded 2020 Democratic presidential field.
That might make things awkward with Feinstein's fellow Californian, Sen. Kamala Harris, who is also considering a run.
"He has the experience, the drive, he was chairman of [the Senate Judiciary Committee] when I came" to the Senate, Feinstein said Thursday. "I worked with him closely on a number of different things. I have a great respect for his integrity as well as his ability. And I think experience is really important at this particular point, where our world is today."
Feinstein's support for Biden was first reported by Politico on Thursday morning. When asked by the Los Angeles Times about the comments, Feinstein suggested that her long personal history with Biden plays a role in how she feels.
"I was asked who I favor, and right now it's Joe Biden," she said.
Fellow Democrat Harris is also expected to jump into the presidential contest.
When asked whether she would support Harris, Feinstein said: "I'm a big fan of Sen. Harris, and I work with her. But she's brand-new here, so it takes a little bit of time to get to know somebody."
Harris was elected to the Senate in 2016. Her office declined to comment Thursday.
jennifer.haberkorn@latimes.com
Get our Essential Politics newsletter
The latest news, analysis and insights from our politics team.
You may occasionally receive promotional content from the Los Angeles Times.