Ex-Playboy model shares fresh details of alleged love affair with Trump and apologizes to Melania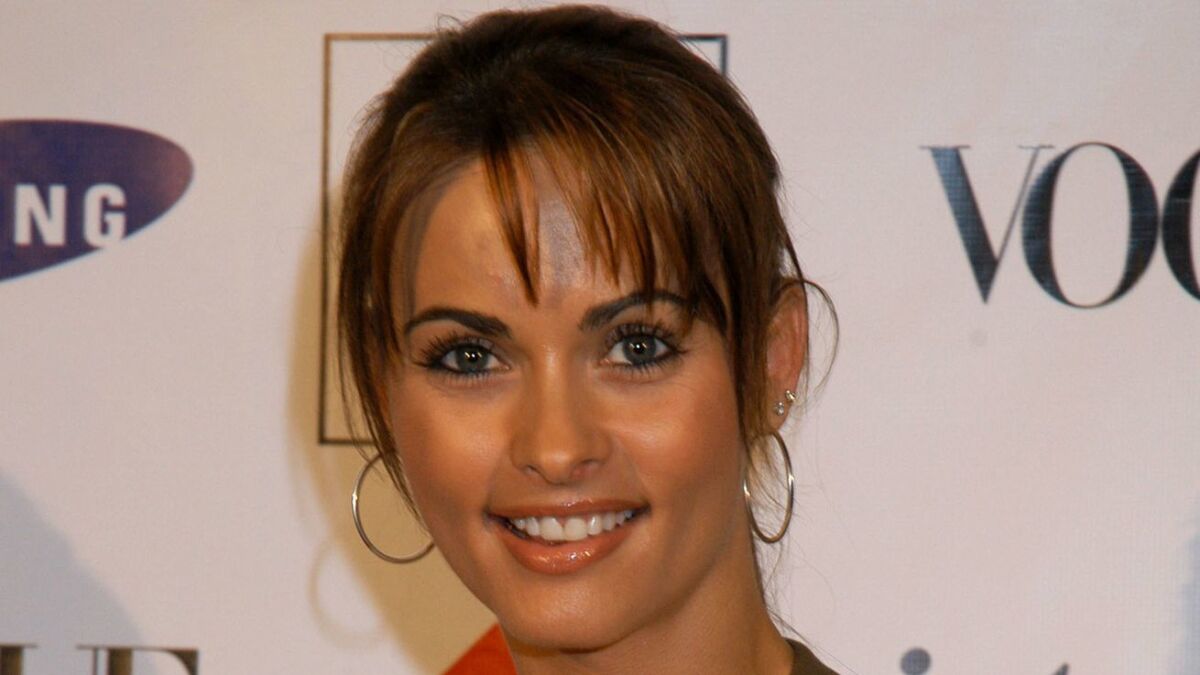 A former Playboy model recalled having sex with Donald Trump dozens of times in the early years of the president's marriage to Melania Trump, sharing elaborate details of what she described as a 10-month love affair.
Karen McDougal, the magazine's 1998 Playmate of the Year, told CNN Thursday that she was racked with guilt about Trump cheating on his wife, especially when he took her on a tour of the couple's Trump Tower penthouse apartment when Melania was not home.
"That just puts a little stab in your heart," McDougal told Anderson Cooper. "I couldn't wait to get out of the apartment, actually."
McDougal, who remembered Trump showing her his wife's private bedroom, apologized to the first lady.
"What can you say except I'm sorry?" she said. "I'm sorry. I wouldn't want it done to me."
McDougal, 46, said Trump flirted with her when they met in 2006 at a Playboy Mansion party celebrating the taping of an "Apprentice" episode there. He asked for her phone number, then invited her to meet for dinner a week later at the Beverly Hills Hotel, she said.
His bodyguard, Keith Schiller, picked her up and drove her to the hotel, where after a pleasant dinner in his bungalow McDougal had sex with Trump, she told CNN. Trump, she said, offered her money at the end of the evening, but she turned him down and told him, "I'm not that kind of girl."
She recalled feeling deeply hurt. "I was crying in the back seat of the car," she said of the ride home with Schiller.
But she and Trump fell in love and wound up seeing each other at least five times a month until she broke up with him in April 2007, McDougal said.
"If he weren't married, I wouldn't have any regrets," she said.
McDougal teared up a few times but mostly kept a calm, poised demeanor during the lengthy interview. She said she was a Republican who voted for Trump.
She spoke out as Trump's alleged marital infidelity and sexual misconduct toward women are becoming a source of growing trouble for the president.
Stripper and porn actress Stormy Daniels, who says she had a fling with Trump around the same time as McDougal, will appear Sunday on CBS to share her story on "60 Minutes." Like Daniels, McDougal recalled that Trump always had unprotected sex.
Stormy weather, or how a meeting at a golf resort blew up into a Trump scandal »
McDougal, who described Trump as nice-looking, funny and respectful, said she was unaware that he might have been having another affair while they were together. In retrospect, she added, "If he's doing it behind his wife's back, why wouldn't he do it behind my back?"
The spectacle of a president's alleged mistresses telling all on prime-time television is reminiscent of the Bill Clinton dramas of the 1990s.
With both McDougal and Daniels suing to break confidentiality agreements that they say are shams, the wrangling in court could take years to play out. Trump spokeswomen have denied he had sex with McDougal or Daniels.
On Thursday, the first lady tweeted a photograph of herself with the president, smiling on a White House patio with the snow-covered South Lawn as their backdrop. Trump retweeted the photo for his 49 million followers.
It was as close as the president would get to responding to the growing public relations mess of multiple sex scandals.
"Having them together in these photogenic moments is important," said political scientist Terry Madonna of Pennsylvania's Franklin & Marshall College.
McDougal, now an Arizona actress and fitness model, filed suit Tuesday in Los Angeles to break the confidentiality agreement that has barred her from speaking publicly about her alleged affair with Trump.
American Media Inc., the parent company of the National Enquirer, paid McDougal $150,000 in August 2016 for exclusive rights to the story of what she describes as a 10-month romance with Trump that started in 2006.
AMI, led by Trump's close friend David Pecker, declined to publish the story. Pecker told the New Yorker last year that when AMI bought the rights to McDougal's story under a contract that also promised her monthly columns and her photo on magazine covers, "she can't be bashing Trump."
"The guy's a personal friend of mine," Pecker said.
McDougal said the contract, when she signed it, seemed like a "win-win" for her — protection from the loss of privacy if the affair were exposed and, at the same time, a good business opportunity for an older model.
In the suit, however, she alleges that her attorney at the time, Keith Davidson of Beverly Hills, was secretly colluding with Trump representatives to protect the newly named Republican presidential nominee from public disclosure of his extramarital affair.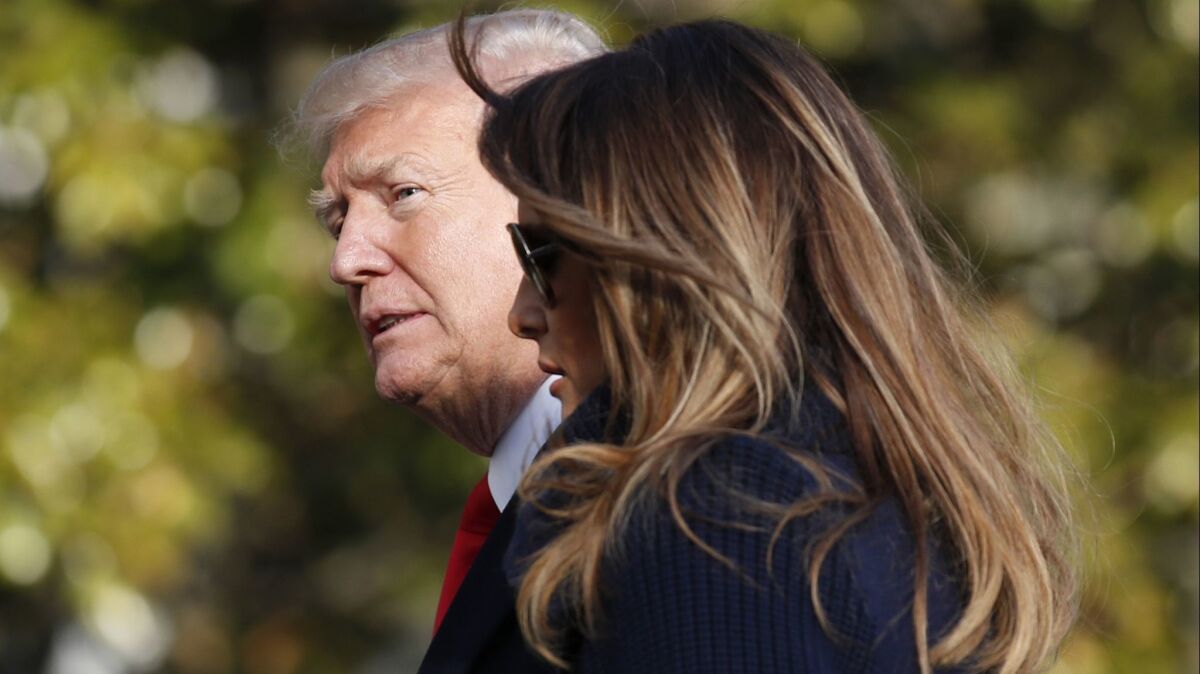 AMI, she says, threatened her with financial ruin if she told the truth about Trump. McDougal told CNN that she is suing to escape from such threats and regain the rights to her own story — not to make money on it, but to return to private life.
AMI has denied threatening McDougal, saying in a statement Wednesday that it had not yet decided "if, when, or how her story may be published."
"The story is more valuable today than it was two years ago," the statement said.
McDougal is free to "respond to legitimate press inquiries concerning her relationship with" Trump, the company said. The only thing she can't do is sell her story rights to another publisher, AMI said.
McDougal's attorney, Peter K. Stris, said she "was explicitly told that they would not produce a story on her relationship with Trump."
"Despite their claims, it has always been AMI's intention to manipulate and silence Karen, and we look forward to freeing her from this bogus contract so she can move on with her life in peace," he said.
McDougal's deal with AMI was revealed by the Wall Street Journal three days before the November 2016 presidential election. In February, the New Yorker published excerpts from eight pages of handwritten notes that McDougal kept to document her alleged affair with the president.
Also suing Trump is former "Apprentice" contestant Summer Zervos. Trump called her a liar after she accused him in October 2016 of trying to force himself on her in 2007, sparking her defamation complaint. On Tuesday, a judge rejected Trump's request to dismiss it.
Twitter: @finneganLAT
---
UPDATES:
March 23, 8 a.m.: This article was updated to note Wall Street Journal and New Yorker articles on Karen McDougal.
8:50 p.m.: This article was updated with more details from the CNN interview with Karen McDougal.
7:35 p.m.: This article was updated with additional quotes from Karen McDougal.
The article was originally published at 6:45 p.m. March 22.
---
Life is stressful. Our weekly mental wellness newsletter can help.
You may occasionally receive promotional content from the Los Angeles Times.