Why these California Republicans keep winning in Democratic-leaning districts
Paul Wilson, a former autoworker and registered Democrat, made up his mind months ago. He is voting for Republican congressman Jeff Denham of Turlock.
"He seems to be supporting Trump's agenda," Wilson, 68, said, sitting at his kitchen table in North Modesto on a breezy May afternoon, a cardboard cutout of an American flag taped to his window.
Wilson is not an outlier in the San Joaquin Valley, a major battleground for Democrats who have failed in multiple elections to persuade this Democratic-leaning region to vote for Democratic House candidates.
A two-hour drive south, down rural highways marked by "Vote to Make California Great Again" signs on mesh cotton trailers, Lemoore City Councilwoman Holly Blair counts herself as one of the progressives in her culturally conservative district, where registered Democrats stiffly outnumber Republicans. But she doubts she will support the lone Democratic candidate vying for Republican Congressman David Valadao's seat.
"At least David Valadao is from Hanford. He knows the people," she said on a drive through her hometown of Avenal, a city of 13,000 just over the Kettleman Hills. And that's why he keeps winning, she added: "If nothing else, he is at the high school passing out hot dogs at his kids' football game."
For years, Denham and Valadao have been targeted by Democrats who have looked to the districts they represent and seen winnable odds. But when it comes to House races, the national Democratic machine has struggled with low voter turnout and run ineffective campaigns as residents say they yearn for homegrown candidates who share their values more than political affiliations.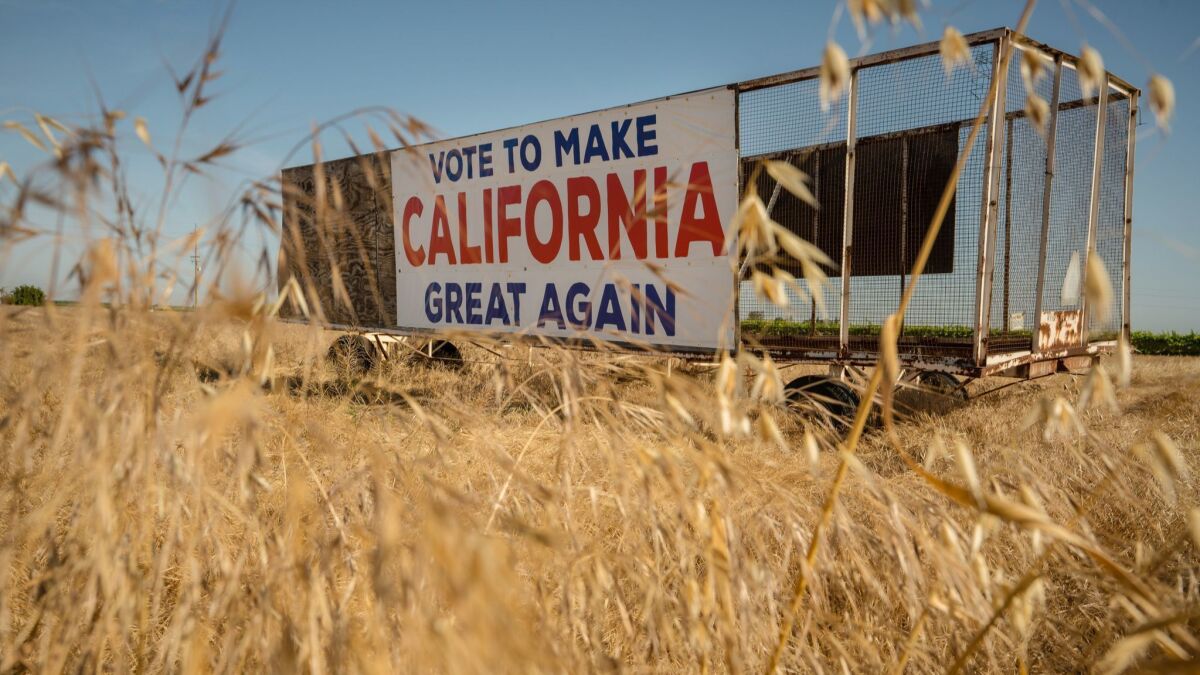 If there is any shot for Democrats, it should be this year's midterms.
Until now, Denham and Valadao have overtaken opponents by managing to keep a low national profile, more likely to be known among their supporters at home as fellow farmers committed to water and other agricultural issues. But Donald Trump's presidency has thrust attention on their recent policy decisions, which opponents say are deeply mismatched with the needs of their constituents.
"They used to hide in the bushes," said Dean Florez, a former Democratic state senator and assemblyman who has represented more than half of the Central Valley. Now Trump "is in the bushes with them, and he is a very noticeable guy."
---
Denham's district to the north is more than 40% Latino, spanning southern San Joaquin County and all of Stanislaus County. Valadao's district to the south encompasses an area more than 75% Latino stretching across the rural parts of Fresno, Kings, Tulare and Kern counties. As in the rest of the Central Valley, poverty and child poverty rates are among the highest in the state, and the region stands to bear the brunt of Trump administration cuts to healthcare, housing and other public services.
Denham and Valadao have attempted to gain some distance from the president in at least one area: immigration. Residents say the fear of deportation has loomed large for many families in their districts and fueled a labor crisis in the region's agricultural industry.
The two lawmakers have broken with their party in an attempt to force votes on four bills to overhaul the nation's immigration system and salvage some form of Deferred Action for Childhood Arrivals, an Obama-era program that allows immigrants brought to the United States illegally as children to stay. They are near success even though GOP leadership has been pushing against their efforts.
Yet the congressmen rejected a similar move by Democrats on immigration legislation in 2014, and they have sided with Trump on most other measures, including a sweeping tax overhaul, penalties for so-called sanctuary cities that protect immigrants who are in the country illegally and an unpopular effort to abolish the Affordable Care Act.
Protesters descended on their offices. One town hall held by Denham last year drew 1,000 frustrated people. Valadao has opted for one-on-one chats with local residents after criticism for failing to appear before constituents.
In Valadao's hometown of Hanford this year, Cathy Jorgensen, a retired school administrator, and other local Democratic activists with the Jimmy Carter Club stood on the sidewalk of the 12th Avenue overpass and held Christmas lights to form the words: "Valadao Must Go."
As a Democrat in the area, "I finally feel seen," Jorgensen said.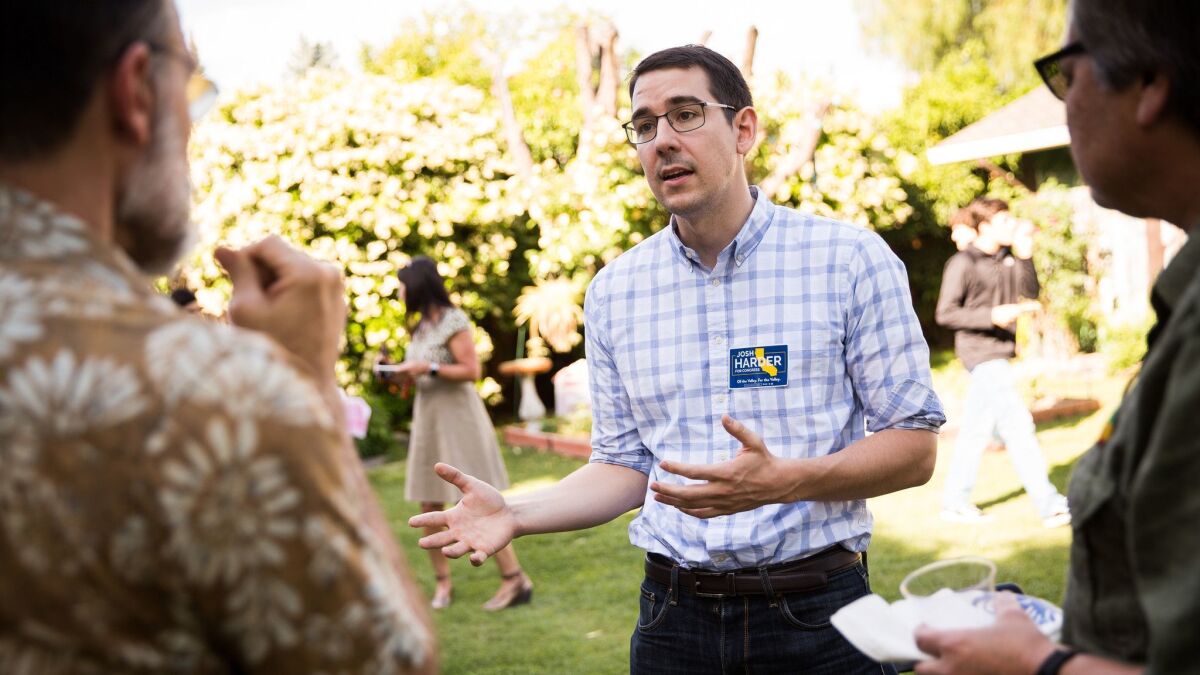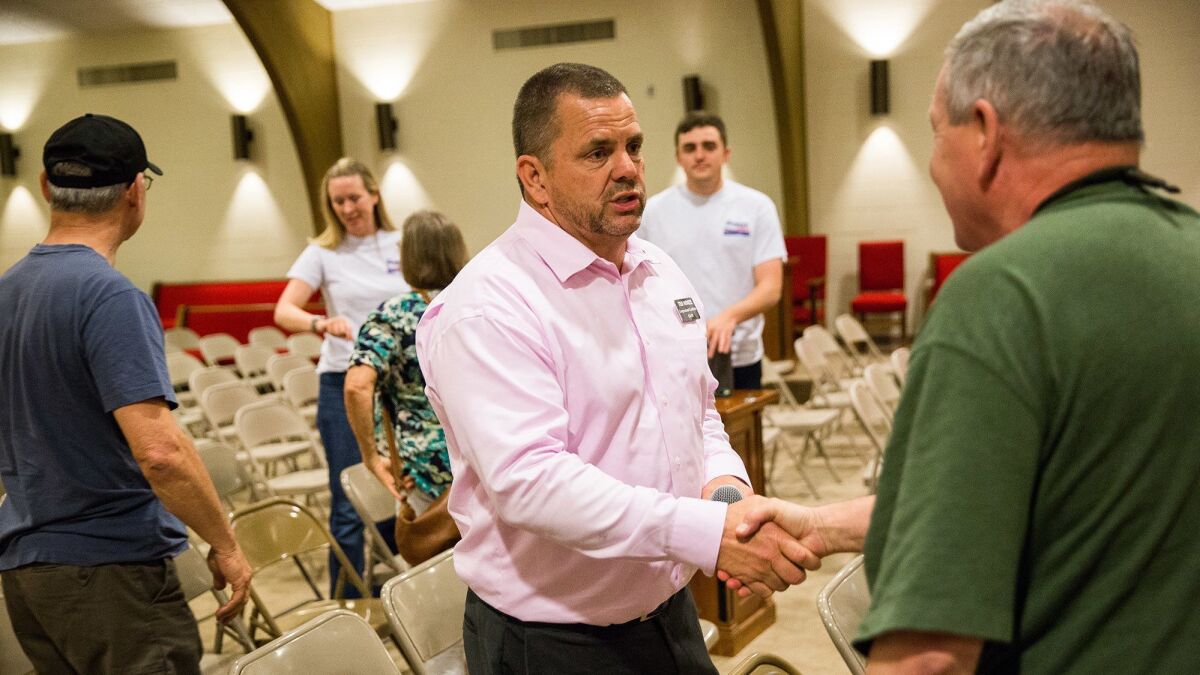 ---
With the opposition's momentum, Denham has attracted five Democrats and one Republican as challengers in the state's June 5 primary.
Businessman Josh Harder, whose family has been in the Central Valley for five generations, has outraised them all, with nearly $1.3 million by the end of March. But former Riverbank Mayor Virginia Madueño snagged an endorsement from Emily's List, a major Democratic group that backs women running for office. Both said they were motivated to run by Denham's healthcare vote, as was Sue Zwahlen, a school board member and former nurse with a strong base of supporters.
With such a crowded field, some say Republican Ted Howze, a veterinarian who once walked precincts to campaign for Denham, entered the race only to increase the chances of two Republicans advancing in the primary. Howze denies the notion, saying he has felt disillusioned by Denham, whom he said has been "all talk, no delivery" on water storage, infrastructure and immigration.
In the race against Valadao, T.J. Cox, an engineer and businessman initially running against Denham, has replaced Bakersfield lawyer Emilio Huerta as the only Democrat on the ballot. Huerta dropped out in March, having raised little money after campaigning only sparingly.
The numbers are in Democrats' favor: Hillary Clinton and Barack Obama carried these districts in the last two presidential elections. But those voters have been less interested in the candidates farther down the ballot. In the region's House races, Democratic campaigns have historically grappled with poor Latino voter turnout, a trend throughout the state, but one that has an outsized impact in the Central Valley.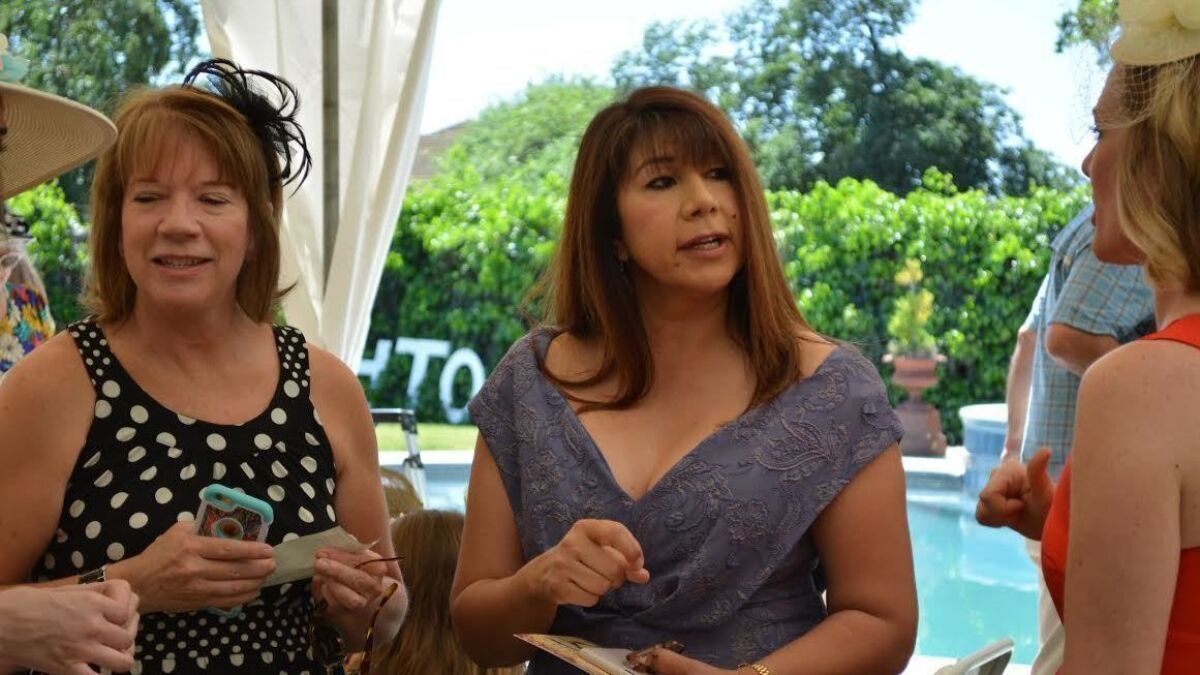 In Denham's district, Latinos were 26% of registered voters in 2014, but only 14% of actual voters in that year's primary election, according to the data firm Political Data Inc. In Valadao's district, Latinos were only 35% of those who voted, though they made up 55% of registered voters.
Across the Central Valley, Latino voters get fewer calls, door knocks and mail from campaigns that don't believe they'll turn out on election night, said Matt Barreto, co-founder of the polling and research firm Latino Decisions.
The Nunes memo made this congressman a national name. But his California district cares about water, not Russia »
"This creates a self-fulfilling prophecy of voter mobilization," he said. "If you don't have good turnout historically, campaigns don't reach out to you, and if you don't have the voters, you don't win."
The lack of voter education was apparent in Delano, a city of roughly 50,000 where few residents had heard of Valadao or the upcoming election.
Checking the mail outside his home, Omar Mercado, a 25-year-old pharmacy tech in scrubs, said only one campaign volunteer had knocked on his door in the last couple of years and that he doubted he would have the time to learn enough about the candidates to vote this year.
Watching her children jump through sprinklers nearby, Maribel Staples, 40, said she and her husband used to vote and thoroughly read through ballot information, but grew frustrated.
"It doesn't matter who is in office," said Staples, who last voted for Barack Obama for president in 2008 and hasn't voted since. "There hasn't been more help for low-income households or public schools."
---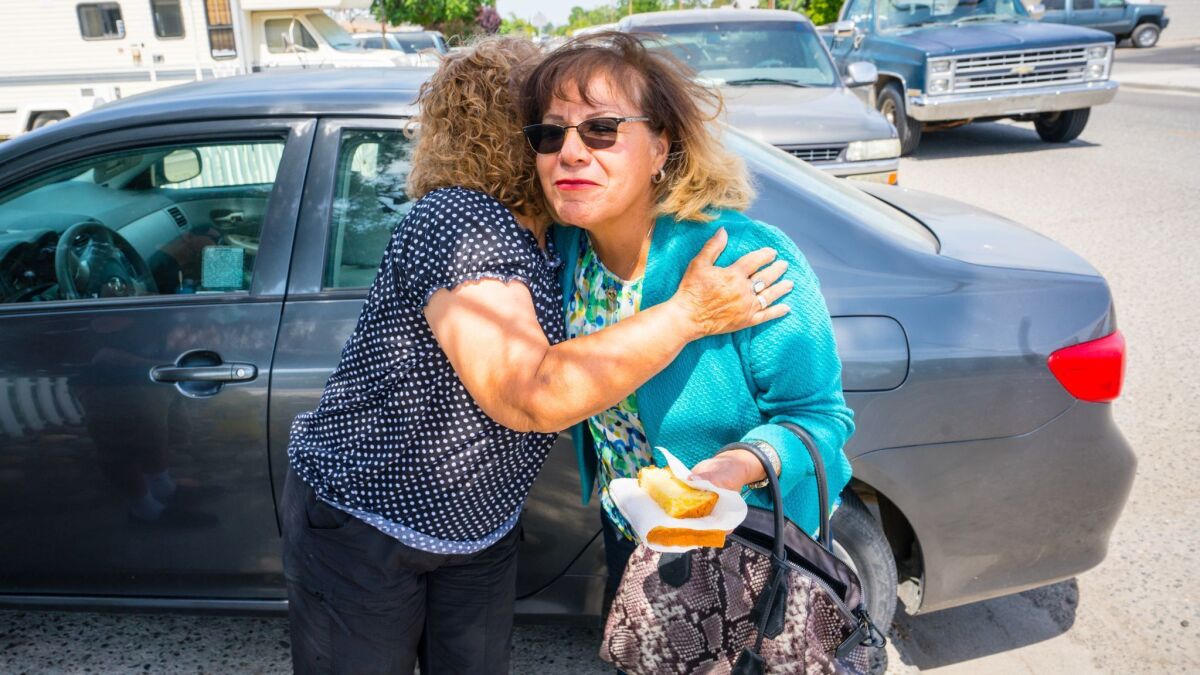 Over the years, Denham and Valadao have benefited from the low voter turnout, name recognition and the fundraising power of the Republican Party.
But residents and local leaders also attribute their success to ineffective Democratic campaigns run by staffers who come from Washington, fund the wrong candidates and fail to work enough with local groups to mobilize voters. Some Democrats have still come close.
Michael Eggman, a businessman and bee farmer running against Denham a third time this year, has lost against him twice, coming within 3 percentage points of victory in 2016. Four years earlier, Jose Hernandez, a Mexican American electrical engineer and astronaut, lost to Denham by 5 percentage points. He had the kind of personal story expected to inspire Latino voters to go to the polls, but not much backing from the Democratic Congressional Campaign Committee.
Neither did Huerta, son of civil rights icon Dolores Huerta, who lost by 13 points to Valadao in 2016.
And yet, the DCCC did support Amanda Renteria, a Central Valley native who worked for Sen. Dianne Feinstein, became the first Latina chief of staff in the U.S. Senate, and raised more than $1 million for her own campaign.
She lost by an even wider margin: 15 points.
"They brought her in from Washington, and she didn't connect," said Raymond Lerma, mayor of Cocoran and head of the Latino Community Roundtable. "Just because you are a Latina doesn't mean you are going to get the votes. It doesn't work that way — you have to be knocking on doors."
The DCCC declined to comment on past strategies. But spokesman Drew Godinich said it "has made unprecedented early investments in California" this election cycle, including opening its first office in the state in the traditionally Republican stronghold of Orange County and getting grass-roots organizers on the ground sooner.
Renteria, who is from Woodlake and worked as a math teacher there before moving to Washington, said the idea that she was flown in was perpetuated by Republicans. The election, though, made her realize Democrats need to campaign differently in places such as the Central Valley.
"We need to educate and empower voters," said Renteria, who is running for governor this year. "Not just come in and out, but really build relationships over time."
Coverage of California politics »
Twitter: @jazmineulloa
Get our Essential Politics newsletter
The latest news, analysis and insights from our politics team.
You may occasionally receive promotional content from the Los Angeles Times.