Column: Political Road Map: No one spends more on lobbying in Sacramento than local governments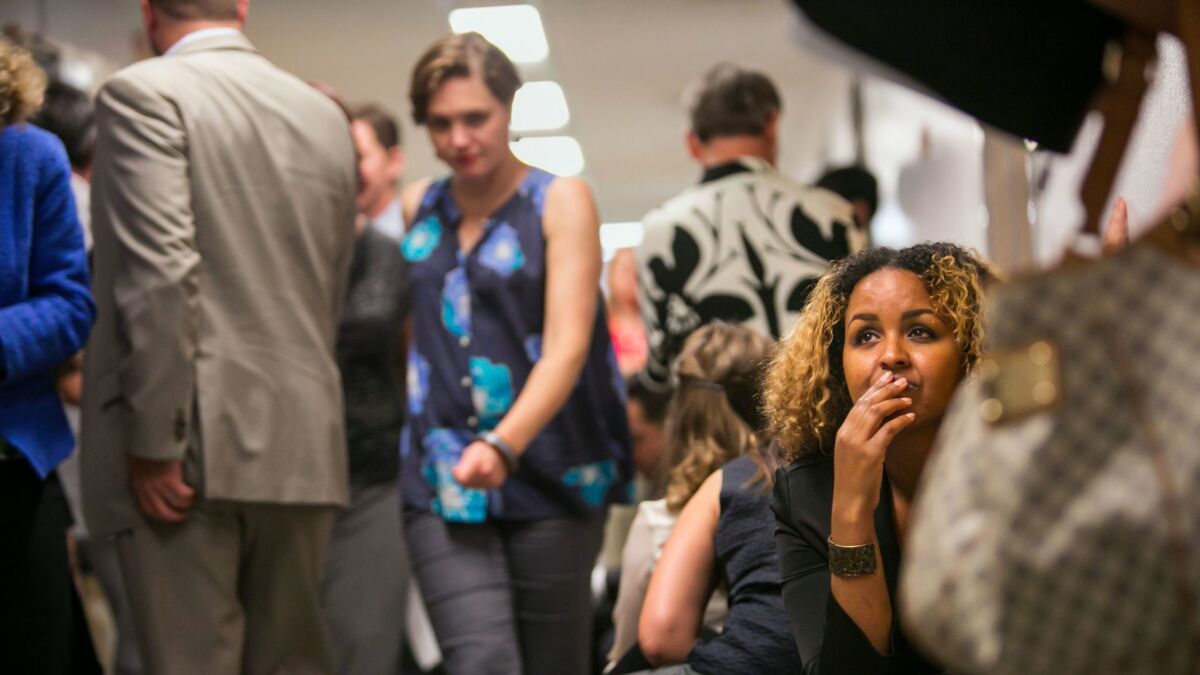 Reporting from Sacramento —
The stereotype of lobbying is that it's the exclusive domain of corporations and organized labor, groups spending huge sums of money to quietly but firmly flex their political muscles in Sacramento.
But the data don't bear that out. It's California's local governments — cities, counties and scores of other agencies — that spend the most of any sector to influence the outcome of events at the state Capitol.
It's government lobbying government, and it's paid for with taxpayer dollars.
Quarterly lobbying reports filed last week show that local and regional governments and their elected officials collectively continue to outpace all other branches of California's influence industry. Through the first six months of 2017, these government entities together spent more than $24.3 million on lobbying in Sacramento.
That's an average of about $135,000 for every calendar day, though much more in practice when you consider that lawmakers are generally in session just 16 days a month.
Almost 400 local government groups have lobbyists, and they run the gamut from large cities to rural counties. School districts have lobbyists, too, as do some tribal governments. No level of local government appears to be too small: Santa Monica's rent control board paid $12,246 to have someone watching the Legislature this spring, while Sonoma County's parks district has paid $13,500 this year to do the same.
In some cases, the lobbying seems to loop back and over the same constituents. Los Angeles County has spent $745,577 on lobbying this year — separate from the $114,300 spent by its district attorney's office and the $247,084 that's been spent since January by the county's Metropolitan Transportation Authority.
Political Road Map: There are more than 15 lobbyists for each lawmaker in Sacramento »
And lest you think lobbying is mostly paid for by local governments a long ways from the statehouse, take note that the city of Sacramento has spent $375,294 on lobbyists in the first half of 2017. Not only is its city hall less than a half-mile away; its mayor is the former leader of the state Senate.
Then there's the money that cities, counties and special districts spend on statewide associations that have their own cadre of professional lobbyists. San Diego County paid $512,956 for lobbying in the first six months of the year, as well as dues that helped fuel the $393,411 for lobbying spent by the California State Assn. of Counties.
Other groups may make headlines more often for their efforts to influence the outcome of legislation and state agency regulations, but they spend far less than California's municipal and regional governments. Labor unions spent about $6.8 million on lobbying through June 30, while oil and gas companies spent about $16.7 million. Only healthcare lobbying, which totaled $23 million in the first half of 2017, came close to what was spent by local governments.
So what drives local officials to do so much lobbying of state government? Sometimes it's to make sure they're getting a piece of the larger tax revenue pie. A number of local government lobbying disclosure forms included efforts to secure funds in the new state budget and the $52-billion transportation plan signed into law this past spring. In other cases, locals feel they have to play defense, keeping state lawmakers from imposing too many onerous new rules.
The latest lobbying reports are not an anomaly. Since 2013, local and regional governments have spent more than $208 million to stake out the hallways and committee hearing rooms of Sacramento. It's a reminder that when lawmakers return in two weeks for their final month of work for 2017, there will be plenty of chances for them to be cajoled about the wants and needs of officials back home.
Follow @johnmyers on Twitter, sign up for our daily Essential Politics newsletter and listen to the weekly California Politics Podcast
ALSO:
Political Road Map: There's a reason local governments in California can skip some election mandates
Oil companies outspent environmentalists during California's climate change negotiations
Get our Essential Politics newsletter
The latest news, analysis and insights from our politics team.
You may occasionally receive promotional content from the Los Angeles Times.