Here's how $183 billion in taxpayer dollars will be spent in California's new budget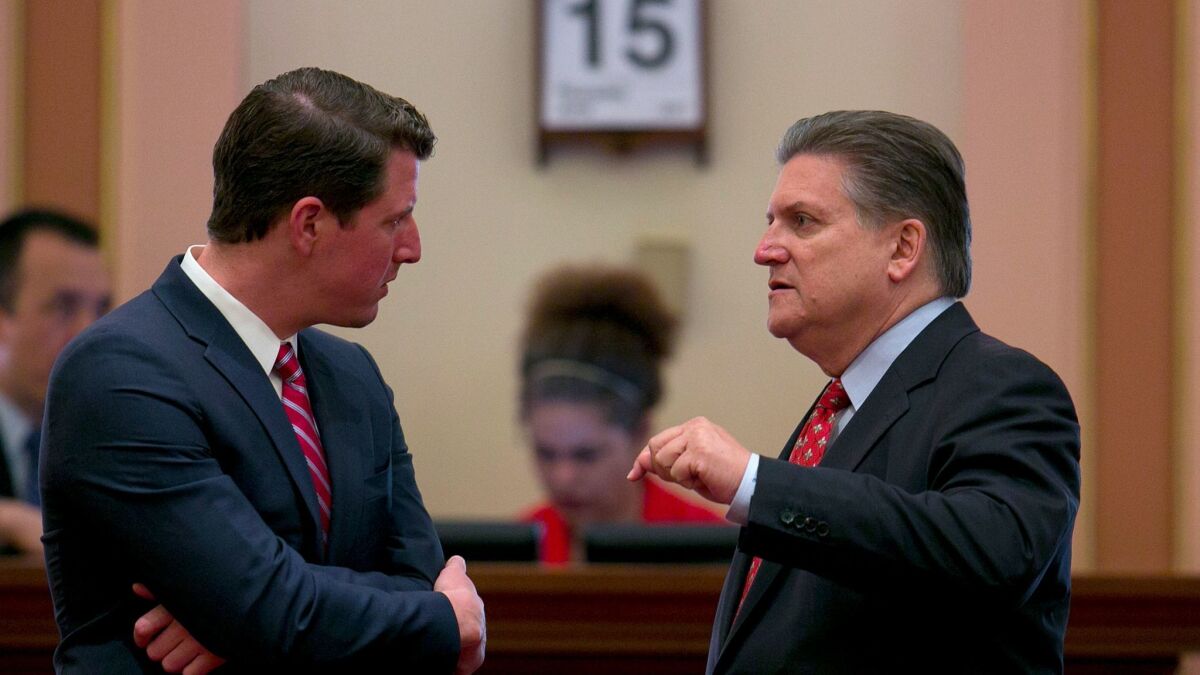 California lawmakers gave final approval Thursday to a $183.2-billion state budget, a plan that broadly boosts government spending while also continuing the recent effort to build up cash reserves.
Both houses of the Legislature ratified the spending blueprint after completing negotiations earlier in the week with Gov. Jerry Brown. While most of the budget was put in place during Thursday's lengthy floor sessions in the state Senate and Assembly, a handful of related bills won't be considered until later.
Brown is expected to sign the plan into law before the new fiscal year begins on July 1.
Here's a look at some of the most important changes to California government services and programs in the coming 12 months.
One-third of the budget goes to public schools
The budget allocates $74.5 billion to K-12 schools and community colleges, a mix of state revenue and property taxes. That's $3.2 billion more than the final tally of funds for the current year. The budget spends more than $11,000, on average, for each student — a figure that's grown by about a third since 2011.
Lawmakers also are paying off more than $600 million in school obligations from prior years. And they voted to extend another five years California's "district of choice" law — allowing some schools to admit students regardless of where they live — but made changes to address criticism the existing law is unfair to minority students.
The budget adds more than 2,900 spots for students in state preschool classes, and boosts funding for both preschool and child care programs.
California voters created the mandate that public schools must receive the largest share of state tax dollars, but the final number depends on economic forecasts and thus is subject to political negotiations. Education advocates also worry the mandate creates a perception that it's all the money schools need.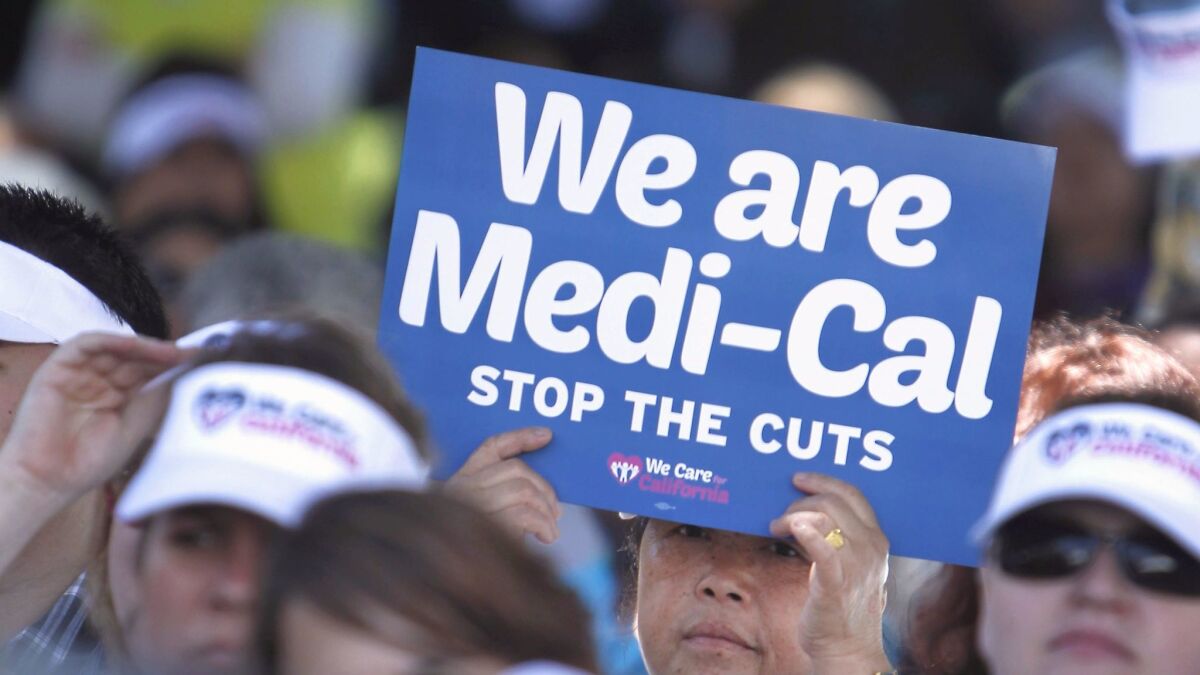 California's largest government program is healthcare
While schools get the largest slice of California tax dollars, the combination of federal and state funds makes healthcare the single biggest function of state government — with a total price tag of $105.6 billion in the budget approved by the Legislature.
That spending is focused on Medi-Cal, the healthcare program for low-income Californians. Estimates are that 14.2 million people, more than one in three state residents, are now enrolled. The new budget's most notable provision will boost the payments made to doctors and dentists who treat Medi-Cal patients, money generated by the tobacco tax increase contained in fall's Proposition 56. The budget also adds new funding for dental and vision services offered to Medi-Cal patients.
The budget provides $50 million in state funding for women's health services, a response to federal efforts to strip dollars from Planned Parenthood. It changes state law to speed up the use of federal dollars for efforts to fight the rising epidemic of opioid abuse. And it expands funding for everything from the state's help line that answers health insurance questions to support for suicide prevention programs.
The budget envisions more California college students
Lawmakers added money to boost the enrollment of in-state students at both the University of California and California State University. And they rejected Brown's effort to cancel the state's scholarship program specifically designed for students from families of middle-class incomes.
Highlights of UC and CSU budget items
University of California
$131.2 million in additional funding.
Assumes 1,500 additional in-state students, although the final decision would be made by the UC Board of Regents.
In the wake of an audit critical of UC President Janet Napolitano, imposes new rules governing her office's operations.
$2.5 million to help students who lack money for food, including campus pantries offering free food and advisors for students who qualify for food stamps.
California State University
$162.3 million in additional funding.
$12.5 million for a program that helps more CSU students earn their degrees in four years.
CSU leaders will be required to offer applying students a spot on another university campus if they don't get into their first choice.
$2.5 million for students who lack money for food, including campus pantries offering free food and advisors for students who qualify for food stamps.
1 million households to get tax credits for the working poor
Democratic legislators praised the expansion of California's earned income tax credit. The 2-year-old program provides cash payments to those who earn too little to pay state income taxes. Under the approved budget, eligibility will rise for those who earn almost $22,000 a year and will now include people who are self-employed. It's estimated an additional 1 million households will now qualify for the tax credit.
Counties will receive an additional $109 million for welfare-to-work services, and will not shoulder the full cost of an existing program that coordinates health services for seniors and the disabled — a rejection of a plan Brown proposed in January.
The budget includes $15.5 million for vouchers that would help provide child care for foster children. And it spends some $10 million to remove limits on respite care that's available to families of the developmentally disabled.
---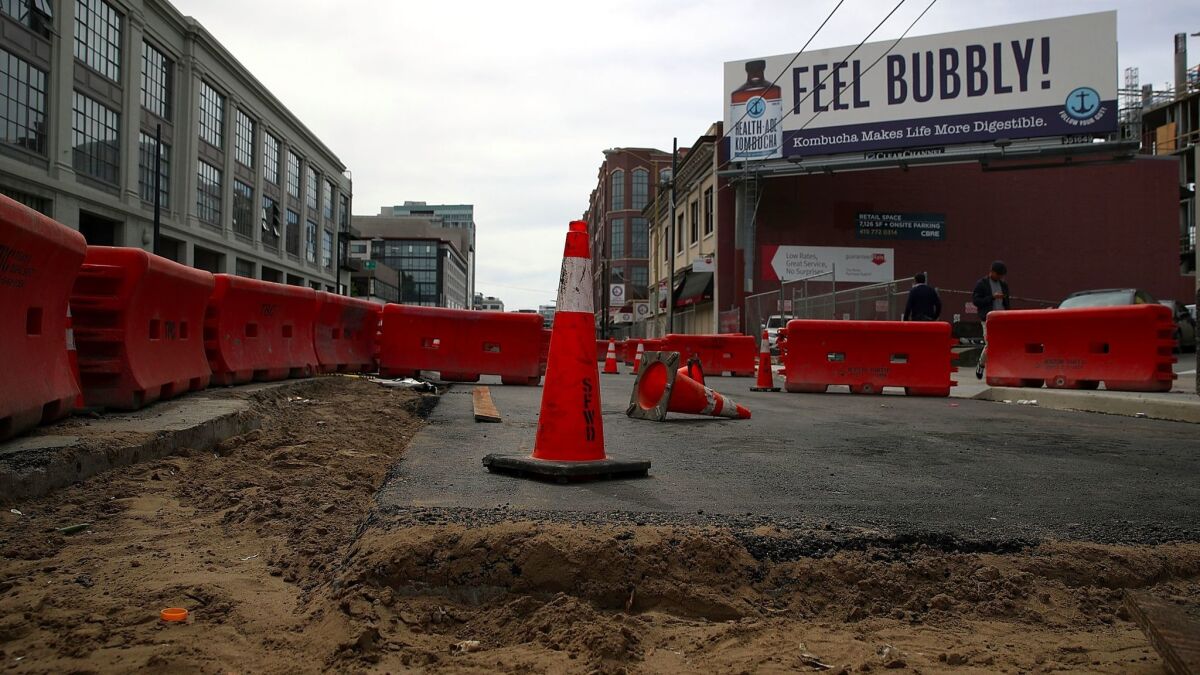 Money for roads and flood protection
The budget sent to the governor begins to dole out new dollars, either from tax increases or from the sale of long-term government bonds, for a variety of projects.
Transportation funding in new state budget
$2.8 billion from taxes and fees approved in April for California transportation needs.
Most of that money, $1.7 billion, will go to local street, road and transit projects.
Flood-control dollars to be spent in the fiscal year beginning July 1
$111 million total spending, with the money coming from borrowing approved by voters under Proposition 1 in 2014.
Money will be spent to evaluate the safety of dams across California, and to review emergency action plans in the event of flood dangers.
The state will spend more than ever on public employee pensions
State government is required to contribute money each year to the retirement promises made to public sector employees, from those who work at state agencies and departments to teachers and college faculty. Those required contributions to the California Public Employees' Retirement System (CalPERS) and the California State Teachers Retirement System (CalSTRS) total some $8 billion in the budget that was approved by lawmakers.
On top of that, Brown plans to borrow an additional $6 billion from surplus state agency funds to make an extra CalPERS payment — though the final language still needs to be crafted this summer. Current projections show both of California's pension funds, absent big changes, will come up at least tens of billions of dollars short in covering future retirement obligations.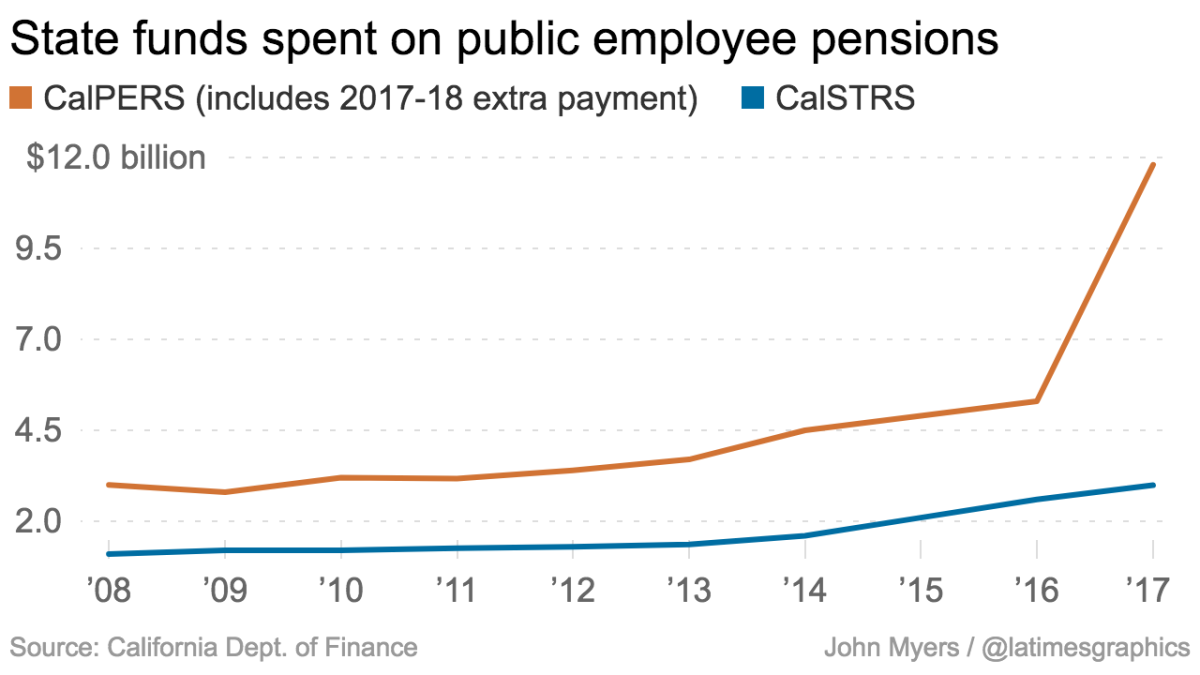 Follow @johnmyers on Twitter, sign up for our daily Essential Politics newsletter and listen to the weekly California Politics Podcast
ALSO:
A deal to spend tobacco tax dollars settles California budget negotiations
Gun control language is tucked into the new state budget, irking the NRA
Updates on California state government and politics
---
UPDATES:
6:57 p.m.: This story was updated to reflect final passage of the budget in both houses of the Legislature.
This story was originally published at 4:25 p.m.
Get our Essential Politics newsletter
The latest news, analysis and insights from our politics team.
You may occasionally receive promotional content from the Los Angeles Times.