Capitol Journal: Democrats running for California governor need to stop talking about Trump and start talking about public pensions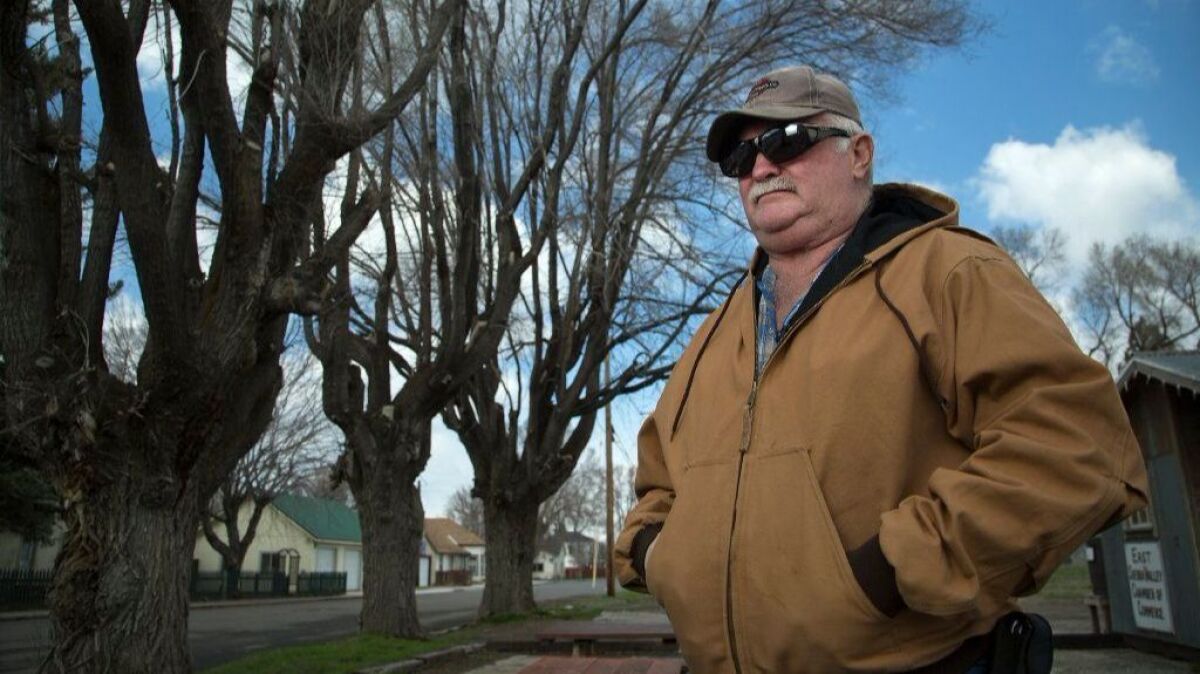 Reporting from Sacramento —
One thorny topic you won't be hearing Democratic candidates for governor talking much about is California's essential need for public pension reform.
You'll hear them berating President Trump and defending immigrants here illegally, and for good reason.
They'll debate each other over a state-run, single-payer medical insurance proposal. "Snake oil," former Los Angeles Mayor Antonio Villaraigosa calls it correctly.
But they'll shy away from exposing their views on some politically tough problems that California must resolve for the long-term financial health of the state.
These include modernizing California's tax system to make it less vulnerable during a recession, streamlining regulations so they still protect the environment but are more business-friendly — and controlling monstrous public pension debt.
Why the silence? We all know. Any real solutions make too many enemies. And that's deemed politically dumb, especially during an election year.
Public employee unions are cash cows for Democratic candidates. And the unions get very angry when politicians try to reduce future retirement packages for state and local government workers.
The gubernatorial candidates held their first major debate last weekend. It was a raucous affair, but there wasn't a peep from Democrats about escalating public pension costs. A Republican candidate, Rancho Santa Fe businessman John Cox, tried to raise the issue, but Democrats wouldn't bite.
It's not just governor wannabes. You won't hear many Democratic candidates for any office railing about the need to throttle back on future pensions, or at least require employees to pay more into the systems.
"It's a tough issue for a Democrat to take on," says Joe Nation, a former Democratic assemblyman. He's now a Stanford public policy professor and heads a major public pension research project.
"But if you really care about things like social services and public education," he adds, "you have to be for pension reform."
That's because without lightening the pension burden on public treasuries, retiree costs will increasingly devour state and local tax dollars that should be funding government services such as education, healthcare and wildfire fighting.
It was revealed last year that the cost of retiree benefits in Los Angeles amounts to roughly 20% of the city's general fund, which pays for basic services such as police and parks. In 2002, the cost was less than 5%.
Coverage of California politics »
The state's two biggest public pension systems are badly underfunded. They're also the largest and second-largest public pension funds in the country. They're the California Public Employees' Retirement System, or CalPERS, and the teachers' pension fund, CalSTRS.
CalPERS has unfunded liabilities — benefits promised compared with anticipated funding — of $136 billion, Nation says. For CalSTRS, the projected red ink is $87 billion. That's based on 2016 data, the latest available.
If you total up the unfunded liabilities of all state and local public pension systems in California, the projected debt comes to around $333 billion, Nation says. But that's a conservative figure based on official reports. It could be up over $1 trillion.
"No one believes the official numbers are correct except maybe people within the system itself," Nation says. "They all use fuzzy math and play games with their debt."
Just using the official numbers, Nation says, the unfunded liability amounts to an average of $26,000 per household — fourth worst in the country. No. 1 is Connecticut at $38,000, followed by Alaska and Hawaii.
In California, the pension systems are 69% funded, meaning they can project enough money to pay 69% of what's promised.
"It's clear pension costs are going to overtake so much else in the budget," Nation continues. "We have these benefits that are not sustainable."
Who's to blame? "It's not the rank-and-file employees who did this," the former legislator says. "It's the politicians."
The politicians promised a lot more — through legislating or collective bargaining — than the pension funds could afford. Former Democratic Gov. Gray Davis gave away the treasury. He and legislators were told by CalPERS that pension investments would pay for the retiree upgrades, no problem. Everyone was fantasizing. Later came the recession.
There are built-in conflicts everywhere. Politicians get campaign money from unions. Legislative and administration staffers who analyze pension proposals eventually benefit when retirement packages are improved. Judges who rule on pension law make out if retiree benefits are upheld.
Unlike most Democrats, Gov. Jerry Brown has tried to do what he can, given the political reality of labor power in the Capitol.
In 2012, he pushed some modest reforms through the Legislature that made pensions less generous for future state employees. This year, he pumped an extra $6 billion into CalPERS to reduce the unfunded liability. He's also whittling away at the $75-billion unfunded liability for retiree healthcare.
The biggest obstacle to real reform is the so-called California Rule, an old, ludicrous concept. It asserts pension benefits that exist when a public employee is hired can never be reduced, even if they haven't yet been earned by service. The state Supreme Court is expected to rule on that sometime this year.
"I have a hunch they're going to modify the California Rule," Brown told reporters last week. "When the next recession comes around, governors will have the option of considering pension cutbacks for the first time in a long time — the first time ever, I guess."
We should be hearing from the future governors about that prospect — and less about Trump.
Follow @LATimesSkelton on Twitter
ALSO
Is Gov. Brown's proposal for a public online community college a good idea? Some educators say no
In his final state budget, Gov. Jerry Brown is tying up loose ends for his successor — and protecting his rear
Democrats' plan to help California taxpayers doesn't pass the smell test. They should still go for it
Life is stressful. Our weekly mental wellness newsletter can help.
You may occasionally receive promotional content from the Los Angeles Times.