Atlanta-area spa shootings evoke renewed calls for Congress to act against anti-Asian hate
WASHINGTON —
A House Judiciary subcommittee on Thursday heard from lawmakers, experts and advocates about the rise of violence and discrimination against Asian Americans during the COVID-19 pandemic and the role political rhetoric can play.
"For over a year, Asian Americans have been fighting an additional virus of hate and bigotry," Rep. Grace Meng (D-N.Y.) told the committee.
The hearing by the House Subcommittee on the Constitution, Civil Rights, and Civil Liberties was called to address the increasing attacks against Asian Americans in recent months, and was scheduled before Tuesday's shooting deaths of eight people — including six women of Asian descent — at three Atlanta-area spas. A 21-year-old man has been charged with murder in the shootings.
Subcommittee Chairman Rep. Steve Cohen (D-Tenn.) began his opening statement by saying the shooting deaths felt "like the inevitable culmination of a year in which there were nearly 3,800 reported incidents of anti-Asian hate."
Cohen was referring to a report produced by the advocacy group Stop AAPI Hate that identified incidents of discrimination against Asian Americans between March 2020 and the end of February 2021. Of the reported incidents, 1,691, or 44.56%, occurred in California.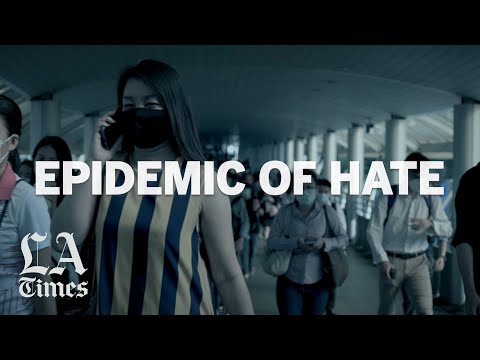 Rep. Judy Chu (D-Monterey Park), chair of the Congressional Asian Pacific American Caucus, said the group has sounded the alarm on anti-Asian bias for a year. She said discrimination grew worse when former President Trump and other Republicans began regularly referring to COVID-19 as the "China virus" or "Wuhan flu." What started as "dirty looks and verbal assaults," she said, escalated to attacks and violence against Asian Americans.
"The Asian American community is reaching a crisis point that cannot be ignored," Chu said. "This has become almost a daily tragedy."
Orange County Republican Reps. Michelle Steel and Young Kim each testified before the committee, emphasizing the attacks are heartbreaking and wrong.
"This is wrong and it should play no role in our national rhetoric," Kim, one of the first Korean American women in Congress, said, adding the "hate, the bias and the attacks are unacceptable and must be stopped."
Other Republican committee members and their witnesses sought to focus the hearing on discrimination in higher education admission practices, or argued the spike in crimes against Asian Americans is part of surge in violence in cities in the last year.
Rep. Chip Roy (R-Texas) opened the hearing for Republicans by criticizing the Chinese Communist Party's handling of the virus.
That led some Democrats on the panel to plead with Republicans to stop linking the pandemic to Asians. "You can say racist, stupid stuff if you want, but I'm asking you to please stop using racist terms like 'kung flu,' 'Wuhan virus' or other ethnic identifiers .... I am not a virus. And when you say things like that, it hurts the Asian American community," Rep. Ted Lieu (D-Torrance) said.
At one point, Roy made a particularly insensitive reference to the history of lynchings in Texas, claiming that was evidence that the state takes justice "very seriously."
Evoking a form of murder that was once widely used against Black Americans at a forum to address racial discrimination triggered an immediate backlash. Social media users noted that one of the nation's largest mass lynchings, the 1871 Chinese Massacre in Los Angeles, resulted in the deaths of up to 20 Chinese people at the hands of a mob.
Roy also complained that lawmakers appeared more concerned with language and terminology than prosecuting wrongdoers.
"My concern about this hearing is that it seems to want to venture into the policing of rhetoric in a free society, free speech, and away from the rule of law and taking out bad guys," Roy said.
Cohen immediately pushed back on the characterization.
"I'd just like to reiterate that while speech is important and has meaning, the incidents I mentioned in my opening statement — being spat at, slapped in the face, lit on fire, slashed with a box cutter and shoved violently to the ground, as the video showed — that's not speech," Cohen said.
Meng, the New York Democrat, became visibly angry as she addressed Roy directly at the end of her testimony.
"Your president and your party and your colleagues can talk about issues with any other country that you want, but you don't have to do it by putting a bull's-eye on the back of Asian Americans across this country, on our grandparents, on our kids. This hearing was to address the hurt and pain of our community and to find solutions, and we will not let you take our voice away from us," she said.
Meng sponsored a resolution last year urging public officials to condemn and denounce anti-Asian sentiment, racism, discrimination and religious intolerance. It passed the House with support from only 14 Republicans.
Actor and producer Daniel Dae Kim told the subcommittee that the rhetoric used by elected officials is important, and that how Congress and the country respond to the shootings and the hundreds of other attacks will send a lasting message to the fastest growing racial population in the country.
"There are several moments in a country's history that chart its course indelibly for the future. For Asian Americans, that moment is now," Kim said. "What happens right now and over the course of the coming months will send a message for generations to come as to whether we matter."
Get our Essential Politics newsletter
The latest news, analysis and insights from our politics team.
You may occasionally receive promotional content from the Los Angeles Times.