NIH gives Henrietta Lacks' immortal cells new protections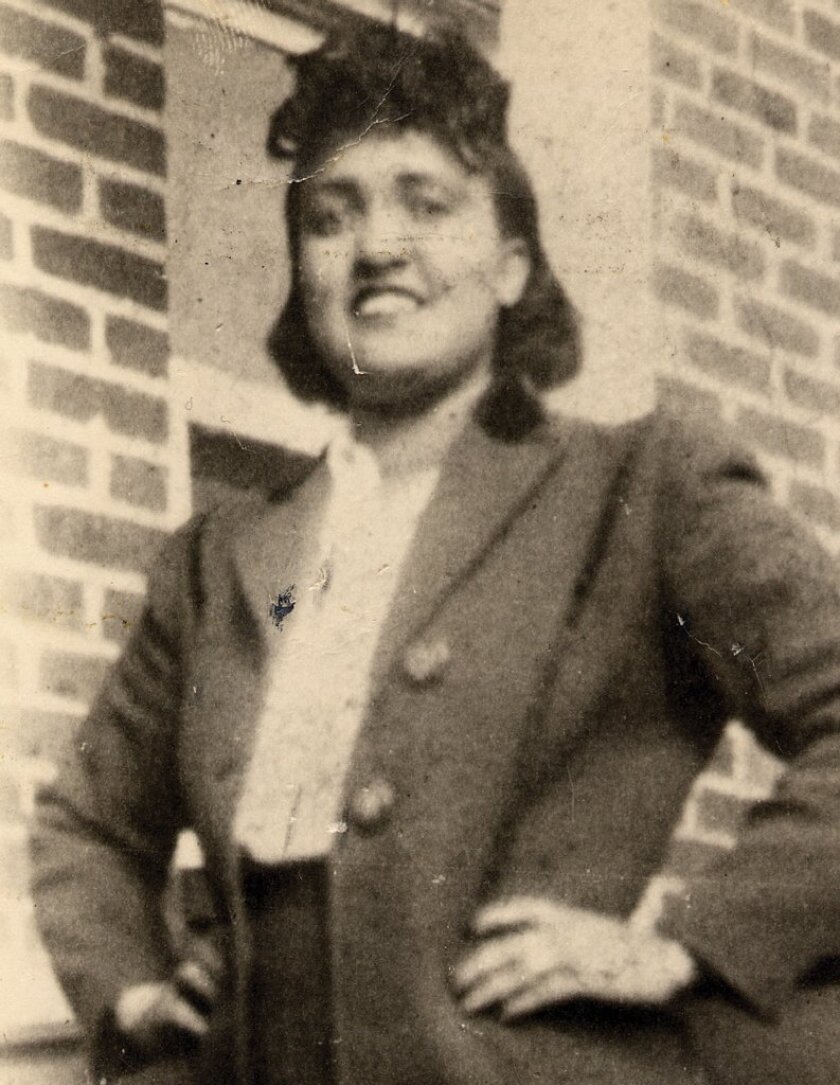 More than half a century ago, doctors took Henrietta Lacks' tissue and used it for research without her permission, creating the first immortal line of cells and making possible billions of dollars in medical research. Now, 62 years later, the National Institutes of Health has struck an agreement with the Lacks family that will allow for continued research while seeking to protect their medical privacy.
Henrietta Lacks, a poor African American woman, died in 1951 after battling cervical cancer at age 31, leaving behind five children. Before her death, researchers at Johns Hopkins Hospital in Baltimore sampled her cells during a biopsy without her consent -- there were no federal regulations requiring patient consent at the time.
That sample produced a line of cancer cells that kept growing and reproducing, making them ideal for scientific study. The HeLa cells (an abbreviation of Lacks' name) ultimately became the most widely used human cell line in the world. Some 74,000 publications refer to HeLa cells, NIH Director Dr. Francis Collins said at a news conference Wednesday.
The family was not asked for permission to use the cells. It was only in 1971, with the publication of a study in the journal Obstetrics and Gynecology, that Lacks' identity was revealed. A 1997 BBC documentary shed further light on Lacks' story and the 2010 bestseller "The Immortal Life of Henrietta Lacks" by Rebecca Skloot helped draw into the public eye the ethical issues involved in using HeLa cells. (That book is being made into a film produced by Oprah Winfrey's company.)
Then, this year, German scientists published the HeLa genome in an open-access database –- which enabled anyone to access it at any time. This alarmed the family, concerned that their privacy could be violated with their shared DNA being made so widely and easily available. The German scientists quickly took down the data until the issue could be resolved.
"It was about this time that we became aware of this unprecedented situation, in which two of our most compelling interests at NIH — protecting research participants and ensuring sharing of research data — were colliding," Collins said.
The NIH reached out to members of the Lacks family to see if they could come to an agreement that would allow scientists to continue to use the data without jeopardizing the family's privacy.
"In 20 years at NIH, I can't recall a specific circumstance more charged with scientific, societal and ethical challenges than this one," Collins said.
After months of discussions with members of the Lacks family (helped along in part by Skloot), the NIH came up with a system in which researchers could apply to a special working group for access to the whole genome. This group would include members of the Lacks family. The family also asked that anyone using the HeLa genome include in the work an acknowledgment to Henrietta Lacks and her family.
"It has been a powerful personal experience for my staff and myself to spend time with the Lacks family over these months," Collins said.
Family members expressed their support for the new program.
"In the past the Lacks family has been left in the dark when it came to science," said Lacks' granddaughter Jeri Lacks Whye.
Grandson David Lacks Jr. said it was important to put protections in place, given how fast the technology was evolving.
"Right now, it's at the early stage … who knows where it could be 20 years from now," he said.
David Lacks compared the unforeseeable advances in science to the speedy evolution of cellphones, from the bulky contraption sported by corporate raider Gordon Gekko in the 1987 film "Wall Street" to the sleek smartphones of today.
These protections may seem too little too late, officials said, given that there are enough pieces of Lacks' genome already public for someone to be able to piece much of it back together.
"Taking such actions would not be right and would not be respectful of the Lacks family," said Kathy Hudson, NIH deputy director for science, outreach and policy. Officials called on the good faith of researchers to participate in the new program.
Scientists from the University of Washington were the first to publish a study under the new policy. In Thursday's edition of the journal Nature, the researchers described an insertion of human papillomavirus DNA that may have triggered cancer-causing oncogenes in the human cells to go haywire. The finding could explain why Lacks' cancer -- and the HeLa cell line -- was so aggressive.
Collins was quick to note that the arrangement between the NIH and the Lacks family by no means would set a precedent for other cell lines.
"This is a very unique situation," Collins said, pointing to how ubiquitous the HeLa cell lines are and how well known the Lacks family is.
That said, he added, the case highlights a growing issue: Given that a person's genetic code is as unique as his fingerprint, so-called anonymous samples don't always remain so. The Lacks' story adds to the larger debate of whether specific consent should be given before researchers run extensive DNA analysis on a patient's tissue. It may no longer be enough to strip off name, address and Social Security number, he added.
"Frankly, the science has moved faster than the consent process," Collins said, "and maybe it's time to catch up."
---
Get our free Coronavirus Today newsletter
Sign up for the latest news, best stories and what they mean for you, plus answers to your questions.
You may occasionally receive promotional content from the Los Angeles Times.