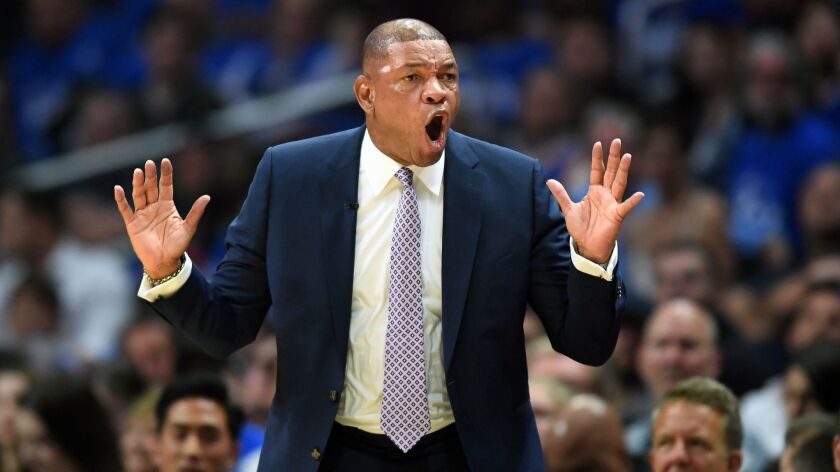 Clippers coach Doc Rivers has officially signed his contract extension to remain with the team long term, he told the Los Angeles Times on Saturday.
News of the extension's existence first became public in March after Rivers shot down rumors that he and the Lakers had mutual interest in one another by announcing, unprompted, that he had agreed to an extension with Clippers owner Steve Ballmer earlier in the season.
"I'm going nowhere," Rivers said March 19. "I can tell you that straight and up front. I'm going to be here until Steve [Ballmer] says 'Get out.'"
The Lakers speculation began in part because Rivers, who had already agreed one year ago to an extension that ran the 2020-21 season, could opt out of his contract after this season.
Rivers didn't disclose the length of his new, long-term extension Saturday, but said he has signed the contract. It follows a season in which the Clippers, picked by some oddsmakers to win 35 games, finished with 48 victories and took their first-round playoff series against top-seeded Golden State to six games.
After Friday's season-ending loss to the Warriors, Rivers said he'd "never been more proud of a group of guys in the 20 years that I've coached."
Sign up for our daily sports newsletter »
"As I've said before, I've never had a group where you wanted to, in the morning, you raced to the car, you raced to practice just because you love being around them," Rivers said. "So for me, it was just a pleasure to coach them."
Twitter: @andrewgreif
---